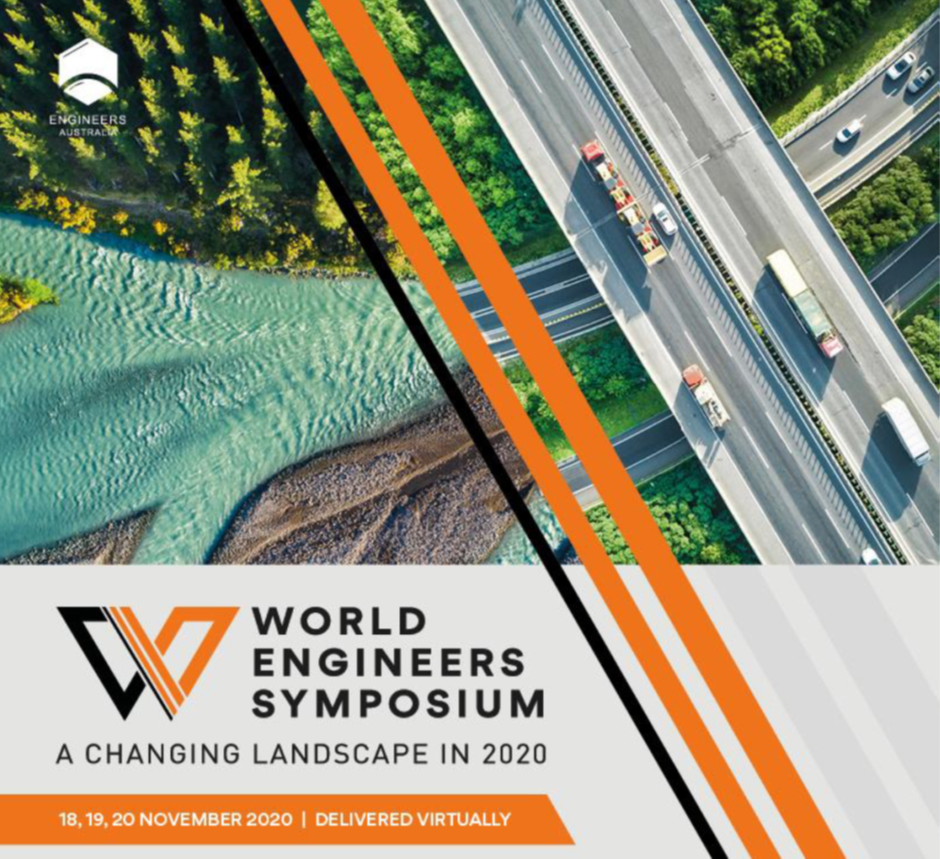 The World Engineers Convention (WEC 2019) that took place in Melbourne between 20 and 22 November 2019 was one of the most successful events co-hosted by Engineers Australia and the World Federation of Engineering Organisations. It attracted over 3,000 participants from 47 countries around the world.
In celebration of that success, Engineers Australia organised the World Engineers Symposium (WES) between 18 and 20 November 2020. The goal was to revisit some of the best presentations as voted by audiences and the changes that have occurred in the past year.
WES has six sessions based on six themes all of which aligned to one or more of the 17 UN Sustainable Development Goals,
Each day was themed as:
Greater Liveability
Future Ready
Climate Smart Engineering.
WFEO was pleased that four speakers who are all significant leaders were selected to present at WES. They were:
WFEO Immediate Past President of WFEO Dr Marlene Kanga, and a Past National President of Engineers Australia, chaired the session with Prof. Favrat and Dr Sancho as speakers.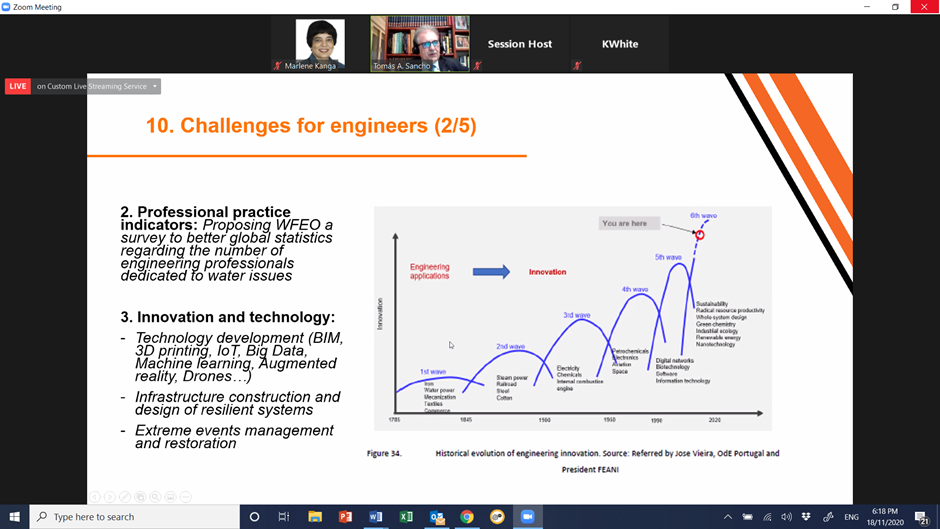 Dr Sancho presents on the challenges for engineers at WES 2020, 18 November 2020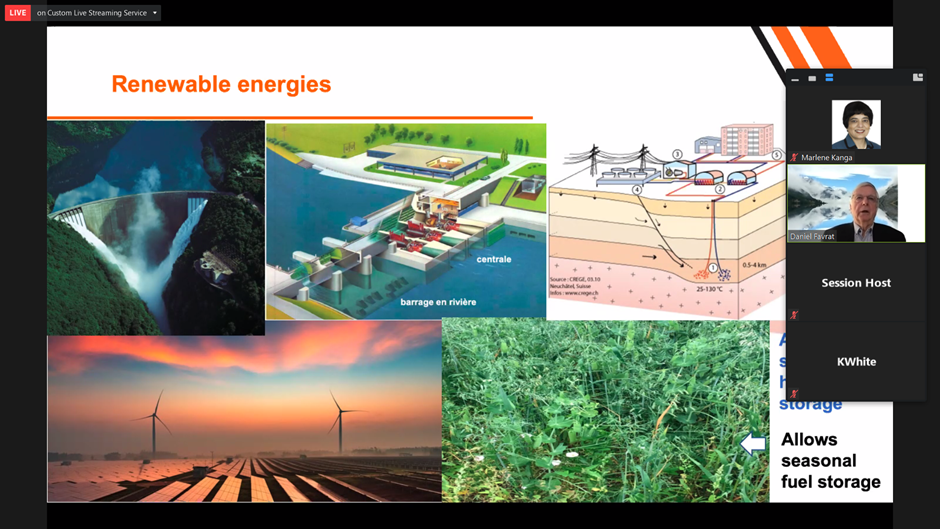 Prof. Daniel Favrat presents on renewal energy technologies at WES 2020, 18 November 2020

For more information:
"Energy storage for a more sustainable energy future" presentation by Vice-Chairman of the WFEO Energy Committee Daniel Favrat
"Contribution of reducing Carbon in Water to meet UN SDG's and Net Zero Carbon Targets" presentation by Member of the WFEO Committee on Engineering for Innovative Technologies Richard Coackley
World Engineers Convention (WEC 2019) webpage