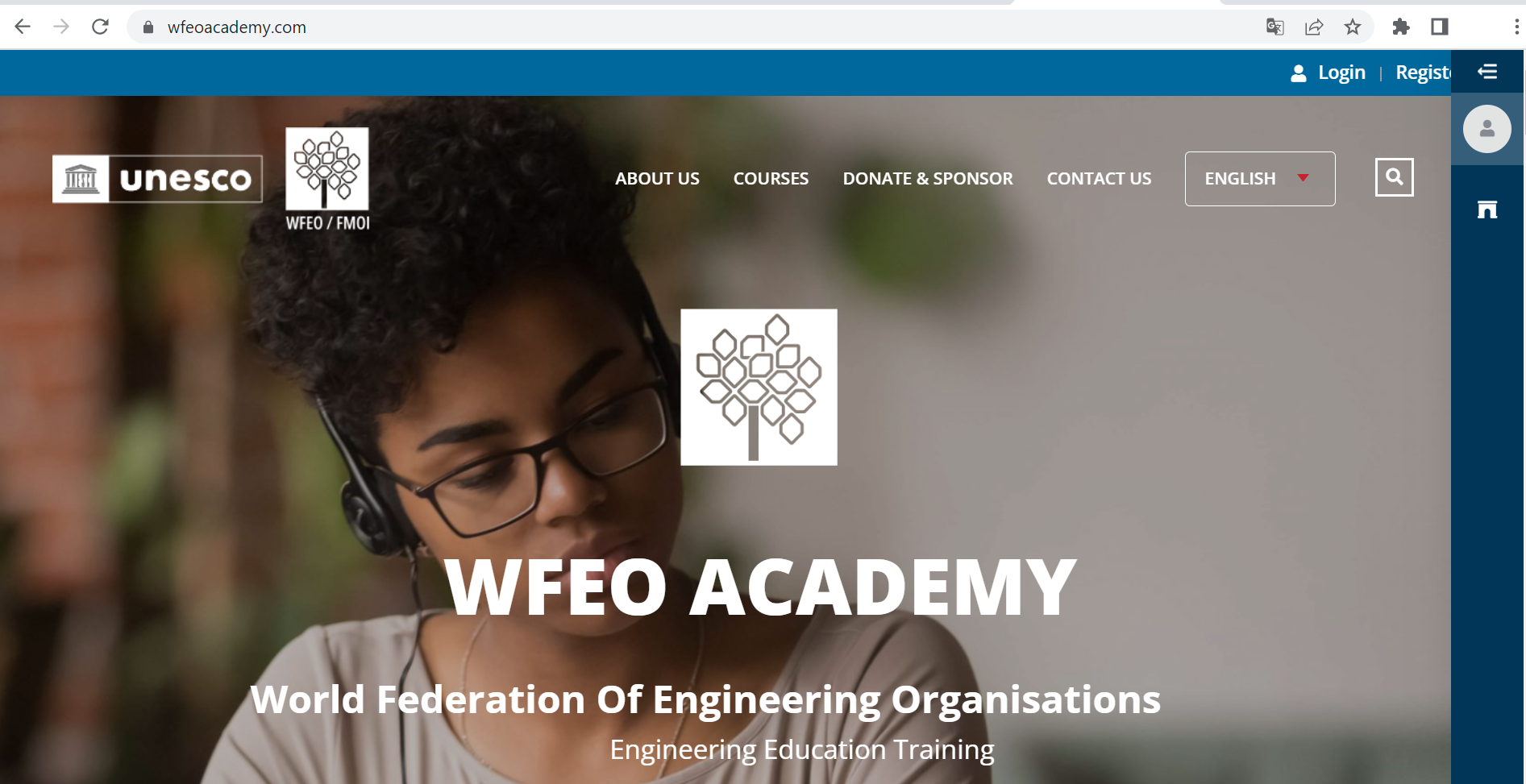 WFEO has set up the website WFEO ACADEMY, that intends to provide training for engineering educators and assessors of engineering education programs for accreditation purposes.
All WFEO Members are invited to access the WFEO ACADEMY website.
For organizations that are not yet members, we invite you to learn about all the advantages of becoming a member of WFEO by visiting this page.
The WFEO ACADEMY was launched in March 2022, with UNESCO and its partners, the International Engineering Alliance (IEA), the International Federation of Engineering Education Societies (IFEES) and the Global Engineering Deans Council (GEDC).
Since March 2022, it has been successfully accessed by engineers and engineering educators from around the world who benefit from the expert presentations. The courses are targeted to meet specific objectives for educators and assessors to reach international standards in engineering education.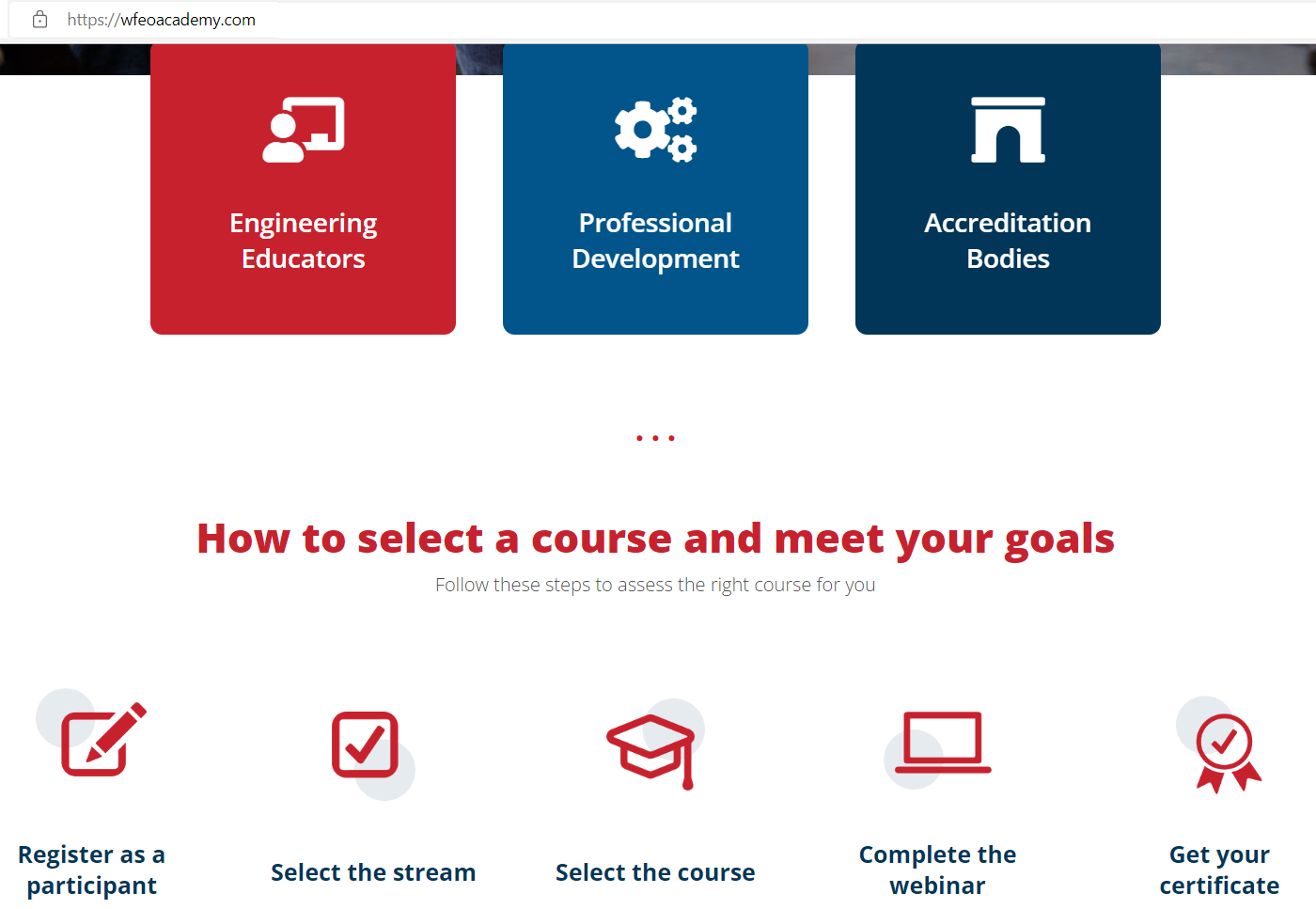 The courses are on key topics that are relevant to outcomes based education, teaching methodologies and curriculum design that align with the International Engineering Alliance Graduate Attributes and Professional Competencies (GAPC) Framework and the procedures to become a signatory of the International Engineering Alliance (IEA).
The courses are available at no cost to individuals that are affiliated to WFEO members, associates and affiliates. Individuals need to register to access the courses indicating their member organization and will automatically receive a certificate of completion after attending the webinar course and successfully completing a short quiz. More courses will be added later in the year.

Article Contributed by Dr Marlene Kanga, WFEO President 2017-2019.

For more information:
WFEO Committee on Education in Engineering (CEIE) – GAPC Consultation webpage