Celebrating 50 years of Engineering Leadership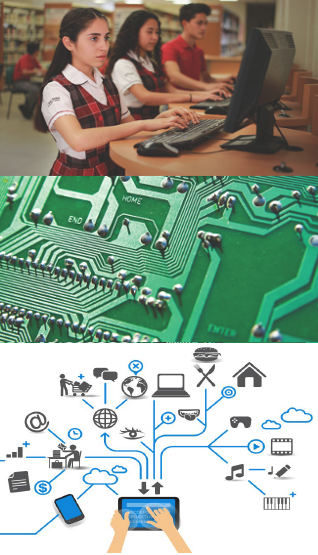 The World Federation of Engineering Organisations will celebrate its 50th anniversary during 2018 – an important milestone for the history and development of the engineering profession.
The last 50 years has been a time of unprecedented global advancements in engineering – man has landed on the moon, we have seen the personal computer and the smartphone developed and great advancements in information technology and communication.
New engineering disciplines have emerged including bio-medical engineering and we are seeing significant advances in data analytics, robotics and artificial intelligence.
Since being founded in 1968, the Federation has led the international engineering profession with contributions to global policies on the standards of engineering education, innovation, sustainability, capacity building and ethical engineering practice.
2018 will be an opportunity to celebrate the achievements of the Federation.
The calendar of events include the following events:
• The WFEO Symposium, UNESCO Headquarters
• The Paris Declaration
• The Co-operation Agreements
• The Symposiums at Instituto de la Ingenieria de España (IIE) and at Ordem dos Engenheiros (OdE)
• The video on the future of engineering
• The announcement of two new WFEO Awards
• The announcement of the Young Engineers Competition
• The International Women's Day and WIE 10th Anniversary Celebration
• The WFEO Engineering 2030 Plan
• The Global Engineering Congress (GEC2018)
• The World Engineering Day for Sustainable Development
Concept Note of the WFEO 50th Anniversary Symposium
The WFEO Symposium, UNESCO Headquarters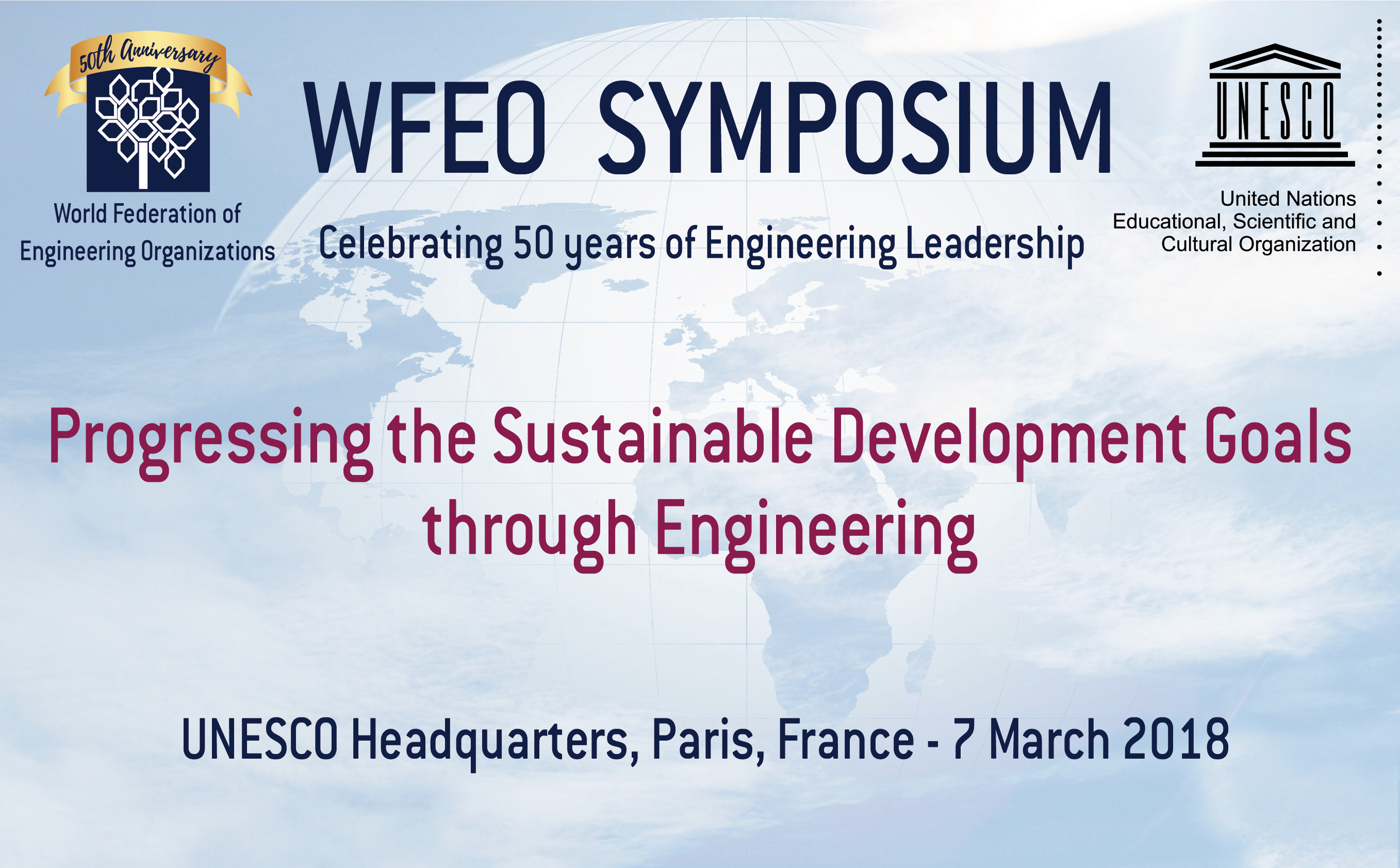 The event took place in the UNESCO Headquarters in Paris and consisted of a half day Symposium, 7th March 2018, with key topics that focused on how WFEO is progressing the achievement of the UN Sustainable Development Goals through engineering. Prominent UNESCO officials were invited to attend. The Symposium was jointly hosted with UNESCO and was attended by many of our stakeholders including UNESCO delegations, UNESCO staff and representatives of NGOs involved in science and engineering.
The Symposium had the primary objective of sharing some of the projects which will form part of the WFEO Engineering 2030 Plan.
WFEO is committed to progressing the sustainable development goals through engineering and is taking the lead in bringing together various organisations and groups so that we can work together in partnership.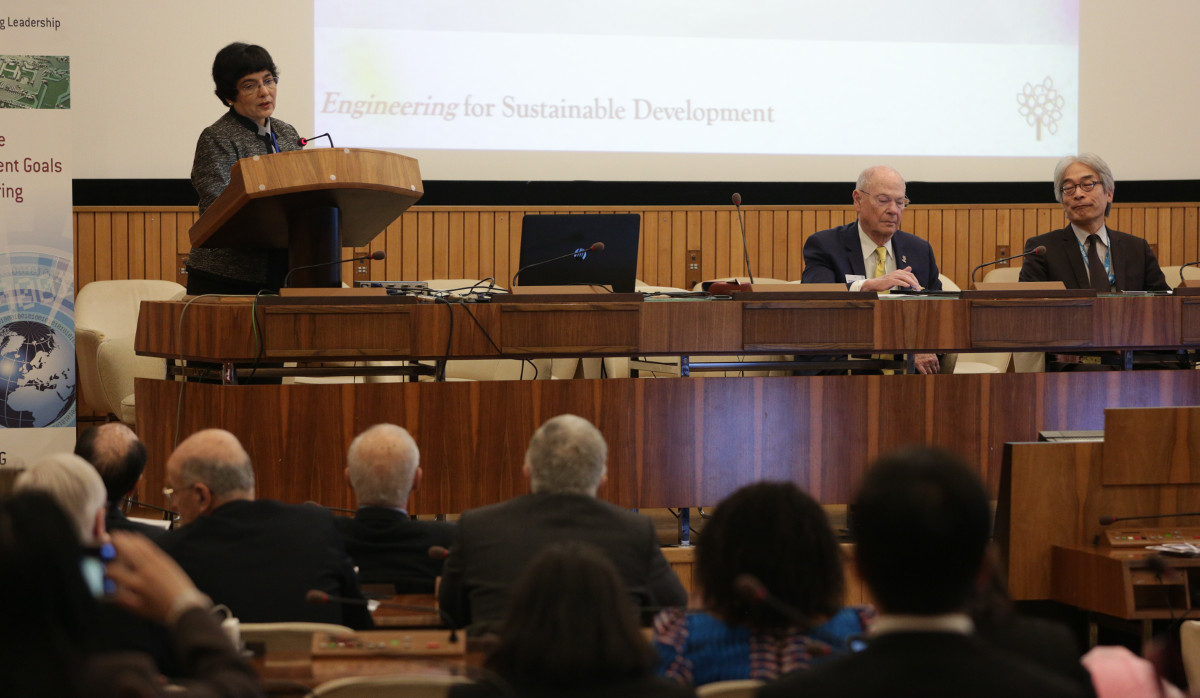 Marlene Kanga WFEO President, Reginald Vachon WFEO Executive Vice President and Chair WFEO UN Relations Committee (WURC) and Douglas Nakashima Director of UNESCO's Division of Science Policy and Capacity Building open the Symposium
The Paris Declaration
This event was marked by a joint declaration by UNESCO and WFEO on our commitments to progress the United Nations Sustainable Development Goals through engineering.
This Declaration establishes the role that WFEO will play with UNESCO in leading engineering projects which meet this objective.
Our thanks to Mr. Douglas Nakashima, Director of UNESCO's Division of Science Policy and Capacity Building, for representing Ms. Flavia Shlegel, Assistant Director-General of Natural Science at our Symposium and signing this Declaration.