The Abuja Declaration – December 2013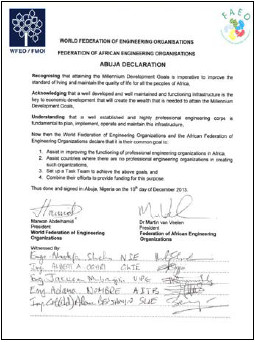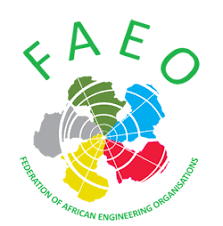 In December 2013 in Abuja, Nigeria, WFEO and FAEO signed the Abuja Declaration, stating long-term goals for engineering in Africa, and the need for professional engineering corps and good infrastructures to: "…attaining the Millennium Development Goals, (…) assist in improving the functioning of professional engineering organizations in Africa, assist countries where there are no professional engineering organizations in creating such organizations, set up a Task Team to achieve the above goals, and combine their efforts to provide funding for this purpose."
African Engineering Week
Every year is held the African Engineering Week, co-sponsored by WFEO and UNESCO. WFEO national members for South Africa (2014), Zimbabwe (2015), Nigeria (2016) and Rwanda (2017) and Kenya (2018) hosted and organized the last ones with FAEO support.
2019
The 6th Africa Engineering Week presentation
2018
The 5th Africa Engineering Week report
The 5th Africa Engineering Week video – Sous-titrée en français
The Mombasa Declaration on Harvesting Blue Economy for Accelerated Economic Growth
2017
In 2017 in Kigali WFEO has endorsed the theme "Effective Waste Management in Africa" which gives a clarion call for Africa to leap frog in its waste management and infrastructure delivery programmes to solve the challenges faced as a continent. Waste management is of major interest to WFEO especially the management of the disposal of industrial and mining waste and electronic gadgets dumping.
The Kigali Declaration on Effective Waste Management in Africa
Africa Engineering Conference 2017 / UNESCO Africa Engineering Week
2016
Report on FAEO Conference and 3rd UNESCO Africa Engineering Week 2016
2014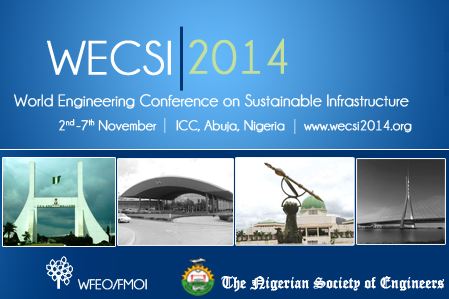 WFEO has 18 national members in Sub-Saharan Africa Cameroon, Democratic Republic of Congo, Ethiopia, Ghana, Ivory Coast, Kenya, Madagascar, Malawi, Mauritius, Nigeria, Rwanda, Senegal, Sierra Leone, South Africa, Tanzania, Uganda, Zambia, Zimbabwe, and one international member: the FAEO (Federation of African Engineering Organizations).
Nigeria, South Africa and Zimbabwe, are currently host of a Standing Technical Committee: respectively: Capacity Building, Anti-corruption and Women in Engineering, and, as such, their chairs are members of WFEO Executive Council.
Federation of African Engineering Organisations (FAEO), as international member, headquartered in Nigeria, also has a seat at the Executive Council.
The 2014 WFEO World Engineering Conference on Sustainable Infrastructure was held in Abuja, Nigeria, hosted by the Nigeria Society of Engineers, and welcomed by the Nigerian government.
Access to water program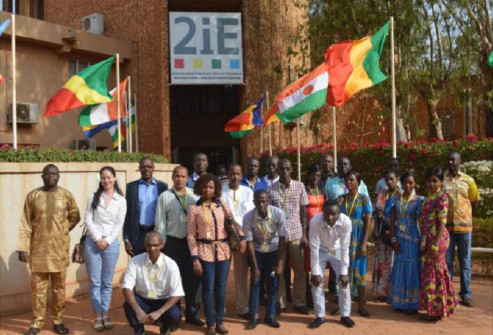 As an international NGO with official partnership with UNESCO, WFEO is active in the NGO/UNESCO hydrology project, a program launched in Yamoussoukro, Ivory Coast, at the Forum on Access to Water for All in Africa in 2014.
The project has resulted in a first call for projects in 2016, with the selection of NGOs from three countries (Congo DR, Ivory Coast and Madagascar), in order to fund the enrollment of 14 of their members in the 2IE hydrology school in Ouagadougou, Burkina Faso. The program was renewed for 2017 for six countries (Burkina Faso, Cameroon, Niger, Senegal, Chad and Togo).
Opening day of the hydrology training course at the 2IE school in Ouagadougou, Burkina Faso, February 2017
Capacity Building for Engineering in Africa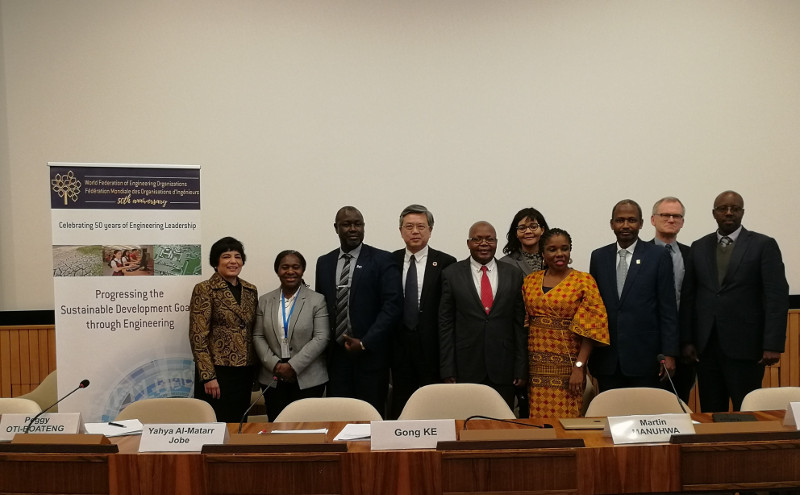 The purpose of this event, held on 31 January 2019, was to provide UNESCO member nation delegations from Africa with information on the work of WFEO in relation to engineering. In particular, the goal was to show the work of WFEO and the strategic objective of WFEO to support the nation building aspirations of African nations.
The event was convened by the Africa Working Group on Natural Sciences at UNESCO, which is Chaired by the delegation from Namibia. Attendees were from English and French speaking member delegations from Africa.
Presentation by WFEO on Capacity Building for Engineering in Africa
For more information about WFEO involvement in Africa:
Martin Manuhwa – Chair of WFEO Committee on Anti Corruption – presentation "Achieving Sustainable Energy Delivery in Developing Countries-Energy Security and Climate Stewardship Roadmap for Zimbabwe"
Mustafa Shehu – FAEO Past President – presentation "Energy Situation in Africa – Opportunities and Challenges"
Report on the WFEO Anti Corruption Workshop during the ACRID 2017 Conference