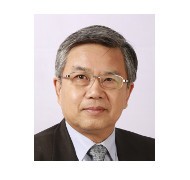 Gong Ke
President
Prof. Dr. GONG Ke is an electronics engineer with expertise in information, communication technology, and more than 30 years' experience in engineering education, research, and management.
Since 2009, he has dedicated himself to WFEO activities and has made great contributions to the development of WFEO with his efforts and experience. As the chairman of China National Committee of WFEO, he has organized and led Chinese engineers to actively participate in WFEO's activities and given full support to WFEO's activities in China.
He has also stressed the essential role of engineering and engineers in the United Nations' sustainable development agenda through his engagement in drafting relevant documents and his attendance in high-level forums of the UN.
He was one of the 26 members of the United Nations Secretary-General's Scientific Advisory Board. He has established strong bonds with the United Nations, other international organizations and industrial communities.
More information on www.gongke.info and www.wfeo.org/gong_ke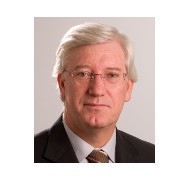 José Manuel Vieira
President-Elect
Prof. Dr. José Manuel Vieira is President of FEANI, the European Federation of National Engineering Associations since 2014.
Jose Manuel Vieira is a Full Professor in the Department of Civil Engineering at the University of Minho and Head of Hydraulics Division. He is also Vice President of the Portuguese Association of Engineers (Ordem dos Engenheiros).
Prof. Vieira has more than 35 years' experience from practically all aspects of engineering activities either in the private or in the public sector.
Chairman of the International Water Association (IWA) Specialist Group on Water Safety Planning, he was previously Vice-President of the Portuguese Professional Association of Engineers, President of the Admission and Qualification Board of the Portuguese Association of Engineers, member of the Portuguese National Public Works Council (Ministry of Public Works and Transports), and member of the Portuguese National Council of Water (Ministry of Environment).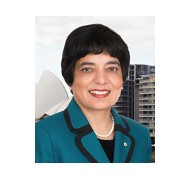 Marlene Kanga
Past President
Dr. Marlene Kanga was President of WFEO (2017-2019), she is a chemical engineer and was National President of Engineers Australia in 2013.
Dr. Kanga has been involved with WFEO since 2007. During her term as WFEO President she brought together members, engineering organizations and member states at UNESCO in a collaborative effort to successfully declared 4th March, the founding Day of WFEO, as World Engineering Day.
Her strategic vision on the essential role of engineers in advancing the UN Sustainable Development Goals was first stated in the WFEO Engineering 2030 Plan in November 2017 and the WFEO UNESCO Paris Declaration, March 2018. This has resulted in collaborative initiatives with UNESCO, other international engineering organizations and member in projects that advance the 2030 Agenda.
Dr. Kanga is a board member of the large organizations in Australia including Sydney Water Corporation, AirServices Australia, Standards Australia and other boards involving innovation. She is a director of iOmniscient Pty. Ltd. which has developed artificial intelligence for video technologies.
Dr. Kanga is an Honorary Fellow of the Institution of Engineers Australia, Honorary Fellow of the Institution of Chemical Engineers (UK), a Fellow of the Academy of Technology Science and Engineering (Australia), a Foreign Fellow of the ASEAN Academy of Engineering and Technology.
She has been listed among the Top 100 Women of Influence and the Top 100 Engineers in Australia and is a Member of the Order of Australia, a national honor, in recognition of her leadership of the engineering profession.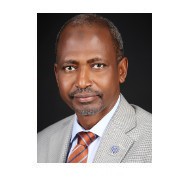 Mustafa B. Shehu
Executive Vice-President
Mustafa B. Shehu was President of the Nigerian Society of Engineers 2012-2013 and is Past President of the Federation of African Engineering Organizations (FAEO).
He studied electrical engineering in Nigeria and started his career with the 1,320MW Lagos Thermal Station Egbin. He was appointed to the Kano State Rural Electricity Board as a Senior Engineer, where he rose to the position of Assistant Director in 1998, following which he established with colleagues, MBS Engineering Limited. The company has expertise in electrical and mechanical engineering services, power engineering as well as Oil and Gas engineering.
Mustafa participates actively in the activities of professional and business associations. He is a fellow of the Nigerian Society of Engineers as well as Fellow of the Solar Energy Society of Nigeria.
Mustafa was elected to the position of Executive President at the Federation's General Assembly in Melbourne, 23 of November 2019.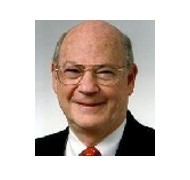 Reginald Vachon
Executive Vice-President
Reginald Vachon, Ph.D. Eur. Eng. , is an engineer, executive and lawyer whose career and accomplishments are testimony to his dedication to engineering and to service.
Reginald has been a Research & Development Engineer with E.I. DuPont, an Aerospace Engineer with Thiokol, a Design Engineer for Hayes Aircraft and Aerospace Engineer with NASA, among his many engagements. He has consulted on nuclear power for space exploration and power generation on earth. He is an original patentee for digital image correlation.
Reginald co-holds multiple other patents, including optical strain gage measurement technology and for the sizing of coronary arteries at systole and diastole during invasive angiography. The optical stain gage technology operable to 1093.33ºC was purchased by General Electric in 2015.
Reginald is the Chair of the WFEO-UN Relations Committee which is the WFEO interface with different UN agencies as well as intergovernmental organizations.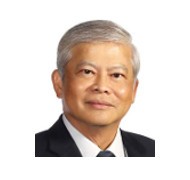 Seng Chuan Tan
Treasurer
Er. Tan has extensive professional experiences on environmental, engineering and program/project management in the sectors of Oil & Gas, Water and Wastewater, Energy & Power, Chemical and Petrochemical, Building and Construction, Industrial Plants, Mass Rapid Transit, Climate Change and other infrastructure projects in Singapore, Malaysia, Thailand, Indonesia, Myanmar, Philippines, China, India and Australia.
Er. Tan is the former President of the Institution of Engineers, Singapore, past President of the Federation of Engineering Institutions of Asia and the Pacific (FEIAP) and Vice President of World Federation of Engineering Organisation (WFEO), presently he is the chairman of Asia Pacific Economic Cooperation (APEC) Engineers Coordinating Committee, Treasurer and Executive Board member of WFEO; and Governing Board member of International Engineering Alliance (IEA).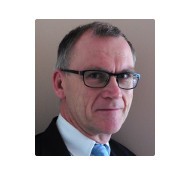 Jacques de Méreuil
Executive Director
Jacques de Méreuil is a graduate engineer from the Ecole des Mines de Nancy in France and holds a master in Business Administration of Paris Sorbonne.
He began his professional life at the Commercial section of the French Embassy in Beijing (China) in 1984-1985, and then held positions mainly in the energy and power sector.
From 1994 to 1998, he was director, institutional affairs at Foratom, nuclear trade association in Brussels, and then until 2004 he was representative of AREVA group towards the European institutions. He was then Senior manager, strategic marketing at AREVA headquarters in Paris.
He became Executive Director of WFEO, the World Federation of Engineering Organizations in July 2016.