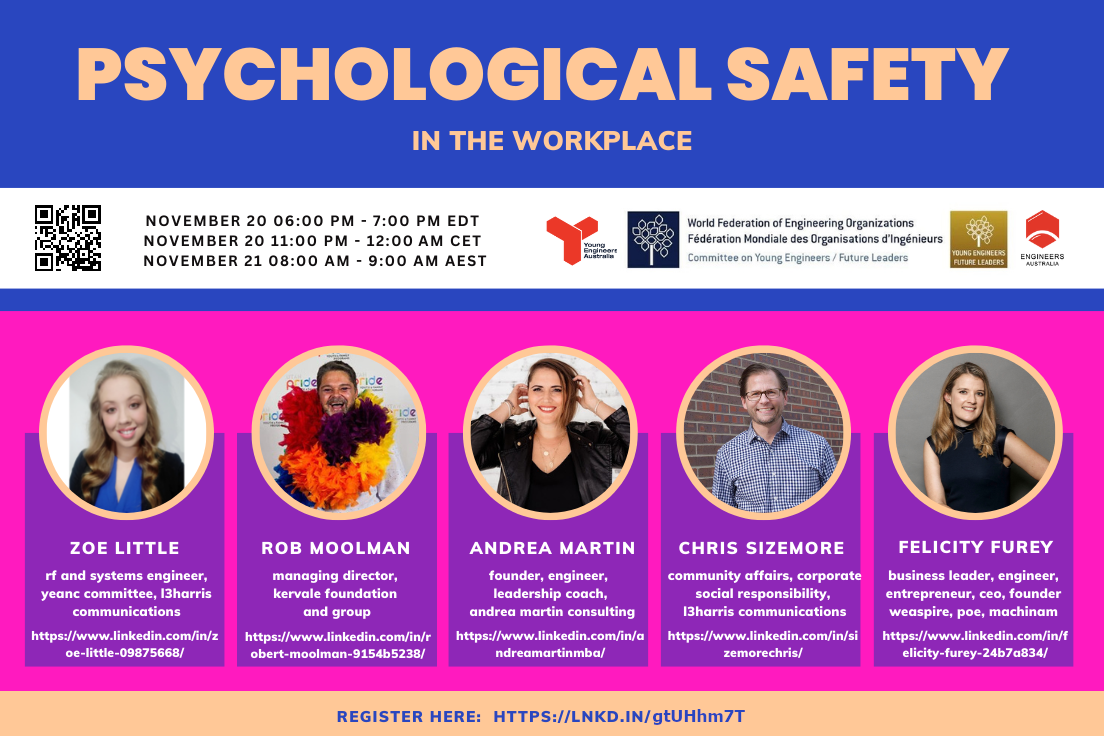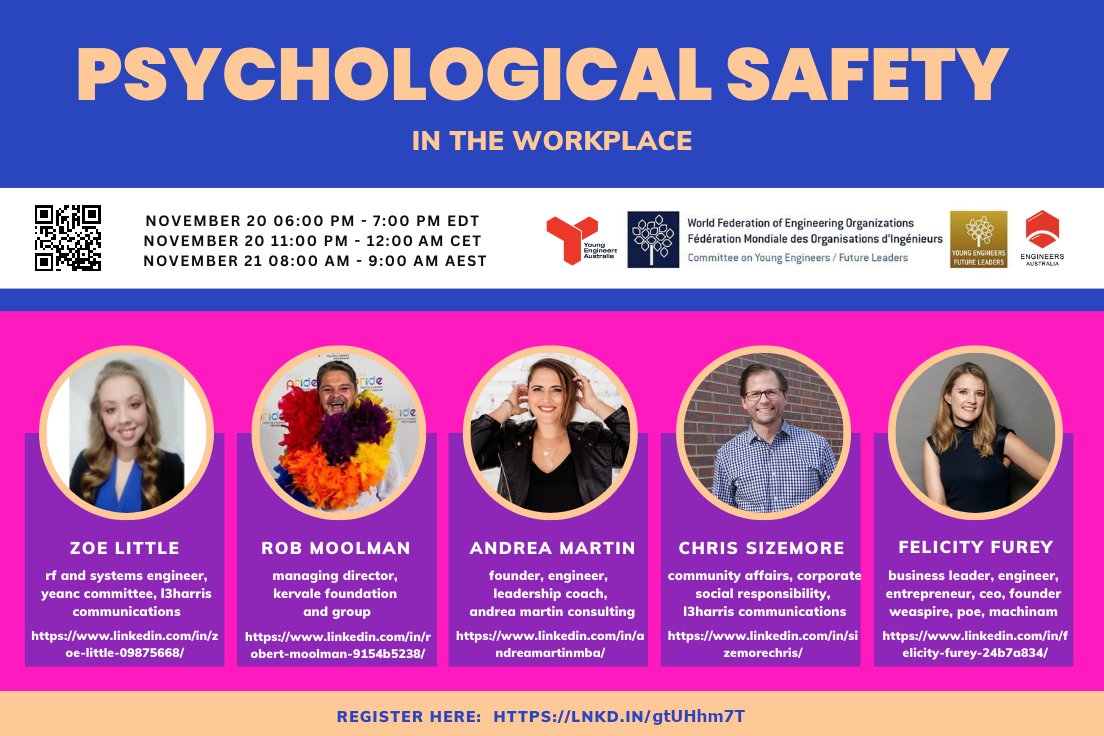 WFEO Committee on Young Engineers / Future Leaders (WFEO-YEFL) and Young Engineers Australia (YEA) organized the webinar "Psychological Safety in the Workplace" on 20 November 2022.
Psychological safety has become increasingly popular due to its relevance to agility, diversity, inclusion and remote working, especially since the pandemic.
Psychological safety is a belief that you feel ...
Continue Reading →