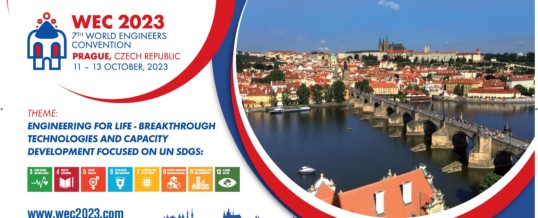 The Czech Association of Scientific and Technical Societies (CSVTS) in collaboration with WFEO will hold the 7th World Engineers Convention WEC 2023 and the WFEO General Assembly in Prague, the capital of the Czech Republic, in October 2023.
We cordially invite all engineers, academic staff and research workers, students and others who are interested in vocational and social programmes of this Convention.
The goal of the Convention is the meeting of participants to get acquainted with professional competences of engineers, up-to-date ...
Continue Reading →