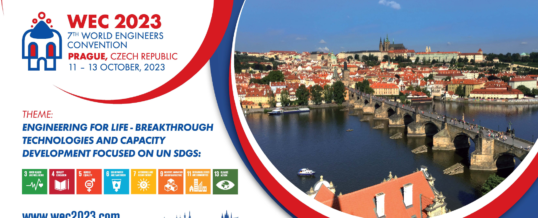 In October 2023, the global engineering community will meet in Prague to discuss our contribution to the "great transformation" through UN SDGs !
The Czech Association of Scientific and Technical Societies (CSVTS) in collaboration with WFEO will hold the 7th World Engineers Convention WEC 2023 and the WFEO General Assembly in Prague, the capital of the Czech Republic, in October 2023.
The theme of WEC 2023 "Engineering for life: Breakthrough Technologies and Capacity Development Focused on UN ...
Continue Reading →