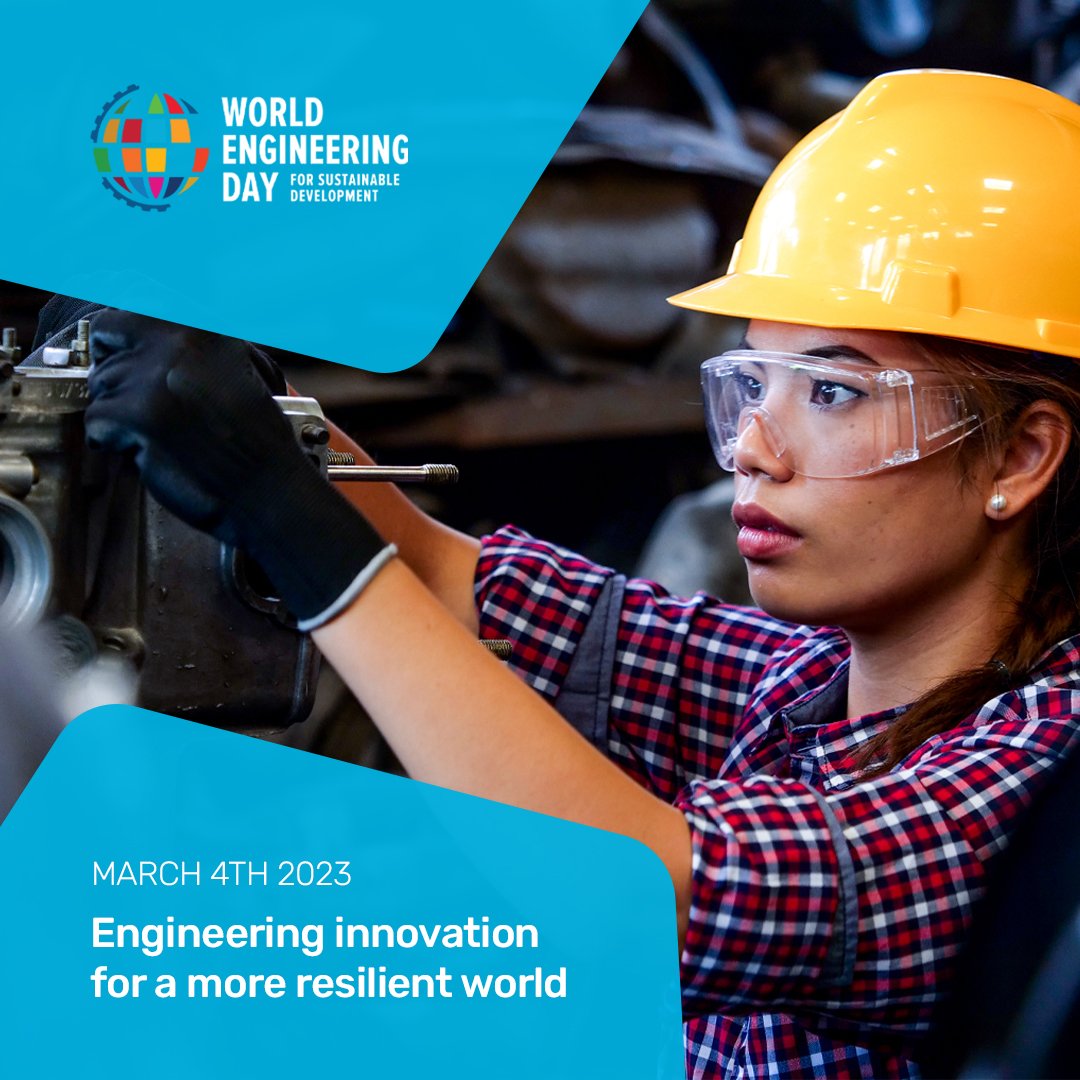 The World Engineering Day for Sustainable Development (WED) was celebrated for its fourth time last 4th of March as an international celebration promoting the critical role of engineers and engineering to achieve a more resilient and prosperous world.
On this occasion, Ms Audrey Azoulay, Director-General of UNESCO, delivered the message available in this link.
This year's theme was "Engineering innovation for a more resilient world" and was celebrated in Madrid, Spain, after the conference "Engineering the cities of the future", organized by the Institute of Engineering of Spain, that took place on 2 and 3 March.
As a most popular feature of WFEO's organizing WED, the World Engineering Day Hackathon came back. We have received more than 1000 pre-event registrations of which 429 students entered and the finalists' submissions were shown on our live stream on 4 March, as well as the announcement of the winner.
The World Engineering Day LIVE Global Stream 2023's edition showcased some of the biggest global celebrations around the globe, including a webinar held by UNESCO Natural Sciences Sector, the above mentioned Madrid conference, and the Green Celebration Festival hosted by the Institution of Engineers Singapore. If you missed it, the replay is available on the WED website.
We trust that you hosted WED celebrations in your country and region all around the world, to acknowledge and illustrate the key role and the contributions of engineering to sustainable development, to attract the public to support engineering development and to increase the social recognition of engineers.
World Engineering Day 2023 reached more than 50 million around the world.
You can see below some videos of the 2023 edition of the World Engineering Day.
---
The World Engineering Day Hackathon

Hackathon Final Show !

Winning team: Sponge- Philippines from Ateneo Naga University

2nd Place: Aquam Solis from Canada. University of British Columbia-Okanagan

3rd Place: Aqua-Smart from Mauritius. University of Mauritius
---
The LIVE Global Streams

LIVE from Madrid – 2nd March

LIVE from Madrid – 3rd March

UNESCO Webinar on Smart Cities – 3rd March

LIVE from Madrid – 4th March

Ingénieurs et Scientifiques de France – Energetical and Ecological Transition – 4th March

Institution of Engineers, Singapore – Green Festival Live Celebration – 4th March
---
WFEO webinars celebrating WED

"Smart Sustainable Communities and Frontier Technologies"

"Collaborative Engineering Initiatives for a Sustainable and Resilient Built Environment"
---
The Platinum Sponsor

St James's House – UK
---
The Academic Partner

Ecole Polytechnique Fédérale de Lausanne – Switzerland

For more information:
World Engineering Day 2023 Reaches more than 50 million around the world
WFEO Hosts successful global Student Hackathon for World Engineering Day 2023
World Engineering Day webpage on the UNESCO website
World Engineering Day webpage on the Institute of Engineering of Spain website