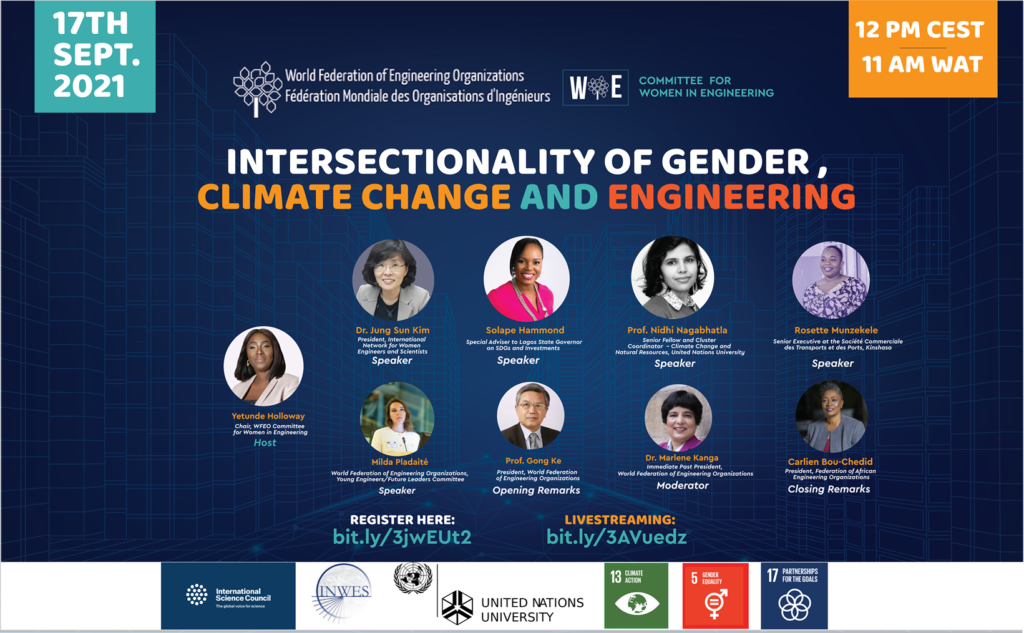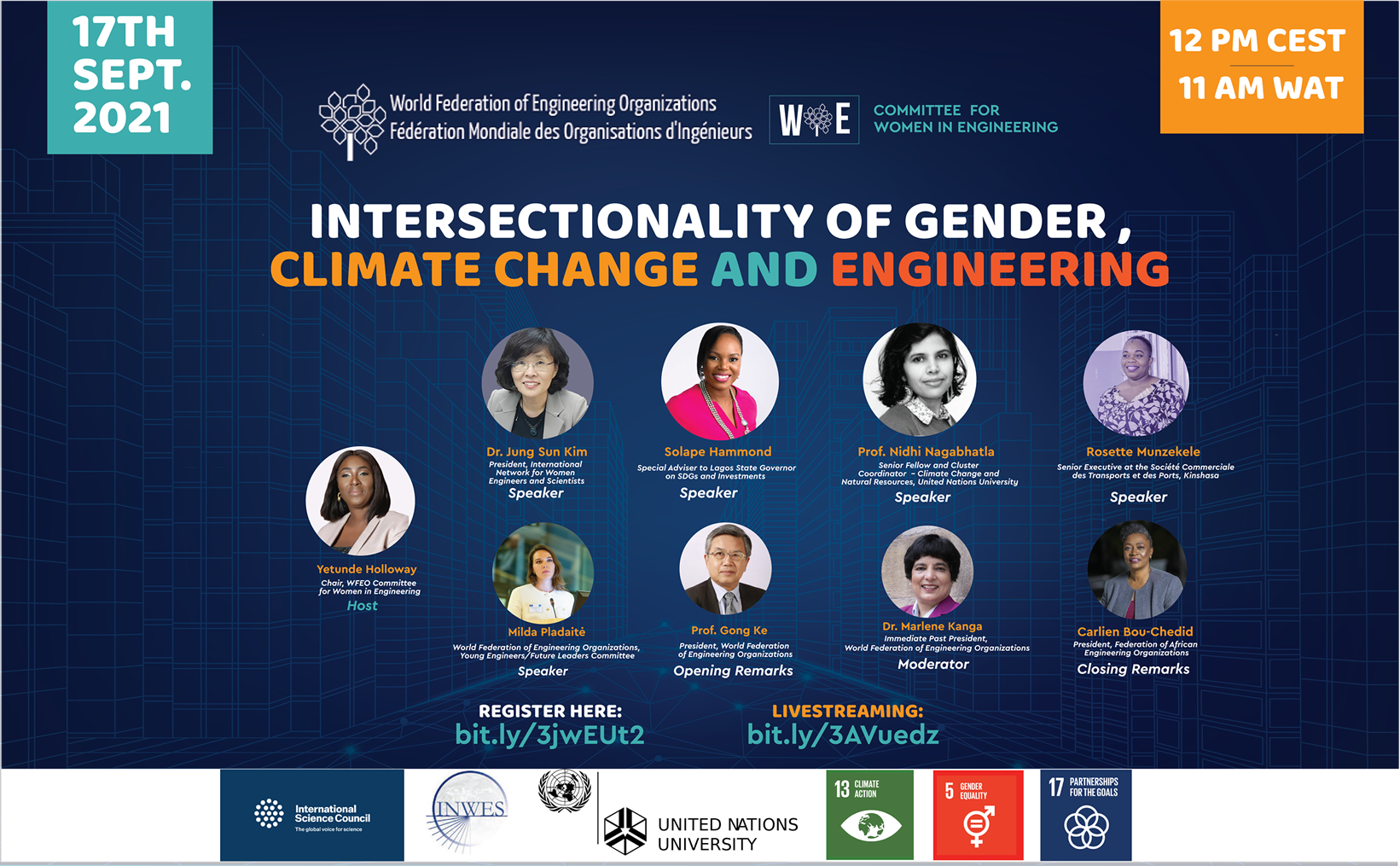 The WFEO Committee on Women in Engineering in collaboration with the International Science Council (ISC), the International Network of Women Engineers and Scientists (INWES) and the United Nations University organized the webinar "Intersectionality of gender, climate change and engineering" on 17 September 2021.
The presentation of the second part of this webinar, held on 15 October, is available in this page.
The women and children primarily and the economically vulnerable in developing countries, are expected to be disproportionately affected and consequently, they're in the greatest need of adaptation strategies in the face of climate variability and change. The UNESCO Engineering Report (2021) recognizes that solutions to the problems reside predominantly in engineering ingenuity and innovations. As an engineering body, WFEO raises awareness about the climate crisis and the urgent need for action among National Member Engineering Organizations and stakeholders.
The Committee of Women in Engineering is keenly aware that the poorest members of society will experience the most severe impacts of this crisis and seeks to contribute solutions in collaboration with other world engineering and scientific bodies, as well as high level government representatives. The Committee realizes that it is vital that the female voice is represented in the conception, planning and design of future infrastructure and climate resilient solutions and the webinars create a platform to stimulate discussions around this.
The recording is available in this page
Welcome Message
Yetunde Holloway, WFEO Women in Engineering Committee Chair
Opening Remarks
Marlene Kanga, President of WFEO 2017-2019
Prof. Ke Gong, WFEO President
Speakers
Q&A
Closing Remarks
Carlien Bou-Chedid, President, Federation of African Engineering Organizations
For more information:
Presentation "Women in STEM networks & Climate change" by Jung Sun Kim
Presentation "Beijing (+25) to Transforming our world, the 2030 Agenda: Is Gender Equitable World in the Making ?" by Dr. Nidhi Nagabhatla
Presentation "Leading climate change initiatives – the role of the female African engineer" by Dr. Lucy Agyepong
WFEO Committee on Women in Engineering (WIE) webpage
International Science Council (ISC) website
International Network for Women Engineers and Scientists (INWES) website
United Nations University website