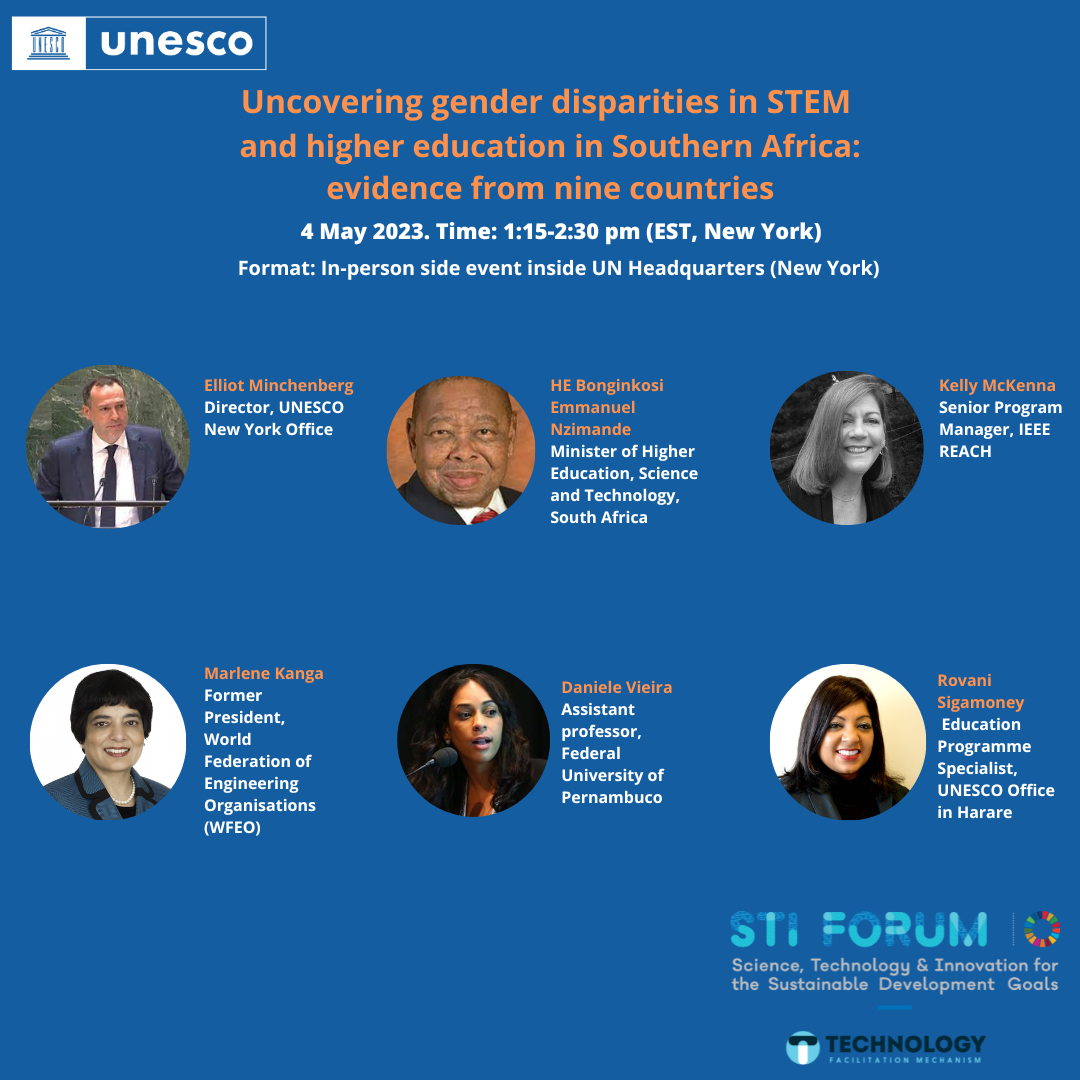 UNESCO Regional Office for Southern Africa (UNESCO Office in Harare) & UNESCO International Institute for Higher Education (UNESCO IESALC) released the results of its survey on: Uncovering gender disparities in STEM and higher education in Southern Africa: evidence from nine countries at a side event at the UN Science Technology and Innovation (STI) Forum held at Un HQ New York on 4 May 2023.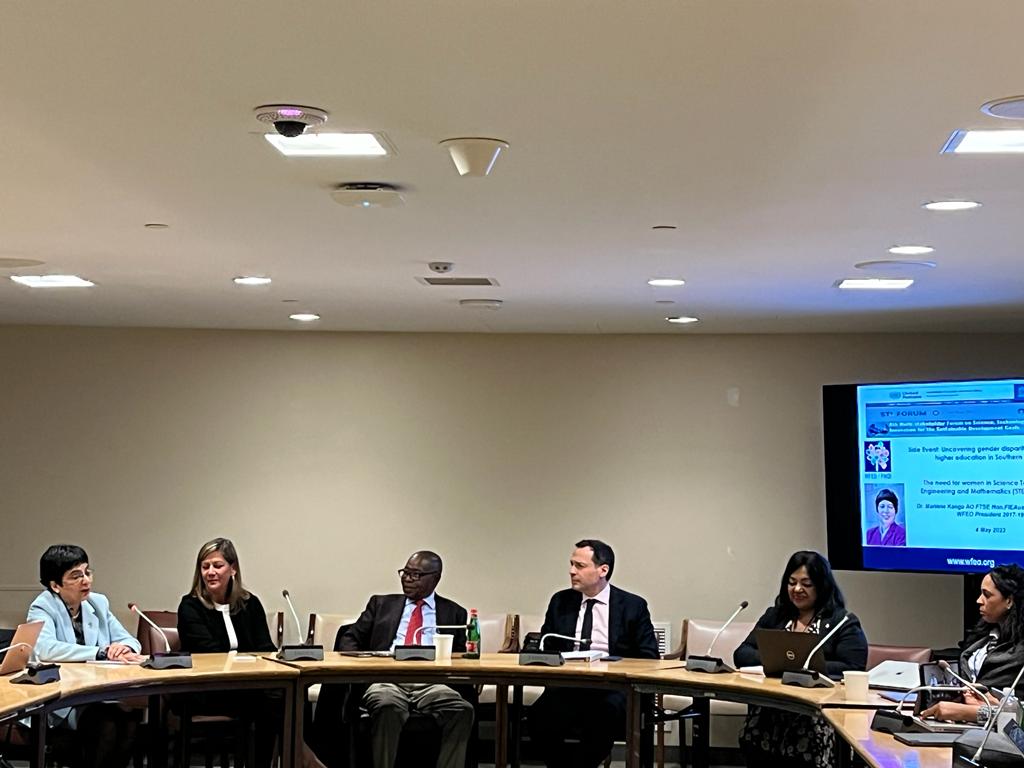 Dr Marlene Kanga, Former WFEO president 2017-2019, presents on the work of WFEO in increasing the number of engineers in Africa.

The presentation covered the results of a survey and desk research, across nine countries in Southern Africa (Botswana, Eswatini, Lesotho, Malawi, Mozambique, Namibia, South Africa, Zambia, and Zimbabwe) to assess women's representation in Higher Education Institutions (HEI) and Science Technology Engineering and Mathematics (STEM) and identify areas with gender imbalances.
The event discussed the preliminary results of the survey in these nine countries on gender distribution in leadership roles, teaching, and student enrolment, also with a focus on STEM areas of study and research.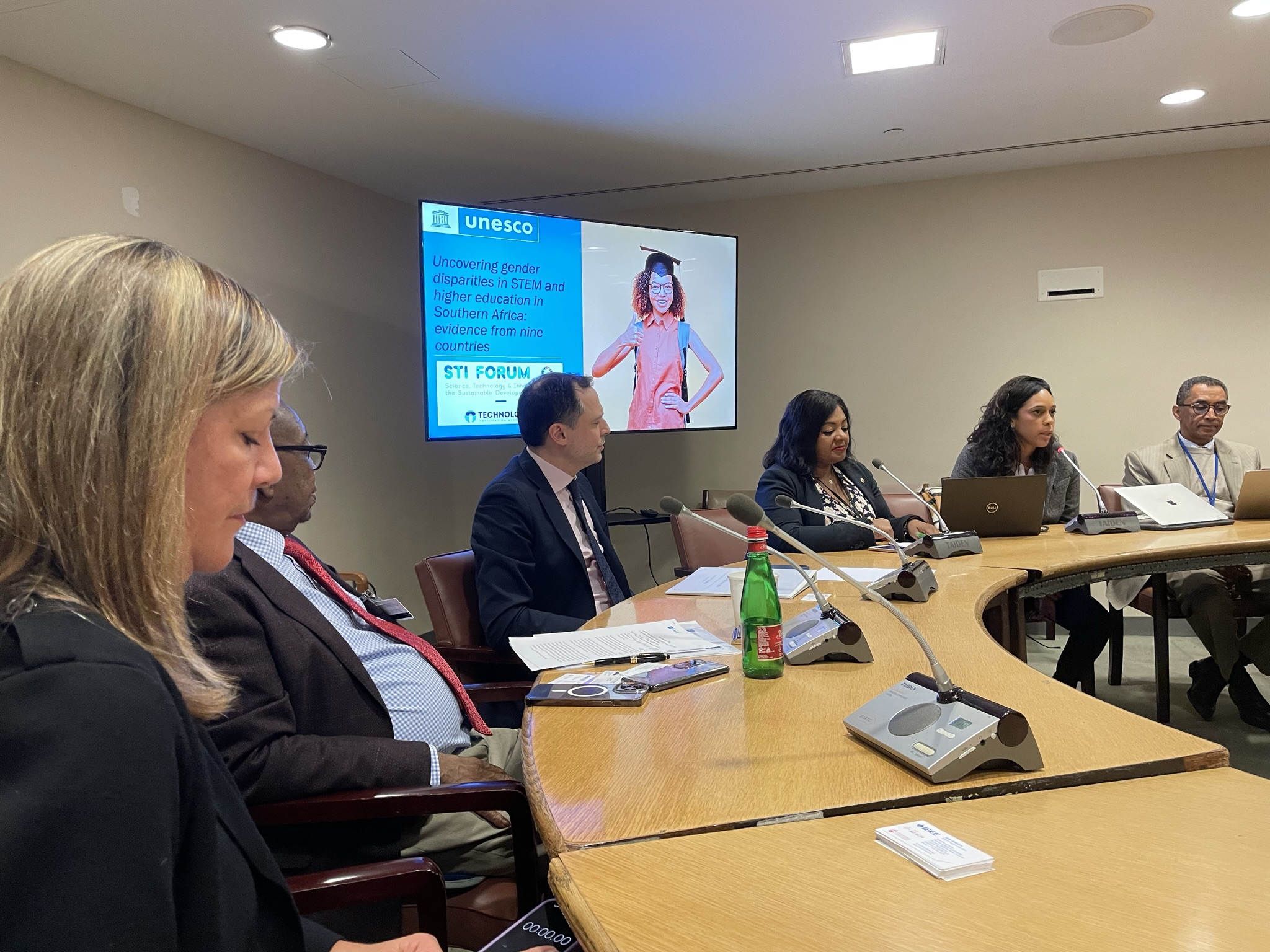 UNESCO Gender in STEM in HEI in South Africa, Survey Results.

Dr Marlene Kanga AO, former WFEO President 2017-2019, spoke about the work of WFEO in building capacity for more engineers with the right skills in Africa. She also spoke about the climate change education project that she is leading and that was successfully delivered in Mauritius in November 2022.

Article Contributed by Dr Marlene Kanga, WFEO President 2017-2019.

For more information: