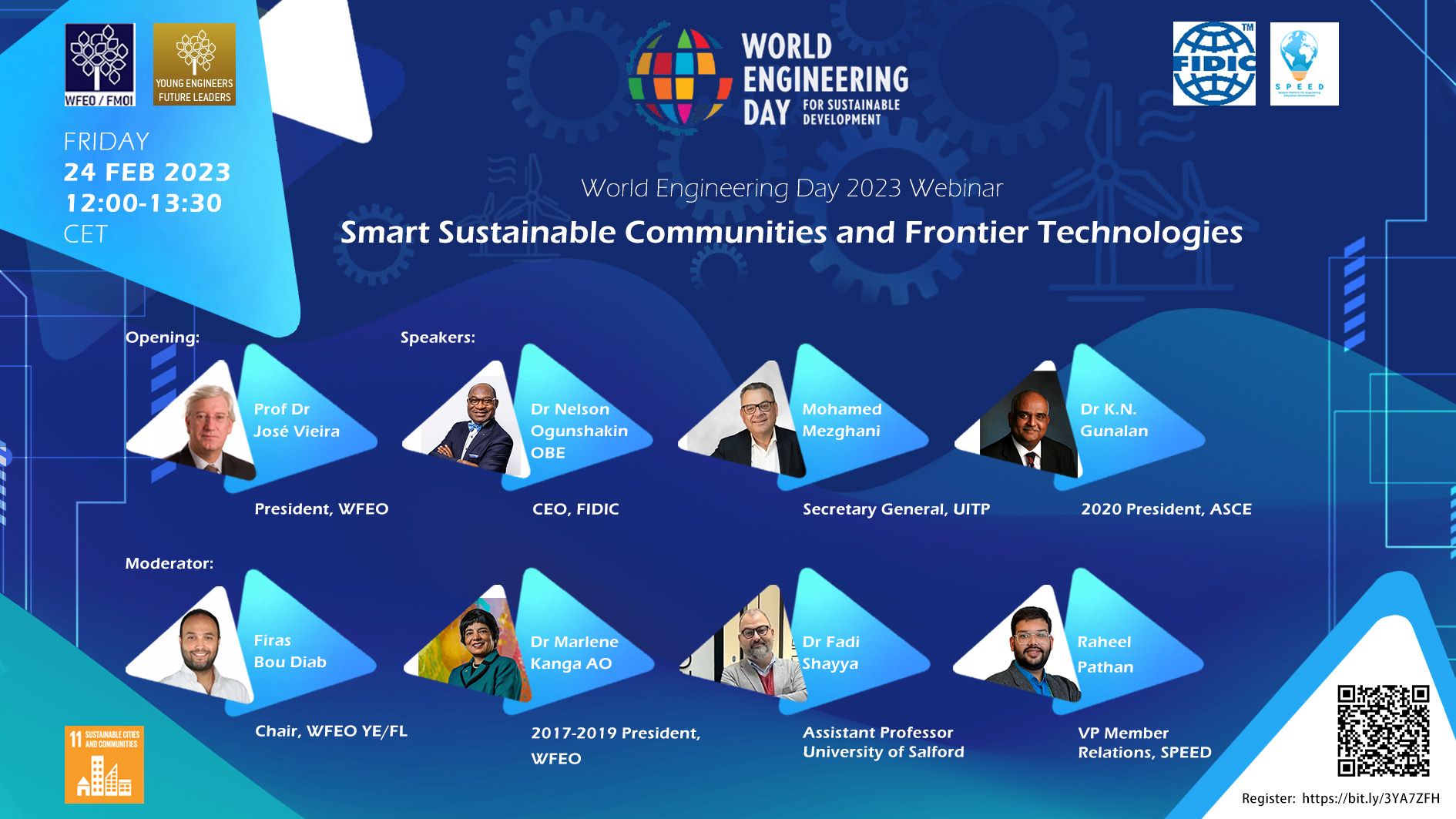 Aligned with 2023 Theme: Engineering Innovation For A More Resilient World and as part of the World Engineering Day Celebrations, the Young Engineers / Future Leaders Committee organized a webinar on 24 February 2023 entitled "Smart Sustainable Communities and Frontier Technologies" in collaboration with the International Federation of Consulting Engineers (FIDIC), the International Association for Public Transport (UITP) and Student Platform for Engineering Education Development (SPEED).
Frontier technologies have enabled cities to reimagine the way they manage urban complexities and infrastructure, from enhancing cities' responsiveness, optimizing energy efficiency to improving access to public services. With proper guidance, frontier technologies can make cities smarter and more sustainable, and provide the opportunity for leapfrogging, accelerating the global progress towards the New Urban Agenda and the Sustainable Development Goals.
The World Engineering Day for Sustainable Development was proclaimed by UNESCO at its 40th General Conference in 2019. It is celebrated worldwide on 4th March of each year since 2020 as a UNESCO international day of celebration of Engineers and Engineering. The day offers an opportunity to highlight Engineers and Engineering's achievements in our modern world and improve public understanding of how engineering and technology are central to modern life and for sustainable development.
Opening:
Moderator and Concluding Remarks:
Panellists:
The recording is available by clicking on the below image.