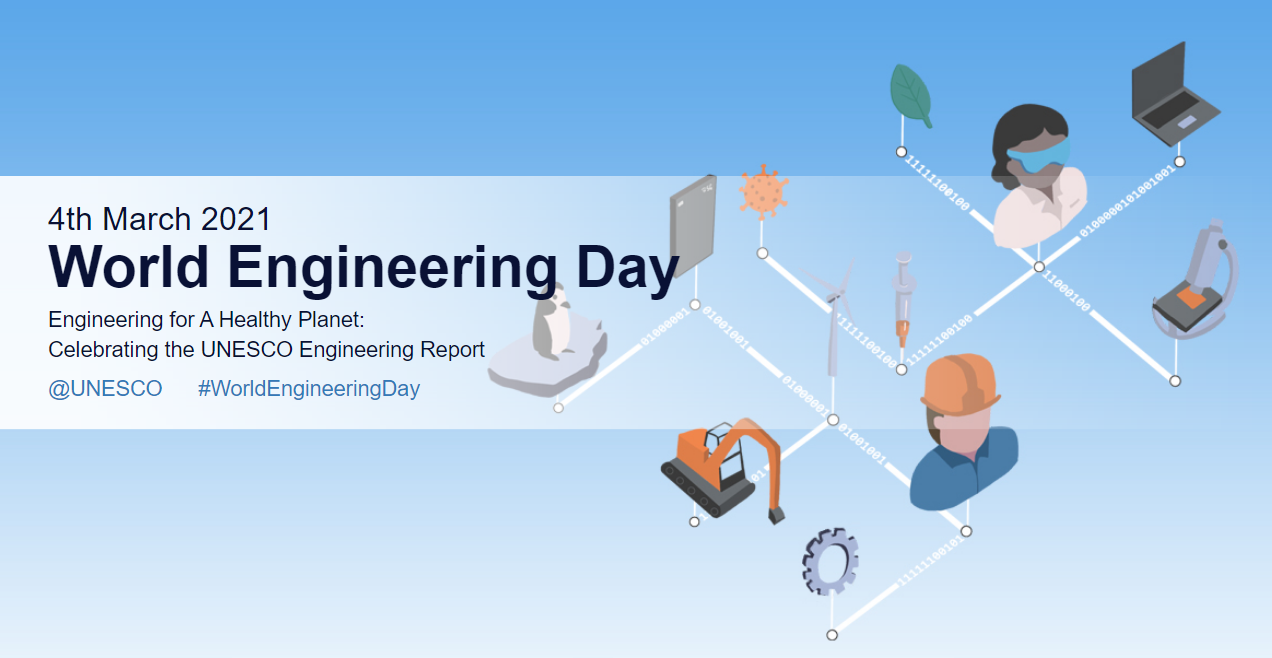 World Engineering Day 2021 achieved great success with more than 100 events registered on the World Engineering Day website in every continent of the world.
An estimated 32 million people were engaged through conventional and social media.
The UN Secretary General Antonio Guterres, UN and UNESCO all communicated their support for the Day.
Many companies, including Airbus, government organizations including the UK Royal Navy, UK Royal Academy, Academies, engineering institutions, universities and importantly, young people, celebrated the Day.
The Rochester Bridge in the UK was lit up in celebration. The results of the event are on www.worldengineeringday.net and are summarized in the following presentations.
Presentation on the events held for World Engineering Day is available in this page.
Presentation on social media reach for World Engineering Day is available in this page.

Tweet from UN Secretary General to celebrate World Engineering Day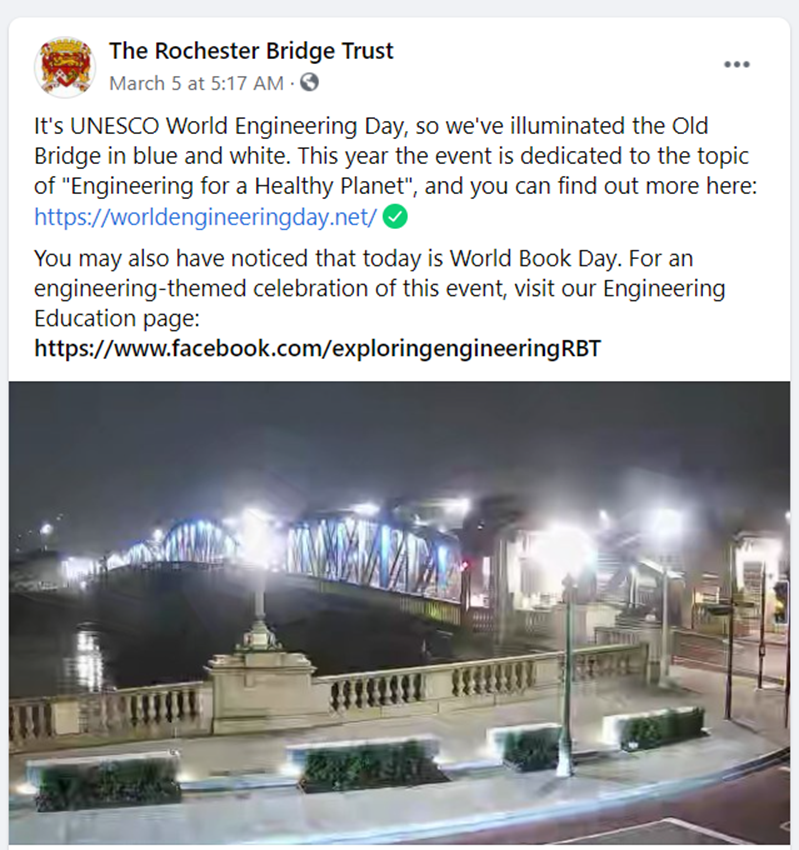 Rochester Bridge Lit up for World Engineering Day, 4th March 2021, communicating the impact of engineering on the community and economy.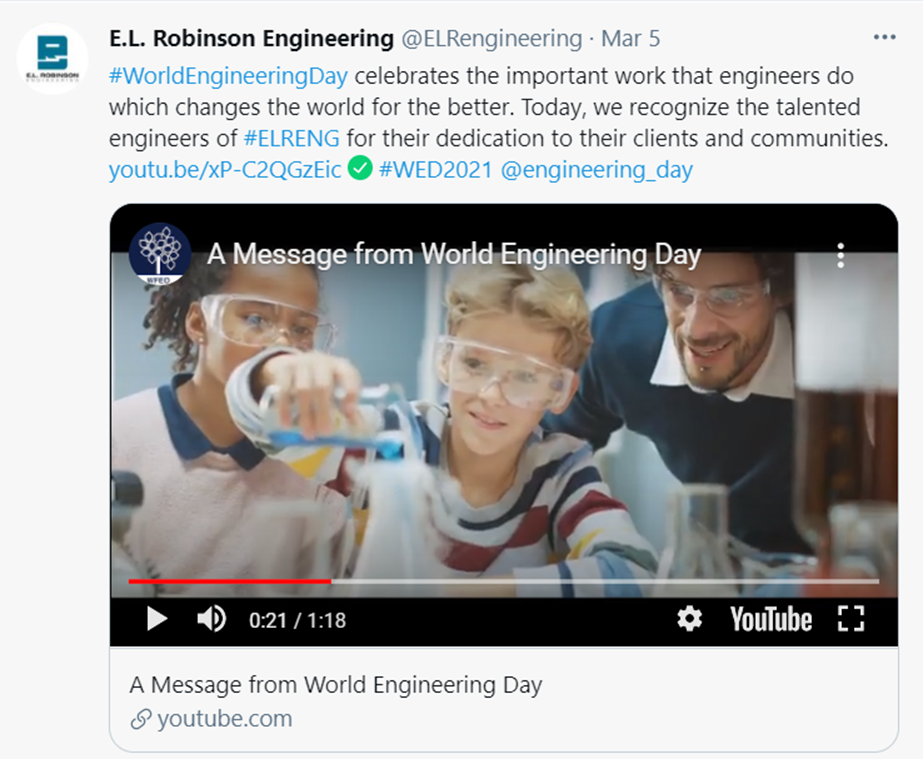 Message from E.L. Robinson, Civil Engineering company, engaging young people in celebrating engineering and the career that can make a difference.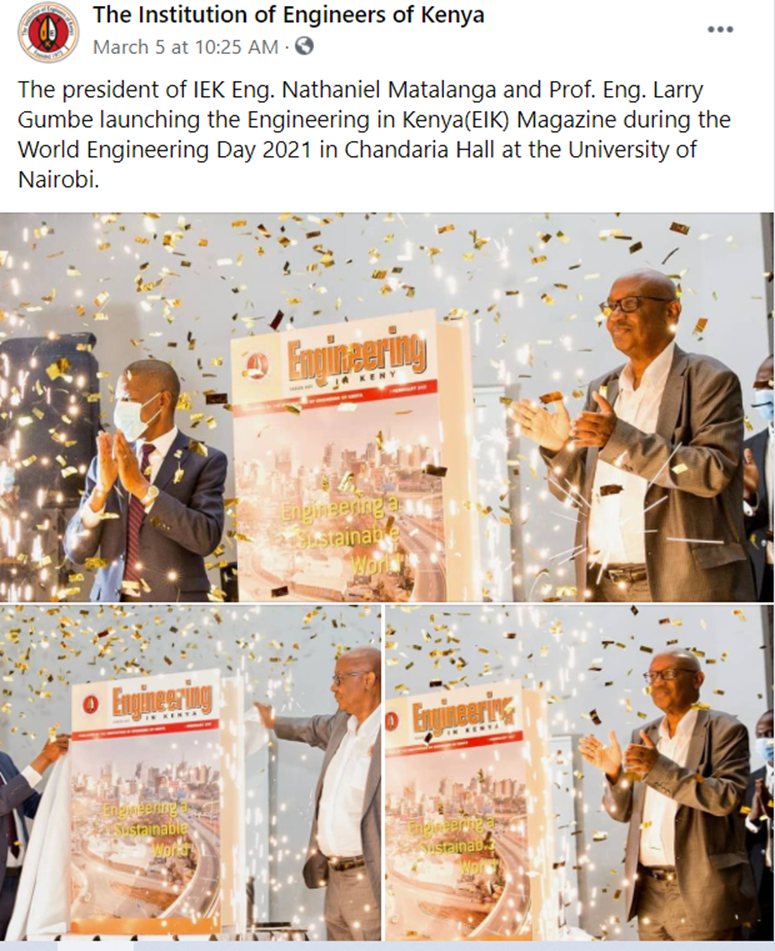 Launch of Engineering in Kenya Magazine by Institution of Engineers Kenya on the World Engineering Day