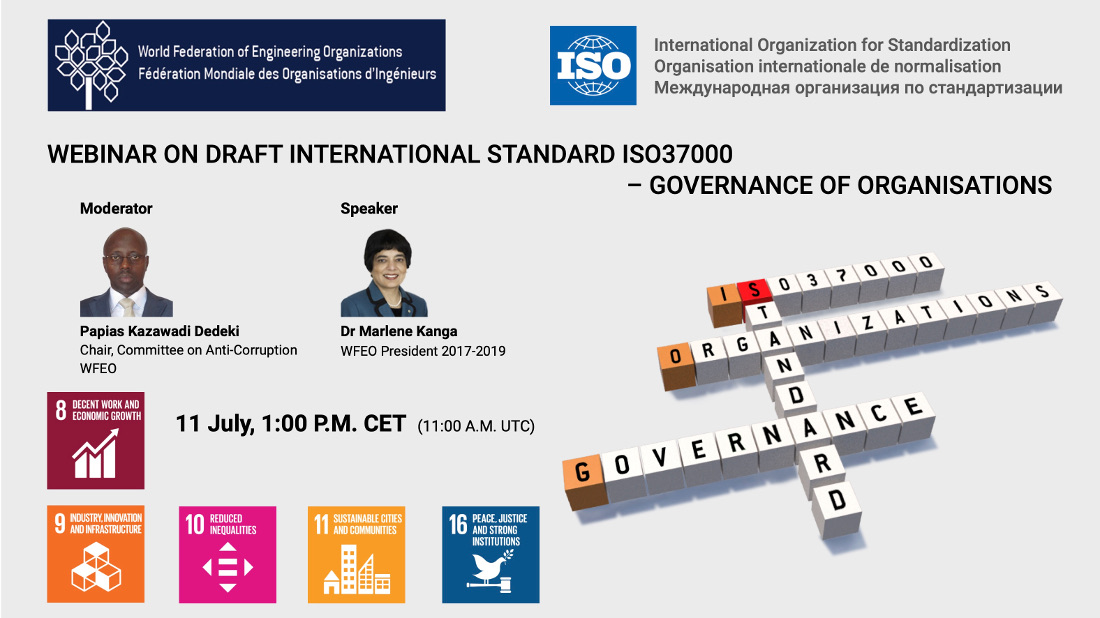 The World Federation of Engineering Organisations hosted a successful consultation webinar on the draft International Standard ISO DIS 37000 Guidance for the Governance of Organisations on 11 July 2020. The event was attended by delegates from more than 20 countries.
The proposed structure of the draft ISO DIS 37000 Standard and key areas of interest to WFEO members was described.
Moderator: Papias Kazawadi Dedeki Chair of the WFEO Committee on Anti-Corruption.
Speaker: Dr Marlene Kanga WFEO President 2017-2019, Member of technical committee TC309 Working Group 1 that developed the draft standard will present an overview and key aspects of the draft standard, followed by Questions & Answers.
Members are requested to provide feedback on the proposed draft standard before August 15. The Consultation information, presentation, recording of the webinar and other information are available in this page.
For more information:
WFEO consultation on draft international standard ISO 37000
WFEO Committee on Anti-Corruption website