Last 21 August, WFEO President José Vieira and his team visited Tsinghua University. YANG Bin, Vice President of Tsinghua University and Executive Director of the International Centre for Engineering Education (ICEE), a category II center of UNESCO met with them at Gong Zi Ting.
Also present at the meeting were Prof. GONG Ke, former WFEO President, DU Xinfeng, who is from China Association for Science and Technology (CAST) and also Deputy Secretary-General of the Secretariat of WFEO-CHINA, WANG Sunyu, a professor of Institute of Education (IOE), Tsinghua University and Deputy Executive Director and Secretary General of ICEE, LIU Huiqin, Secretary of the Party Committee of IOE, Tsinghua University, and QIAO Weifeng, an associate research fellow of ICEE.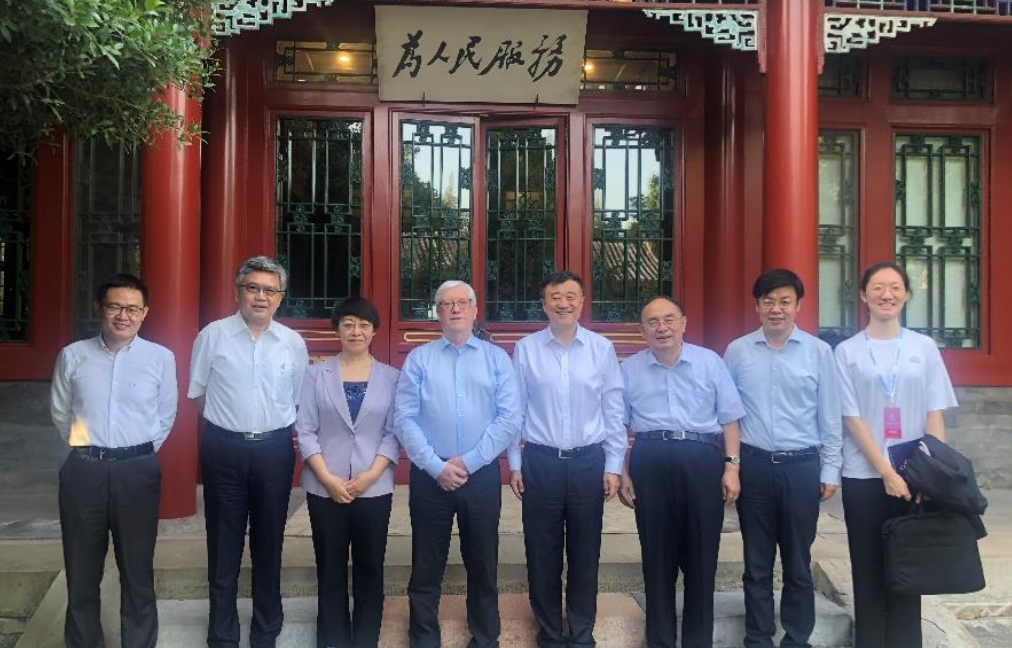 Group photo at Gong Zi Ting, the main building inside Tsinghua Garden

At the beginning of the meeting, YANG Bin welcomed President José Vieira on behalf of Tsinghua University. Then he introduced the new progress Tsinghua University has made in recent years in reforming engineering education and teaching, strengthening engineering ethics education and promoting international cooperation and exchanges, etc. He said that Tsinghua University has a long-term relationship with WFEO, and academicians such as ZHANG Guangdou, ZHANG Wei and QIAN Yi all held important positions at WFEO. In recent years, ICEE, jointly built by Tsinghua University and Chinese Academy of Engineering (CAE), has carried out fruitful cooperation with WFEO. It is hoped that with the support of President José Vieira and Prof. GONG Ke, the two sides will continue to deepen cooperation and jointly contribute to the sustainable development of the world.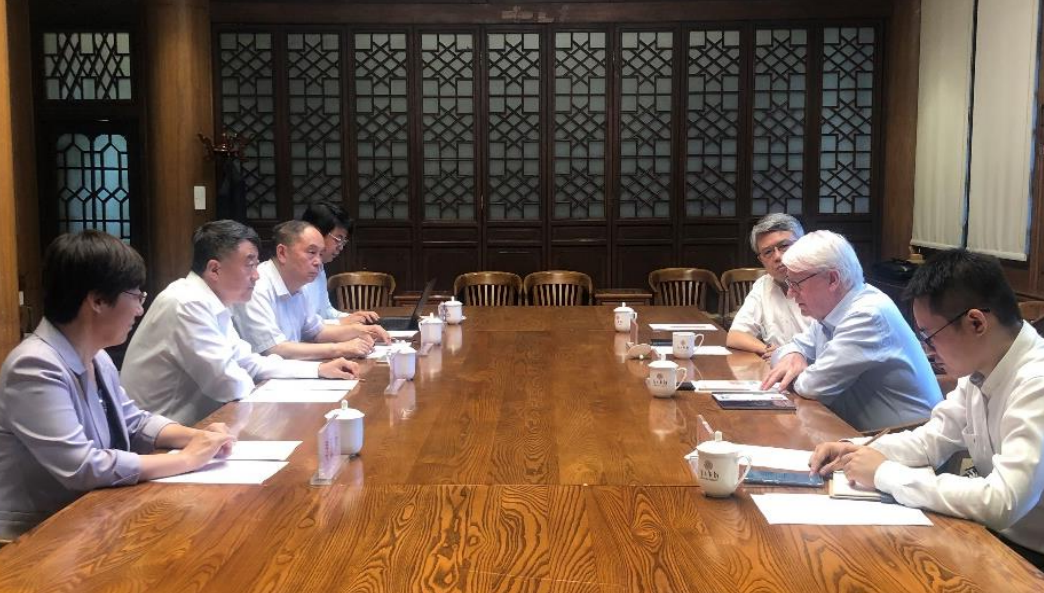 Group photo at the meeting at Gong Zi Ting

President José Vieira expressed his appreciation for Tsinghua University's achievements in engineering education. He introduced the progress of the WFEO Engineering 2030 Plan and the extensive influence of the World Engineering Day for Sustainable Development, and expressed his hope to continue the cooperation with ICEE in engineering education actions so as to contribute to the global sustainable development.
During his visit to Tsinghua University, President José Vieira also had a meeting with the ICEE team. At the meeting, WANG Sunyu and QIAO Weifeng introduced a series of strategic consulting projects that ICEE has carried out in recent years and relevant academic research achievements.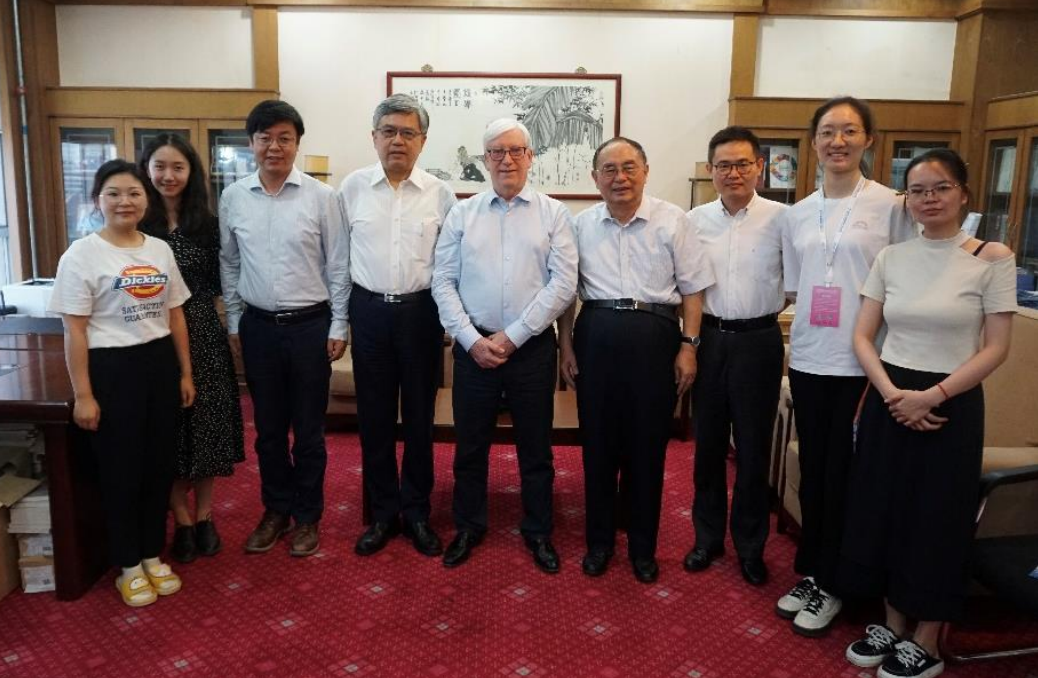 Group photo at ICEE's office

In 2018, WFEO and ICEE signed a Memorandum of Understanding. The two sides have conducted extensive and close cooperation in many aspects, such as revision of the international standards of International Engineering Alliance (IEA), the UNESCO Engineering Report, and joint activities of World Engineering Day. In 2019, Prof. WANG Sunyu and KANG Jincheng, a distinguished expert of ICEE and former Director of the Department of International Cooperation of CAE, were awarded the "WFEO President" Special Acknowledge Medal in appreciation of their significant contributions to promoting international cooperation in engineering education.

Article from the ICEE newsletter no. 35 / Vol. 217, edited by LI Chao, QIAO Weifeng; Reviewed by XU Lihui, WANG Sunyu, HE Shiyu.

For more information: