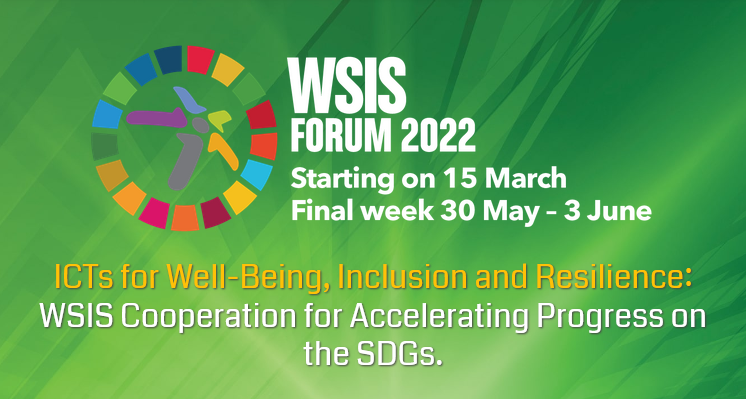 The World Summit on the Information Society Forum (WSIS Forum) 2022 High-Level Track took place from 30 May to 3 June 2022, at ITU Headquarters in Geneva with enhanced remote participation, featuring an Opening Segment, High-Level Policy Sessions, a Ministerial Round Table, and High-Level Dialogues.
Under the theme "ICTs for Well-Being, Inclusion and Resilience: WSIS Cooperation for Accelerating Progress on the SDGs", the WSIS Forum 2022 highlighted the implementation of the WSIS Action Lines in accelerating the achievement of the Sustainable Development Goals.
WSIS Forum 2022 was chaired by H.E. Professor Isa Ali Ibrahim, Minister of Communications and Digital Economy, Nigeria. The Forum was co-organized by International Telecommunication Union (ITU), UNESCO, United Nations Conference on Trade and Development (UNCTAD) and United Nations Development Programme (UNDP), in close collaboration with all UN agencies involved.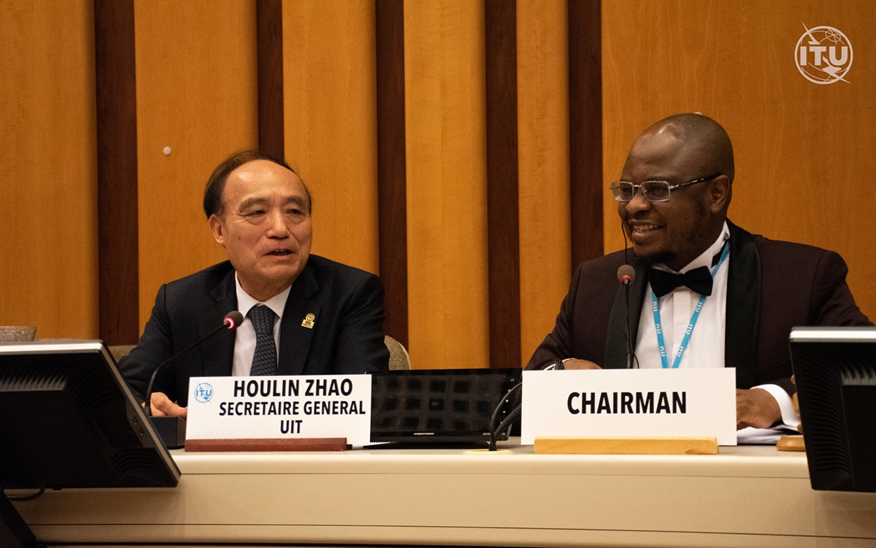 Houlin Zhao, Secretary-General of the International Telecommunication Union and H.E. Professor Isa Ali Ibrahim, Minister of Communications and Digital Economy, Nigeria
Prof GONG Ke, Immediate Past President of WFEO, was invited as one of the 11 High-Level Track Facilitator, representing scientific and technological community to moderate the High-Level Policy Session 9.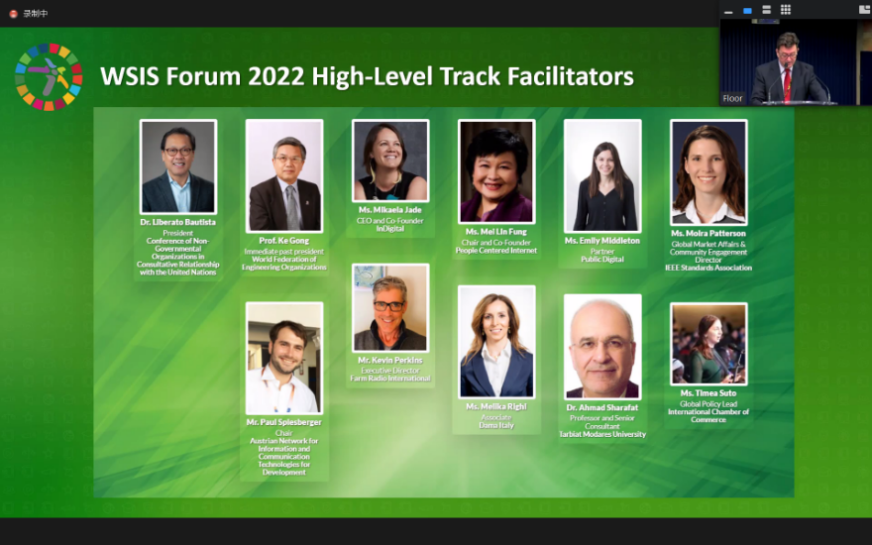 The WSIS 2022 High Level Policy Session 9 "Inclusiveness, Access to Information and Knowledge for All / WSIS Action Lines and 2030 / Bridging Digital Divide", was successfully held online on June 1, 2022. With the common aim to build a people-centered, inclusive and development-oriented Information Society for all, WSIS Action Line Facilitator, Dr. M. Oliveira of UNESCO and 8 panelists from government, public sector and academia joined online to share how WSIS action lines and 2030 agenda are implemented to achieve inclusive access to information and knowledge for all, sharing good practices and opinions on pressing challenges and fresh priorities to bridge the digital gap and connect the unconnected.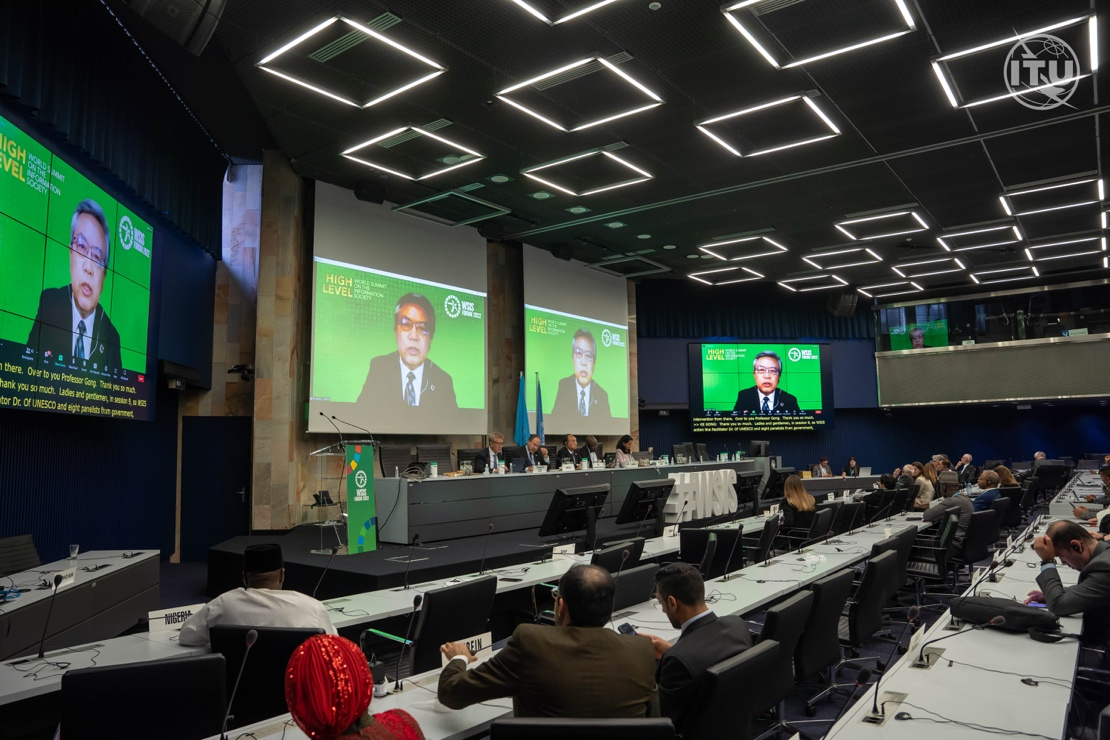 Prof. GONG making summary speech about HLPS 9 at the concluding session
At the concluding session of the High-Level Track, WSIS Forum 2022 after the session, Prof. GONG was invited to make the HLPS 9 summary speech and introduce the vision, emerging trends identified, opportunities and challenges shared by the leaders of the session.
For more information:
Summary of WSIS Forum High-Level Track session 9
WSIS Forum 2022 Highlights, Announcements, and Key Outcomes
WSIS 2022 High-Level Interactive Policy Sessions website