Engineer Prof. Toshimitsu Komatsu, the chair of the World Federation of Engineering Organisation's Committee of Disaster Risk Management, took part in the conference (14-18 March 2015) to stress the importance of engineering in preparations for disasters. He represented WFEO in sessions on multiple urban risks and resilient cities, and on resilient land using big data.
A poster presentation on adaptation for water-related and landslide disasters was also contributed. WFEO is part of the International Consortium on Landslides which met in March to sign a partnership with the United Nations Strategy for Disaster Reduction (UNISDR).
In a preparatory meeting, the Tokyo Conference for Disaster Risk Reduction and Resilience (Tokyo Conference) in Japan, Prof. Komatsu advocated for implementation-orientated approaches to technology in a session in on improving risk management. This event was in partnership with the Science Council of Japan, the United Nations Office for Disaster Risk Reduction and an initiative called Integrated Research on Disaster Risk (IRDR) – organisations that WFEO has engaged with regularly in the run-up to the Sendai world conference.
The Sendai conference led to the Sendai Framework for Disaster Risk Reduction 2015-2030, known as the Post-2015 Framework on Disaster Risk Reduction or the 'Hyogo Framework for Action 2'. WFEO has been closely co-ordinating with the process to shape inputs from the global science and technology community. Seven targets were reached, including one specifically to "substantially reduce disaster damage to critical infrastructure and the disruption of basic services".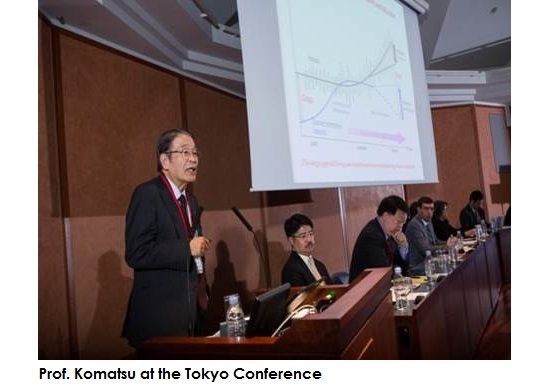 For more information:

UN World Conference on Disaster Risk Reduction Proceedings

UNISDR website

UN World Conference on Disaster Risk Reduction Website

World Landslide Forum 2017 webpage