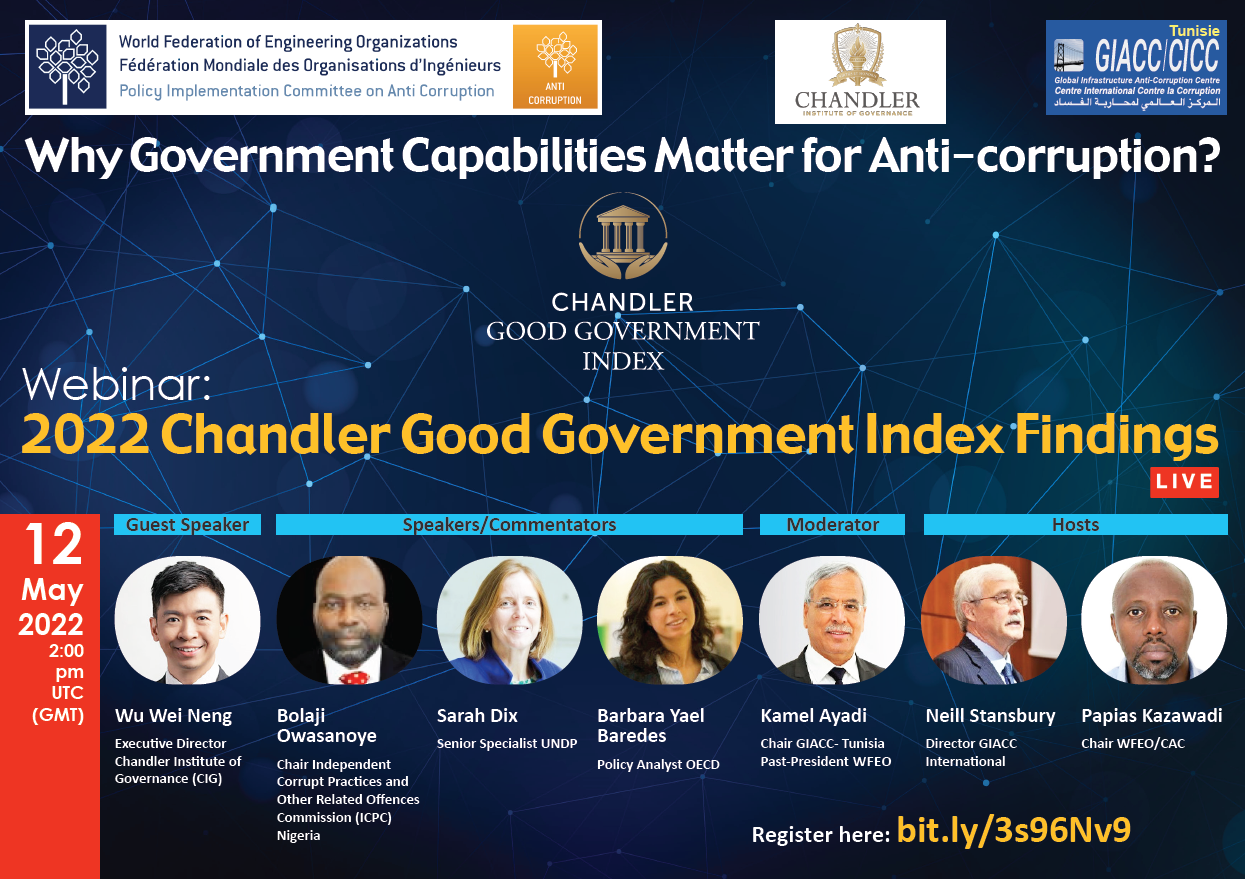 The WFEO committee on Anti-corruption in collaboration with Global Infrastructure Anti-corruption Centre (GIACC) hosted the webinar "2022 Chandler Good Government Index findings – Why Government Capabilities Matter for Anti-corruption ?" on 12 May 2022.
The Chandler Good Governance Index (CGGI) is a new measurement tool with sub indicators about corruption. The webinar presented CGGI and how their indicators are constructed, what they measure, and how to identify a reliable measurement instrument?

Moderator:
Opening remarks:
Speakers:
Closing remarks:

The recording is available by clicking on the below image.



For more information:
Chandler Good Government Index presentation by Wu Wei Neng
WFEO Committee on Anti Corruption website
Global Infrastructure Anti-Corruption Centre (GIACC) website
Chandler Institute of Governance website