The University of Sydney Warren Centre for Advanced Engineering ran its second Humanitarian Hackathon to engage engineering students on humanitarian needs, especially in the Pacific region and the need for innovative engineering solutions to advance the goals of sustainable development. Dr Marlene Kanga, Immediate Past President, World Federation of Engineering Organisations (WFEO) and Gen. The Honourable Sir Peter Cosgrove, the Governor General of Australia 2014-2019, were among the judges for the event.
The Humanitarian Innovation Hackathon is a national Australian program, consisting of a weekend-long virtual hackathon program with webinar speakers, team interaction, facilitated mentoring, and exciting activities. Undergraduate students from Australian universities, including many student members of Engineers Australia, a national member of WFEO, collaborated to create innovative and practical solutions for pressing humanitarian challenges. This was a significant event that demonstrated the role of young engineers in developing innovative solutions to advancing the Sustainable Development Goals, a key goal of the WFEO Young Engineers/Future leaders Committee and which also addressed solutions for the Small Island Developing States in the Pacific region, another focus area for WFEO.
The unique virtual format was necessary with the current COVID-19 restrictions, and ran for 52 hours live-streaming of video presentations by innovators, engineers, designers and international humanitarian leaders. 200 students participated and communicated via more than 22000 Slack messages. The event was broadcast LIVE via the HACKLIVE TV Stream. Watch more on this here.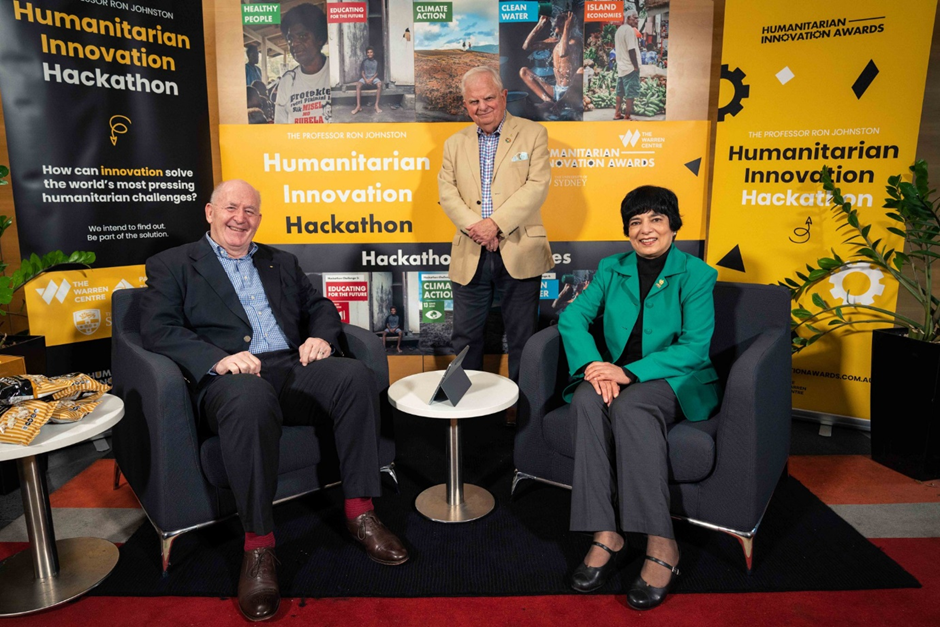 The Hackathon focused on the UN Sustainable Development Goals relating to Health (#3), Education (#4), Island Economies (#8), Water (#6) and Climate Action (#13) in the Small Island Developing States in the Pacific. The advancement of these UN Sustainable Development Goals are key strategic objectives of WFEO. The challenges highlighted the critical role of engineering in improving people's lives and livelihoods.
The Judges' comments can be seen here.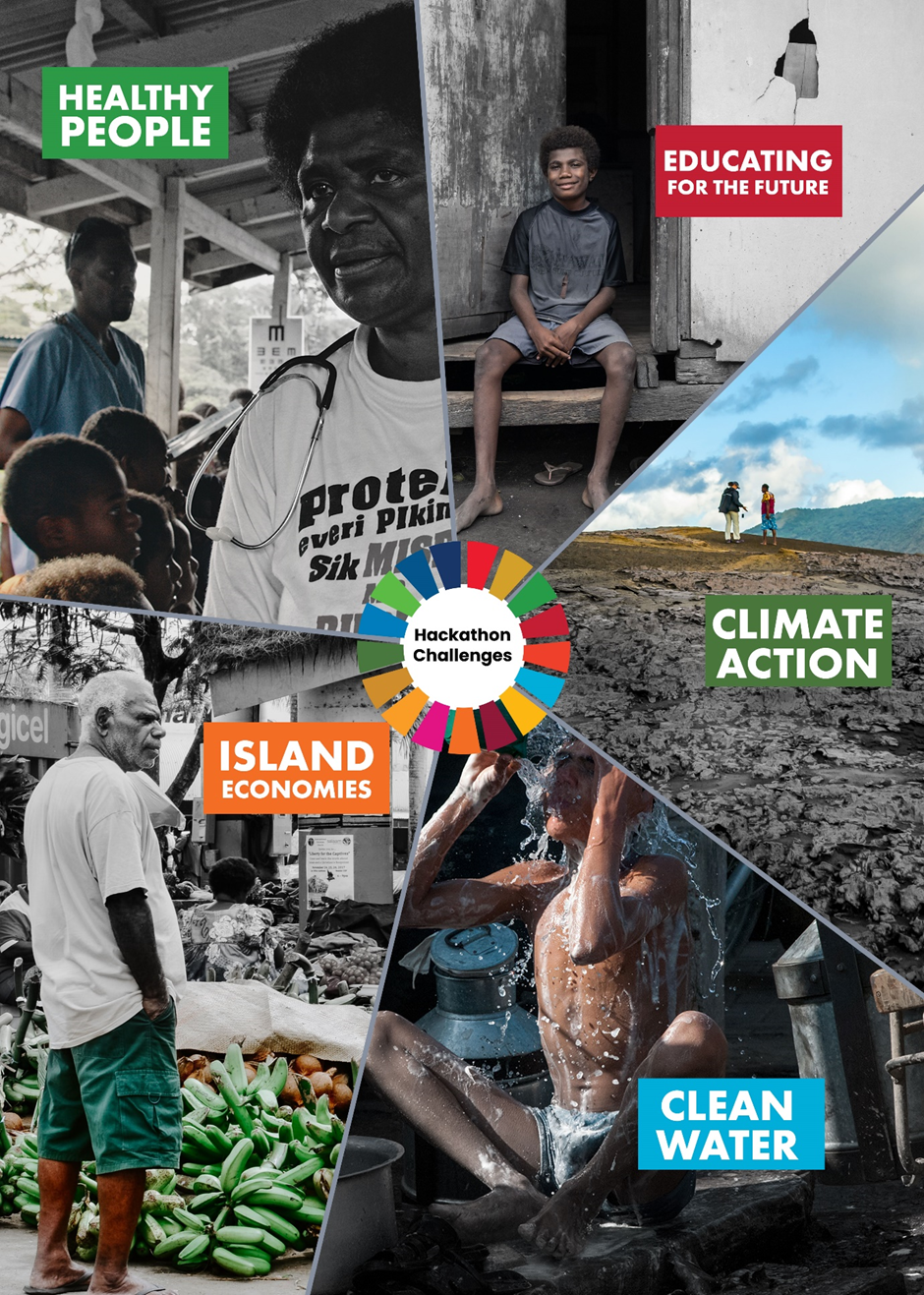 Poster for the Humanitarian Innovation Hackathon, featuring the importance of the UN Sustainable Development Goals on the Pacific Island countries.

The top award, the Johnston-RedR Rapid Response Prize was awarded to H2ArchipelagO, Alex Hofmann (Monash University), Allan Soo (University of Technology Sydney), Ben Hofmann and James Hurst (Australian National University) and Emily Unewisse (University of Adelaide). They produced a simple water filtration system and education program that would teach primary school children in a remote village in Vanuatu how to purify drinking water using locally sourced materials.
The Humanitarian Innovation Hackathon was funded by a generous grant of the Australian Centre for Innovation and sponsorship by the Pacific Telecommunications Council (PTC), GHD, Cardno, and Beyond Essential Solutions.

For more information:
The top 4 submissions and their prizes