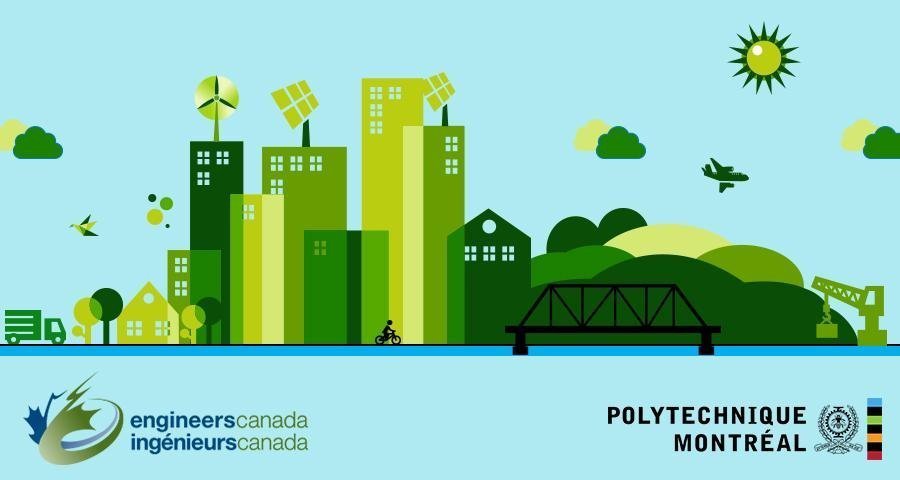 Registration now open for second offering of massive open online course (MOOC) Sustainability in Practice, which is available for free and starts from 20 March to 17 May.
Ce cours est également offert en français.
This course is a joint project between Engineers Canada (EC) and Polytechnique Montréal. It will show real case studies illustrating practical applications of the 10 guidelines contained in EC's National guideline on sustainable development and environmental stewardship for professional engineers (2016), which is the Canadian adoption of the WFEO Code of Practice for Sustainable Development and Environmental Stewardship (the Interpretive Guide is available here).
This course will also suggest tools for engineers to apply these guidelines in their professional practice.
The first edition of Sustainability in Practice wrapped up in December with great success: 1,554 participants from 58 countries registered for the free course, delivered over four modules in both English and French.
For more information:
Register for the MOOC Sustainability in Practice
S'inscrire au MOOC L'ingénierie durable
WFEO Code of Practice for Sustainable Development and Environmental Stewardship
First edition of Sustainability in Practice class wraps up with great success
Engineers Canada website
Polytechnique Montréal website