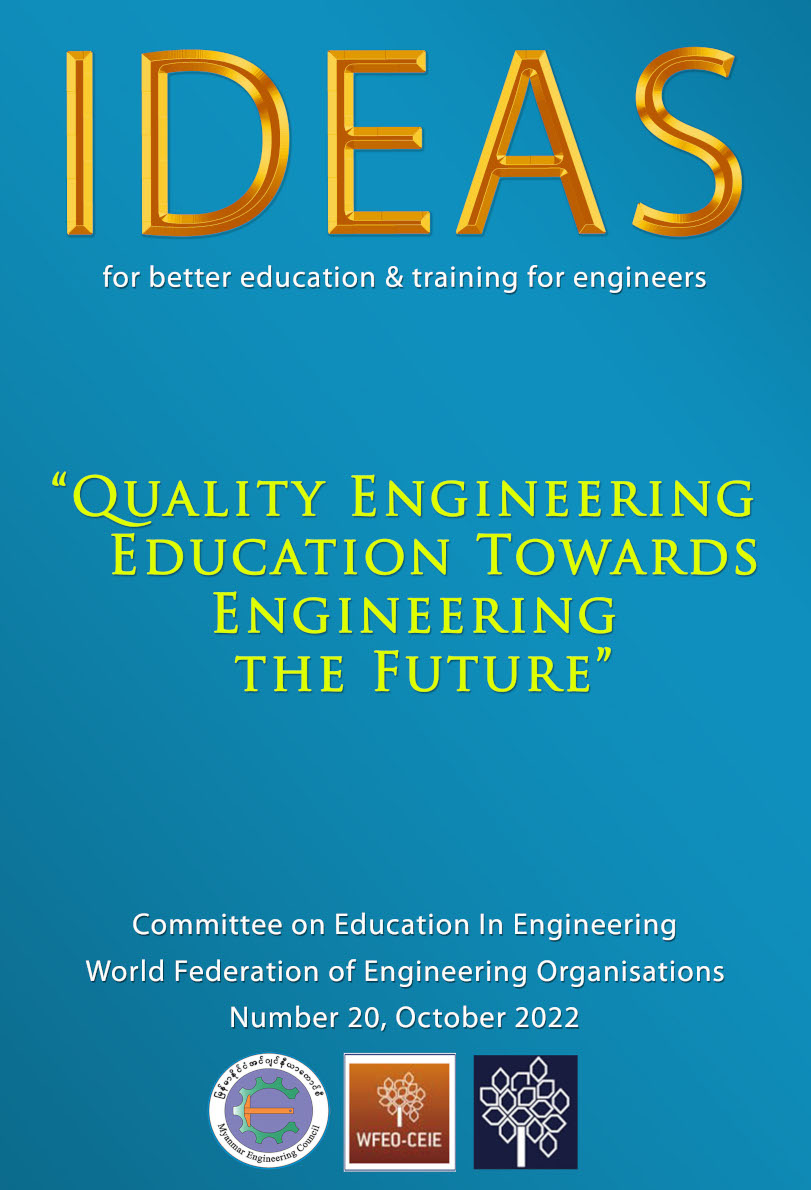 We have been waiting for it since 2016 !
IDEAS, the Engineering Education Journal of the WFEO Committee on Education In Engineering (CEIE), has been republished, thanks to the Myanmar Engineering Council.
IDEAS is a publication addressed to engineering educators, educational officers at Universities and leaders responsible for establishing educational policies for engineering in each country. The articles it contains reflect the concern of people and institutions linked to WFEO, to provide ideas and proposals with the object of improving formation of engineers. All the issues of IDEAS were and will be partially financed by the World Federation of Engineering Organizations. This issue of IDEAS was financed by the Myanmar Engineering Council.
IDEAS Journal number 20 is available in this link and on the WFEO-CEIE website. There are around 8 papers on Engineering Education from both local and international experts presented at ICEEA 2022 in this issue. More papers would be gathered from experts presented at ICEEA 2022 for upcoming issues of IDEAS Journal.