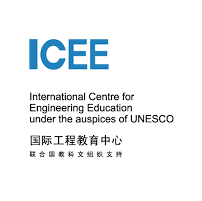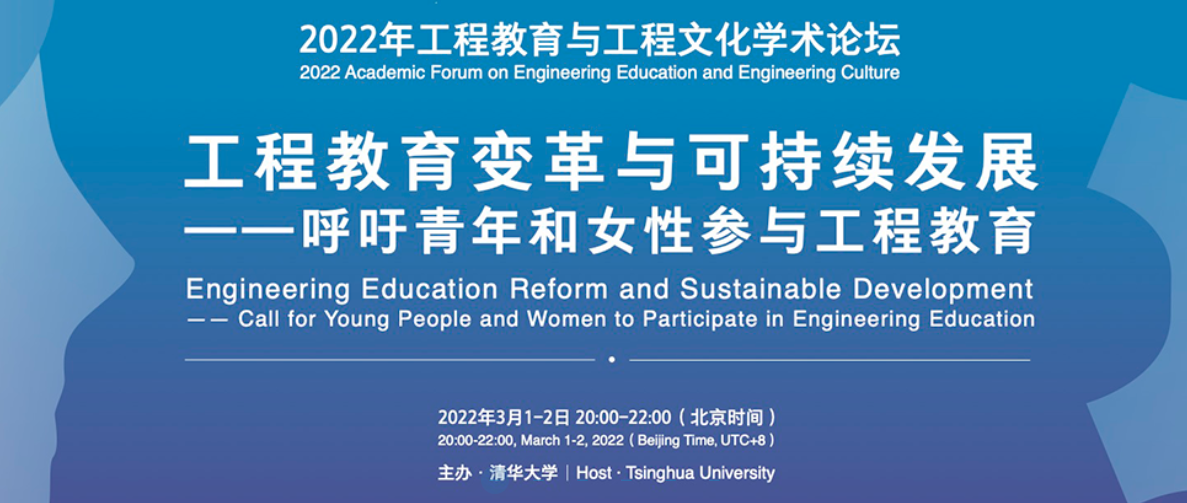 The International Centre for Engineering Education (ICEE) a UNESCO Category 2 centre based at Tsinghua University, Beijing and a partner of WFEO, hosted its 2022 Academic Forum on Engineering Education and Engineering Culture with the theme "Engineering Education Reform and Sustainable Development – Call for Young People and Women to Participate in Engineering Education" on 1st March 2022.
This event was held as part of the celebrations of World Engineering Day for Sustainable development, 2022.
Many important leaders spoke at the opening session including:
Prof YANG Bin, Vice President of Tsinghua University, Executive Director of ICEE
Ms Irina Bokova,Former Director-General of UNESCO
Prof Gong Ke, President of WFEO 2019-2021, Former President of Nankai University
LEE Yee Cheong,Former Director of UNESCO International Science, Technology and Innovation Centre for South-South Cooperation (ISTIC) and President of WFEO 2001-2003
Ms TAN Lin, Vice President of Chinese Women's Research Society, Former Vice President of All-China Women's Federation
Ms Irina Bokova emphasised the importance of engineering education and noted in her speech: "Engineering education reform and sustainable development, as well as the call for youth and women to participate in engineering education, are essential to achieving the UN 2030 Sustainable Development Goals. I am very happy that the Forum is being held at Tsinghua University. Today, I can think of no university better than Tsinghua University to call on the young people and women to participate in engineering education. We can see that China is in a constant process of change, and engineering is one of the key engines that can constantly drive and facilitate the process of change. Now the COVID-19 pandemic is having a major impact on education around the world, including engineering education. We also see that equality in engineering education is an important topic, especially in the developing countries."
Dr Marlene Kanga, President of WFEO 2017-2019, made a presentation on "Engagement, Enlightenment and Empowerment –Encouraging More Young People Especially Girls to Consider Engineering as a Career" and the work that WFEO has been doing to transform the engineering education benchmarks to make them more inclusive and to communicate the important message of the key role of engineering in advancing the UN Sustainable Development Goals. This makes engineering a career of importance, with purpose and impact.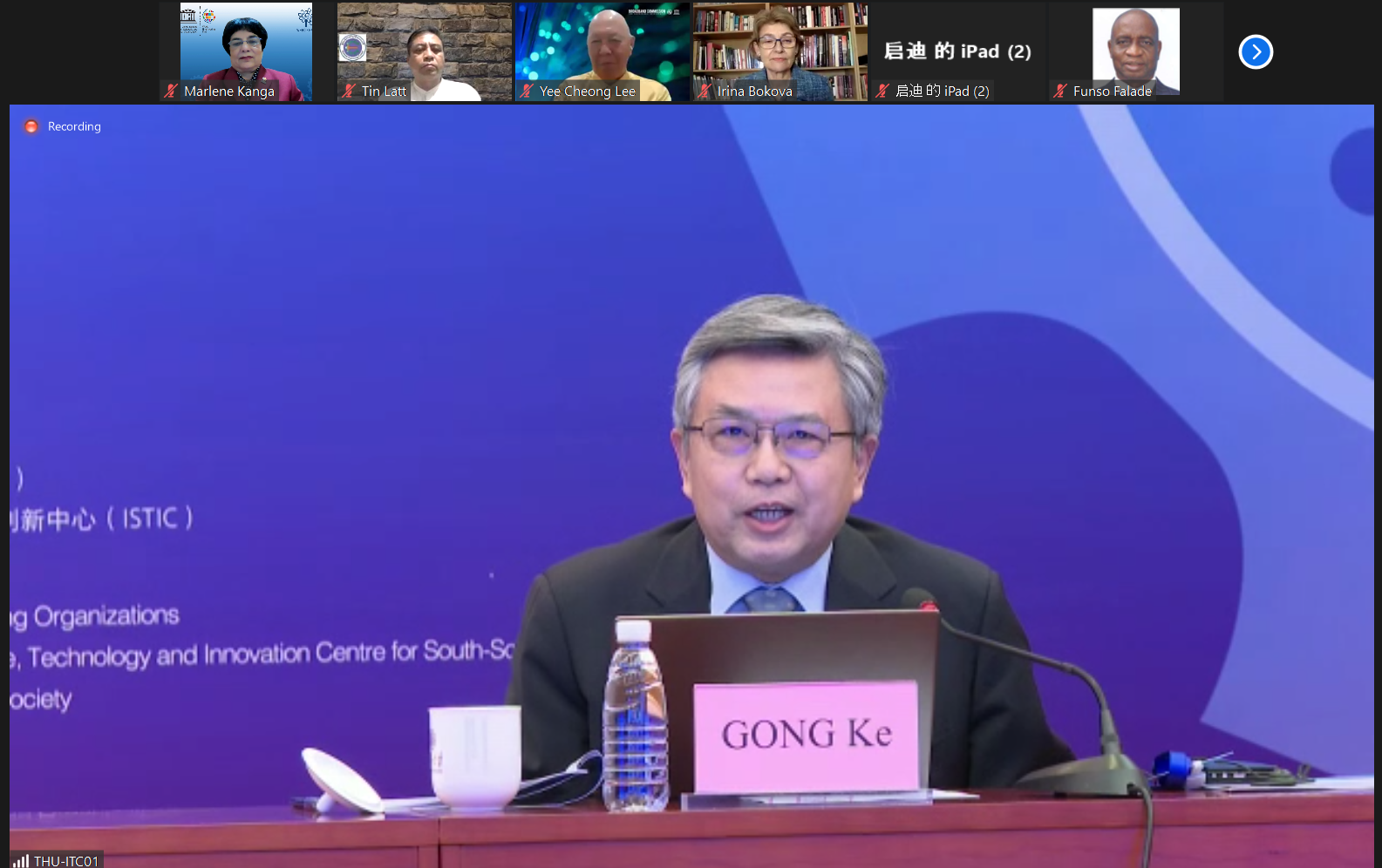 Prof Gong Ke, WFEO President speaks at the ICEE Symposium on Engineering Education 1st March 2022.

Contributed by: Dr Marlene Kanga WFEO President 2017-2019

For more information:
ICEE Newsletter 2022 No5 – Expanding the Boundaries of Engineering Education