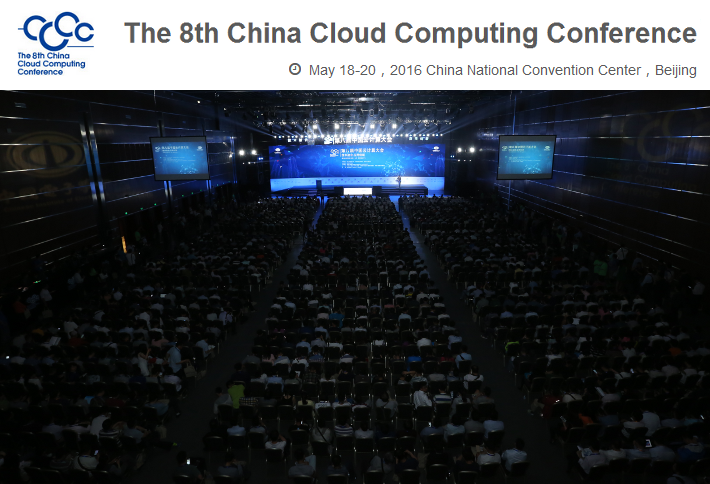 The 8th China Cloud Computing Conference (CCCC2016) was held from May 18th to May 20th, 2016 at Beijing China National Convention Center and attracted an audience of 5000. The WFEO Standing Technical Committee on Engineering for Innovative Technology (WFEO-CEIT) co-organized CCCC2016 with the Chinese Institute of Electronics (CIE).
With the goal of identifying and promoting suitable innovative technologies and the engineering of them for sustainable development, WFEO-CEIT has chosen Cloud computing as one of its focused areas, because cloud computing is working as a key ICT for sustainable development and for betterment of our daily life due to its ability in less consumption of power and minimized usage of resources.
By co-organizing the CCCC2016, WFEO-CEIT has built a platform for researchers and practitioners from all sectors, including government, industry, academia, research and finance to share technical developing trend and practical experience, to trace the technology innovation trend and promote innovation and industrial development of Cloud Computing and related fields, and to enhance the collaboration among multi-stakeholders. In addition, the Committee also worked on increasing the public recognition and influence of WFEO.
Vice Minister of the Ministry of Industry and Information Technology, President Elect of International Federation for Information Processing (IFIP) attended the Opening Ceremony in the morning of May 18th, 2016 and gave the opening speeches. Following the Opening Ceremony, CCCC2016 is composed of four plenary sessions and about 30 parallel sessions. All the plenary session are organized under the subthemes that are VISION, PRACTICE, INNOVATION, and FRONTIER. Chairman of WFEO-CEIT, Prof. Gong Ke chaired the first plenary session following the opening ceremony.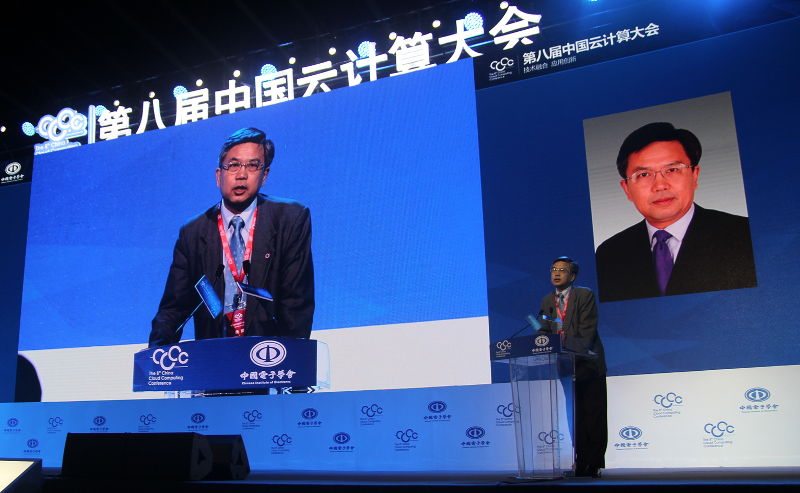 Xie Shaofeng, director of department of software and service in the Ministry of Industry and Information Technology (MIIT); Mei Hong, Academician of Chinese Academy of Sciences; Bill Franks, experts on big data and author of books on big data; Wu Xiangdong, general manager of cloud company of China Telecom; Jiao Gang, general manager of cloud company of China Unicom; Sun Shaoling, CTO of China mobile Suzhou R&D center; Ralph Haupter, CEO of MicroSoft Great China Region; Li Deyi, Academician of Chinese Academy of Engineering; and Viktor Mayer-Schönberger, Big Data expert, Author of the best seller books on big data, including the Big Data Age, gave presentations from policies for promoting cloud computing, cloud developing trend, big data and Internet of Things, cloud in telecom operators to data defined software and how big data enable economy growth.
Dr. LI Bohu, the academician of Chinese Academy of Engineering, and Mr. Forrest LIN, deputy Secretary General of CIE and Secretary General of WFEO-CEIT chaired the rest plenary sessions respectively.
Under the overarching theme of "Technology Fusion, Application Innovation", esteemed speakers, including 9 academicians and more than 200 experts and professionals gave their speeches in the plenary sessions and parallel sessions. More than 5,000 audiences attended the event during three days.