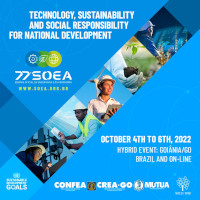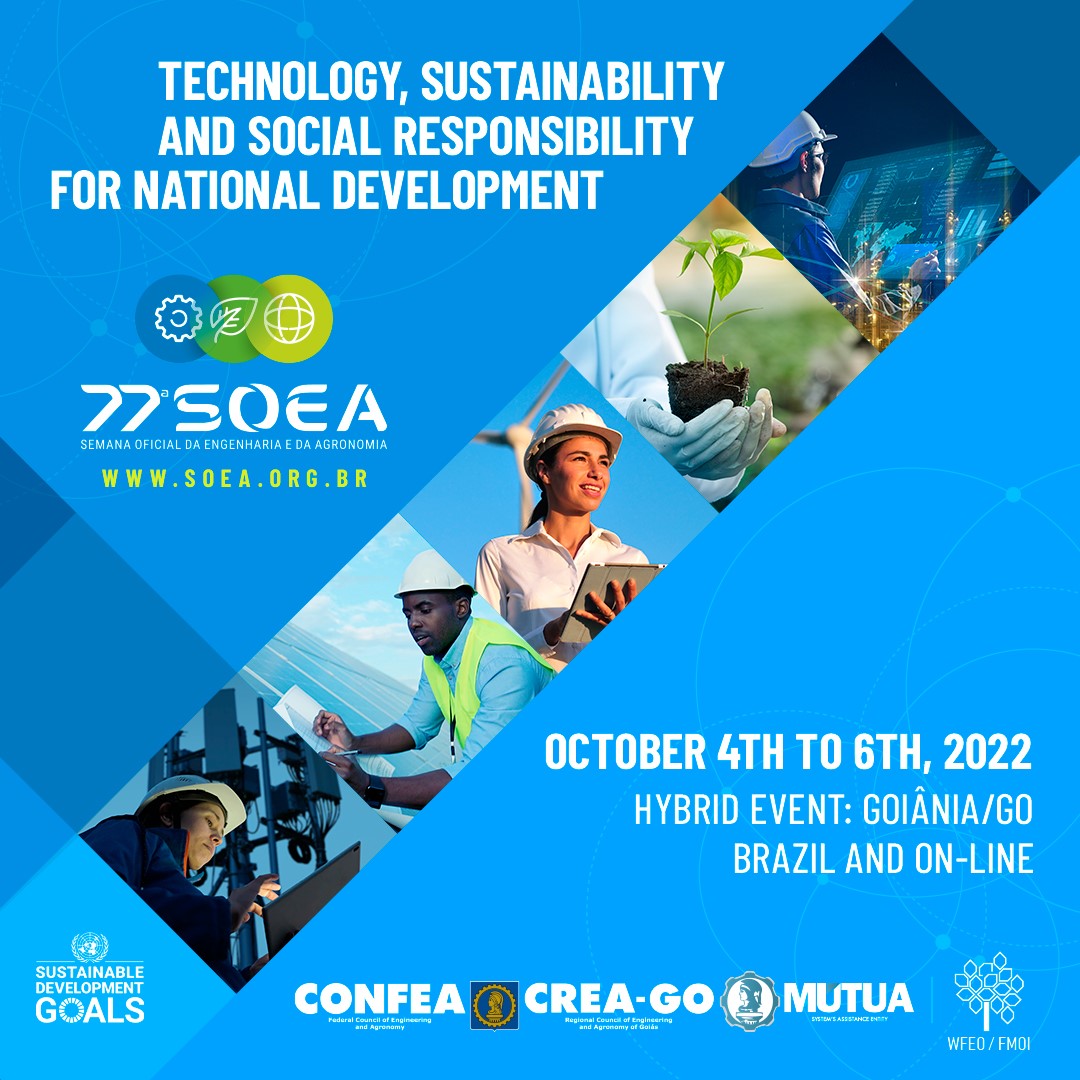 The 77th Engineering and Agronomy Official Week – 77ª Semana Oficial de Engenharia e Agronomia – was held in a hybrid format in Goiânia, Brazil and through a digital platform from 4 to 6 October 2022.
The theme was "Technology, Sustainability and Social Responsibility for National Development".
The Official Week of Engineering and Agronomy – SOEA is the biggest national event in the technological area, held since 1940. The WFEO Member for Brazil, the Conselho Federal de Engenharia e Agronomia / Conselho Regional de Engenharia e Agronomia (CONFEA/CREA) System, in partnership with Mútua (Caixa de Assistência dos Profissionais dos Creas), has promoted the event that brought together thousands of participants from the four corners of the country, who debated topics directly related to Brazilian development and infrastructure.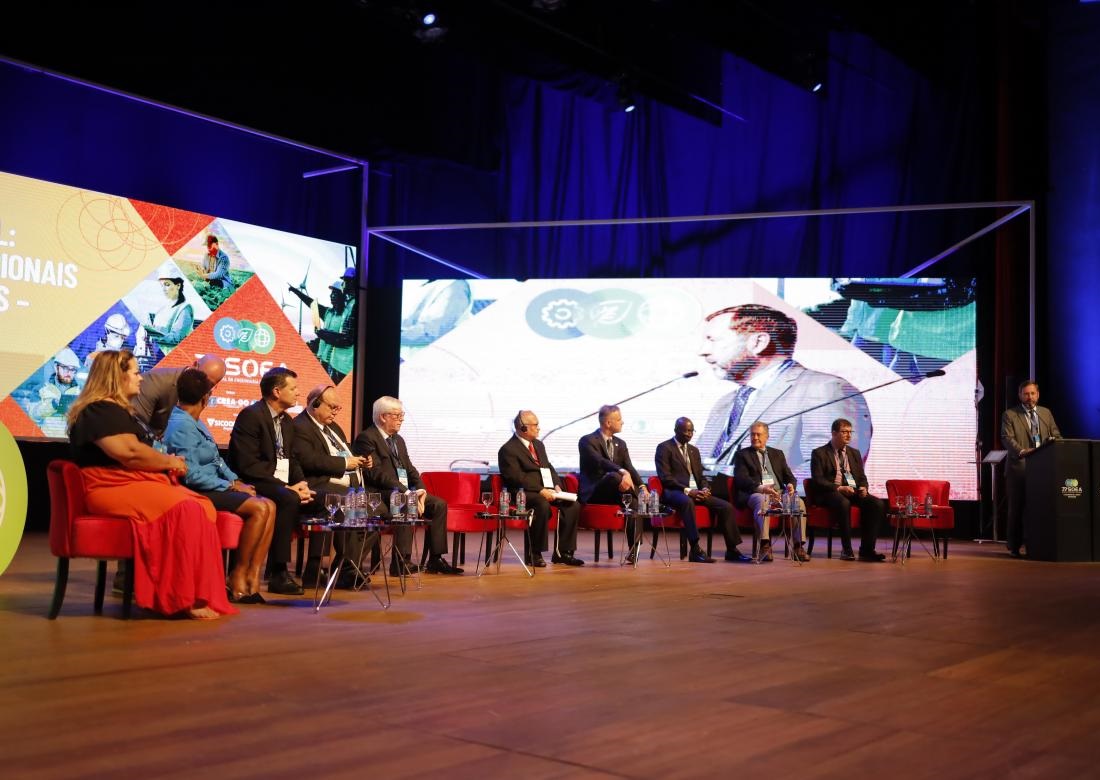 Right: CONFEA President Eng. Joel Krüger speaking at the event.

Recognized for their importance in contributing to the evolution of the national technological area, once again engineering, agronomy and geosciences were committed to debating and proposing the best solutions for the future of Brazil.
The event report in CONFEA website (in Portuguese) is available in this page.
Among the many speakers, the following people took the floor:
Joel Kruger, President of Conselho Federal de Engenharia e Agronomia (CONFEA)
José Vieira, WFEO President
Fernando Santos, President of the Ordem dos Engenheiros de Portugal,
Augusto Baltazar, Vice-President of the Ordem dos Engenheiros de Angola,
Carla Tavares Martins, Director of Ordem dos Engenheiros de Cabo Verde (OECV),
Salvador Landeros, President of Unión Panamericana de Asociaciones de Ingenieros (UPADI),
Olman Vargas Zeledón, former executive director of Colegio Federado de Ingenieros y de Arquitectos de Costa Rica (CFIA)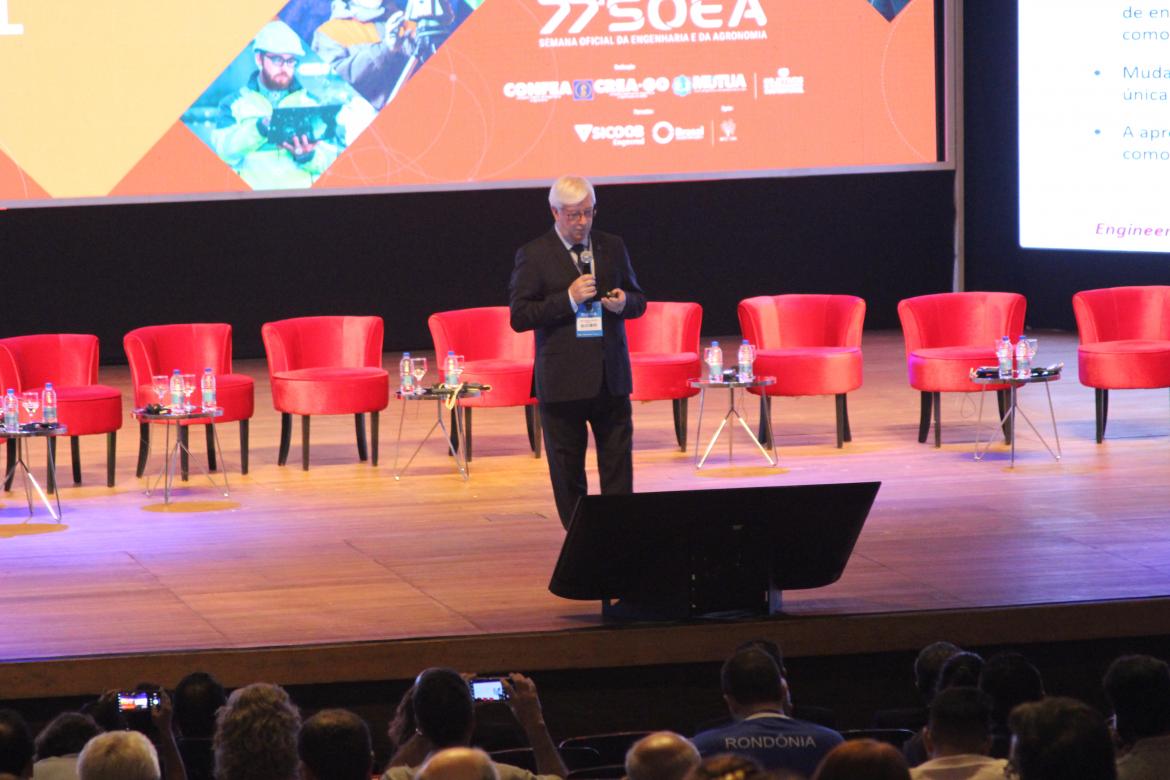 WFEO President Prof. Dr. José Vieira presenting the Professional Mobility panel.

WFEO President Prof. Dr. José Vieira presented the Professional Mobility panel. He spoke on the role of WFEO as a federation for global engineering, digitization and sustainability, globalization and engineers' skills, engineer mobility on a global scale and professional qualification. He also presented UNESCO's 2021 Engineering Report, the WFEO Engineering 2030 plan and showed the SDGs that are closest to engineering work and on which the entity is focusing its work: #4 Quality education; #5 Gender equality; #6 Drinking water and sanitation; #9 Industry, innovation and infrastructure; #11 Sustainable Cities and Communities; #13 Climate Action; #16 Peace, justice and effective institutions; and #17 Partnerships and means of implementation.
He concluded on the skills required of engineers in this era of globalization, including leadership, communication and engagement with social, political and ethical issues for sustainability.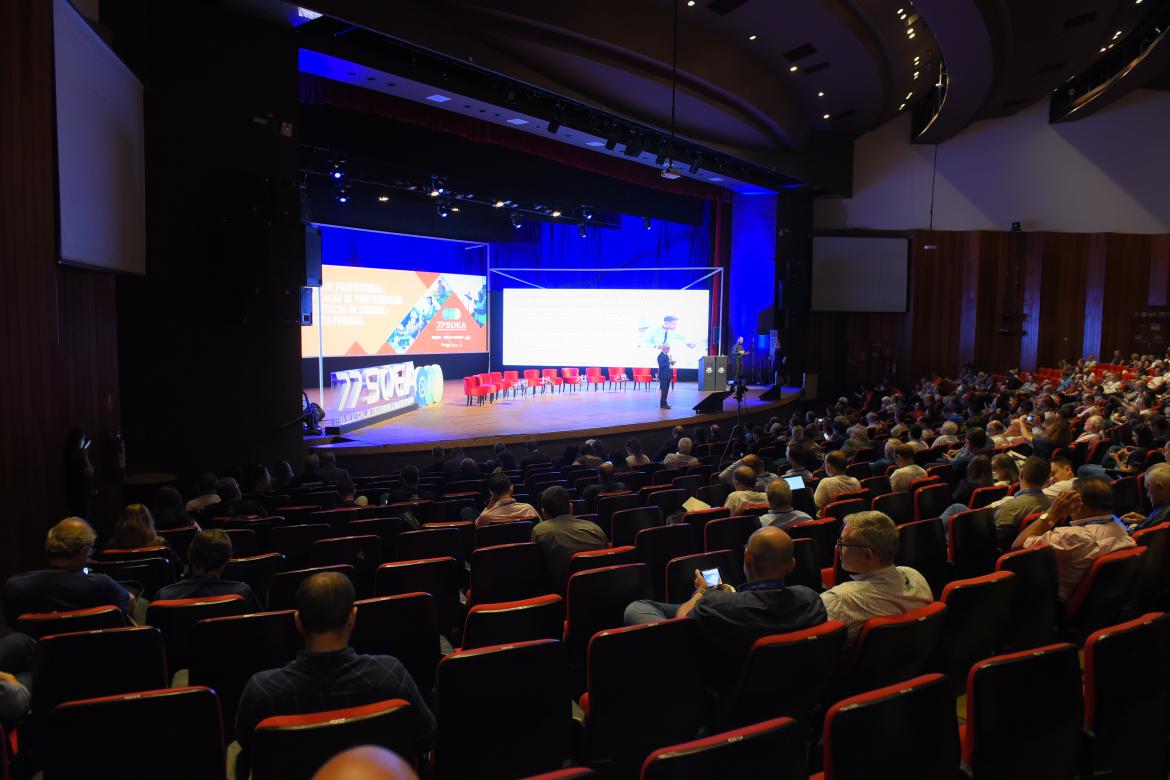 For more information:
The event report in CONFEA website (in Portuguese)