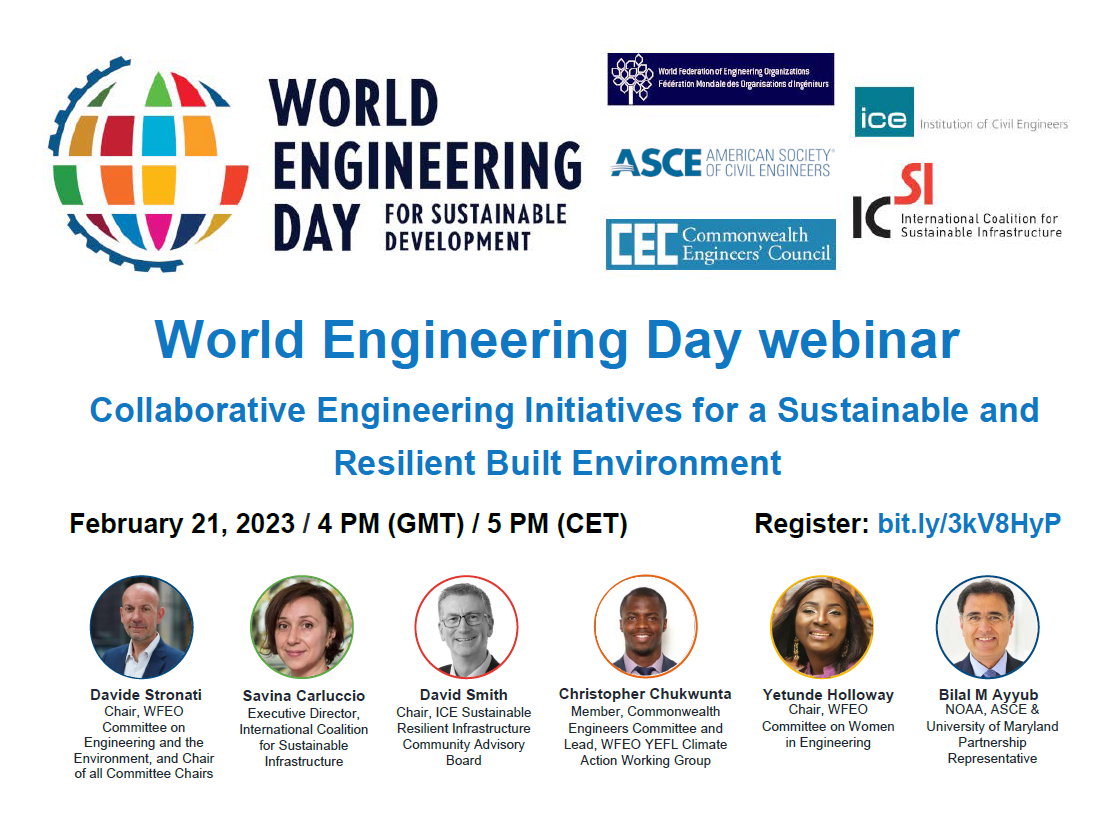 WFEO, the International Coalition for Sustainable Infrastructure (ICSI), the Commonwealth Engineers' Council (CEC), the American Society of Civil Engineers (ASCE) and the Institution of Civil Engineers (ICE) organized the webinar "Collaborative Engineering Initiatives for a Sustainable and Resilient Built Environment" on 21 February 2023, in celebration of the World Engineering Day.
This event highlighted and celebrate some recent collaborative efforts of the host organisations, which aim to advance the sustainability agenda. A highlight of this event was a presentation on ICSI and ICE's upcoming report: The Sendai Framework for Disaster Risk Reduction 2015-2030: Reflections and insights from the Global Engineering Community.
The recording of the webinar is available in this page.
Introduction:
Panelists: