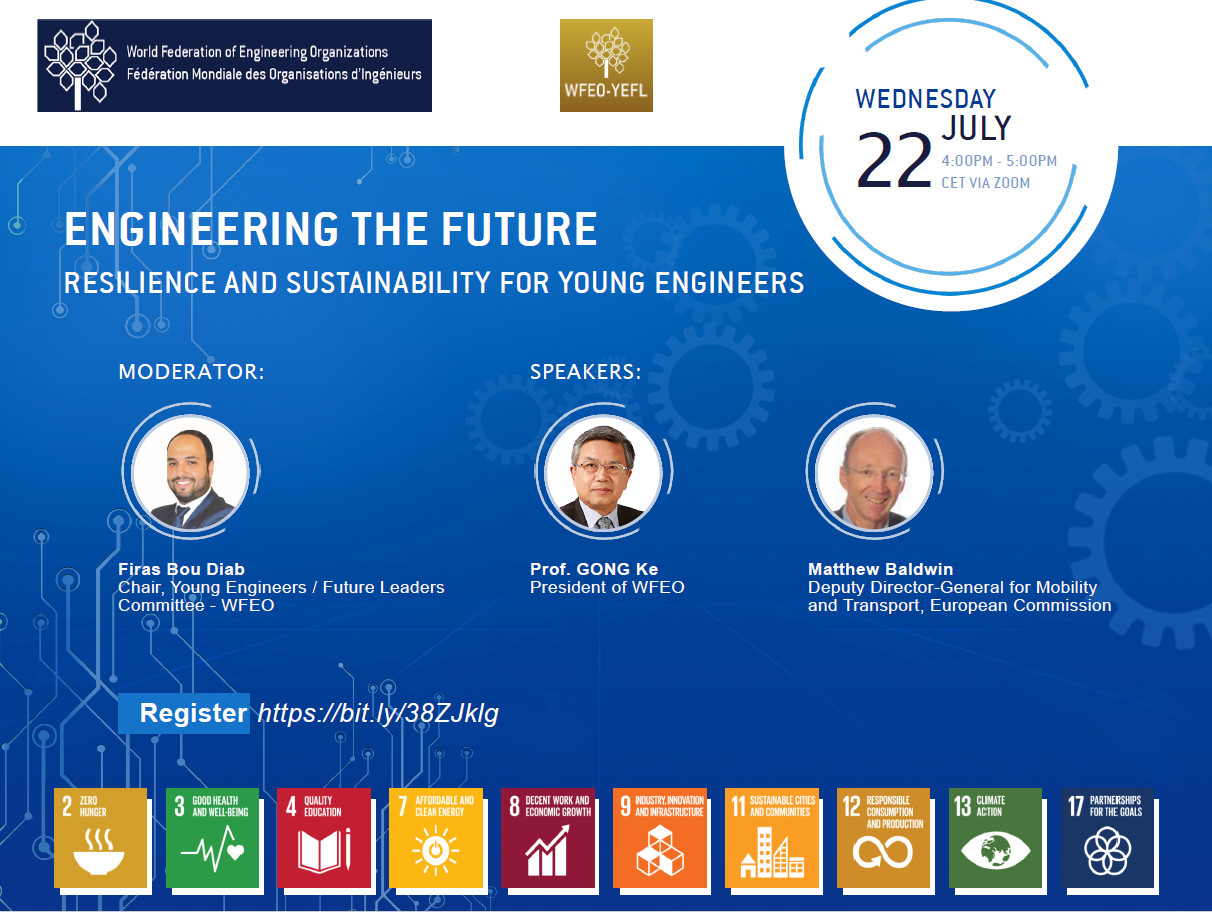 The WFEO Committee on Young Engineers / Future Leaders organised the first webinar of its serie Engineering the Future #1 Resilience and Sustainability for Young Engineers on 22 July 2020.
This webinar explored the various aspects of engineering and the indispensable role it has in resilient and sustainable societies. The COVID-19 pandemic has exposed inequalities and vulnerabilities across social, economic, and environmental spheres. Ensuring a rapid recovery, while laying down the foundation for more resilient systems is a precondition to achieving the 2030 Agenda, including the Sustainable Development Goals.
These series of webinars seek to highlight the role of engineering design and systems-based approaches in risks identification, mitigation, and reduction, as well as recovery. It highlighted the key challenges to address and opportunities for better engineering systems across multiple sectors and the role of new technologies and innovative engineering for resilience and sustainability across various sectors.
These sessions also discussed how different levers – technology, finance, governance, collective action – can promote a shift towards more sustainable social, economic, and environmental systems.
In times of uncertainty, but with a clear compass towards social and environmental targets outlined in the SDGs, the systems that surround us need to better absorb future shocks and chart a transformative path to achieve a sustainable, inclusive future.
The recording is available by clicking on the below image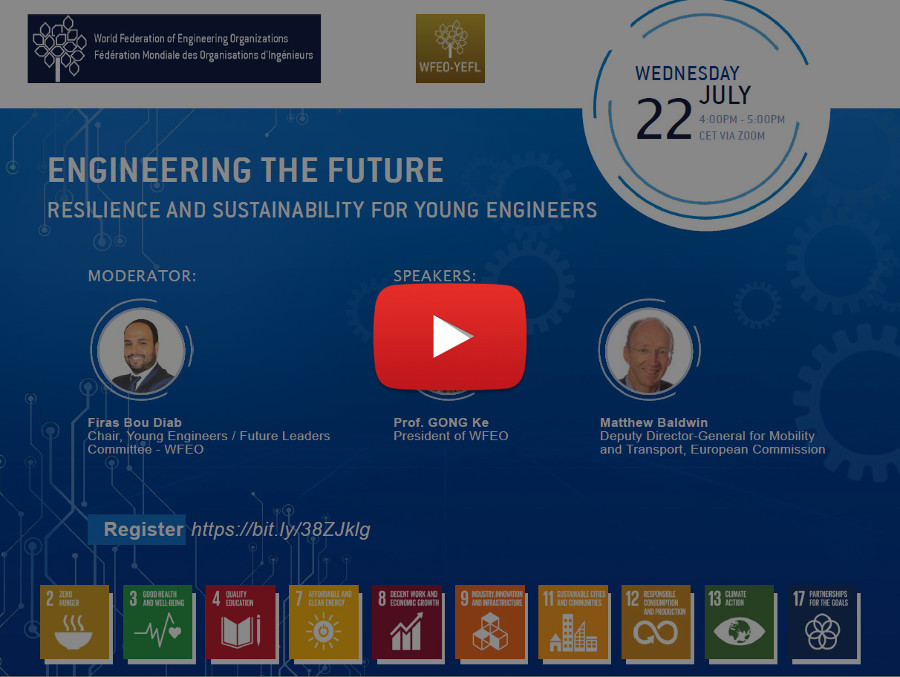 Moderator: Firas Bou Diab, Chair, WFEO Committee on Young Engineers / Future Leaders
Speakers:
Prof. Gong Ke, President, World Federation of Engineering Organizations – Topic: Responsibility of Young Engineers in achieving the SDGs
Matthew Baldwin, Deputy Director-General for Mobility and Transport, European Commission – Topic: Engineering for sustainable and safe roads
For more information:
Video recording of the WFEO-YEFL Webinar 'Engineering the Future' #1 Resilience and Sustainability for Young Engineers
WFEO-YEFL Webinar "Engineering the Future" #2 Climate Action
WFEO Committee on Young Engineers / Future Leaders website