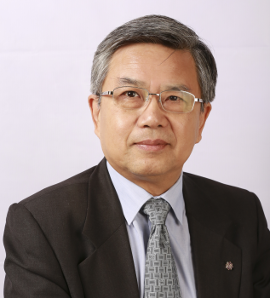 Prof. Dr. GONG Ke was born in 1955 in Beijing, China. After obtaining his Bachelor's Degree in Engineering from Beijing Institute of Technology, he studied further in Technical University of Graz (Austria), where he worked on radio wave propagation in satellite links and obtained his Doctor Degree of Technological Science in 1986.
From 1987 to 2006, he worked in Tsinghua University, Beijing, as a full professor in Electronic Engineering (1994), Head of the Department of Electronic Engineering (1997-1999), Director of the State Key Laboratory of Microwave and Digital Communication at Tsinghua University (1997-2004), Vice President (R&D) of Tsinghua University (1999-2006), Director of Chinese National Research Center for Information Science and Technology at Tsinghua University (2004-2006). He served as the President of Tianjin University from 2006 to 2011. He carried on as the President of Nankai University in 2011 and stepped down in 2018.
Read more...


Prof. Dr. GONG Ke has been working in the field of telecommunication and electronic engineering. He has led many projects of Chinese high-tech research and development programs, for terrestrial and satellite wireless communication. He has led the development of the Chinese technical standard of digital TV transmission, the first Chinese micro-satellite, the rural radio communication system, etc, and won numbers of rewards including the National Award for Technical Invention. He is author/co-author of more than 100 technical papers.

Prof. Dr. GONG Ke is now the Chairman of the Academic Committee of Nankai University, the Executive Director of the Chinese Institute for New Generation Artificial Intelligence Development Strategies. He is also an Honorary Member of the National Committee of China Association for Science and Technology (CAST), the Vice President of the Chinese Institute of Electronics (CIE), and member of advisory committee of Chinese Ministry of Industry and Information Technology and the National Committee of Standardization.

Prof. GONG has become member of the executive council of WFEO since 2009. He has chaired the Committee on Information and Communication (CIC) from 2009-2015, the Committee on Engineering for Innovative Technologies (CEIT) from 2016 to 2017. He was elected as president of WFEO at the Federation's General Assembly in Rome on 1st December 2017 and has started his term at the General Assembly in Melbourne in November 2019.

From 2013 to 2017, he was appointed by Ban Ki-moon to the Scientific Advisory Board of the Secretary-General of the United Nations.

Prof. Gong Ke activity
WFEO Past Presidents
| NAME | COUNTRY | YEARS |
| --- | --- | --- |
| Eric CHOISY | Switzerland | 1968-1974 |
| Sadok BEN JEMAA | Tunisia | 1975-1987 |
| A.Y ISHLINSKY | Russia | 1987-1991 |
| William J CARROLL | USA | 1991-1995 |
| Conrado BAUER | Argentina | 1995-1999 |
| José MEDEM | Spain | 1999-2003 |
| Dato Lee Yee CHEONG | Malaysia | 2003-2005 |
| Kamel AYADI | Tunisia | 2005-2007 |
| Barry GREAR | Australia | 2007-2009 |
| Maria PRIETO LAFFARGUE | Spain | 2009-2011 |
| Adel AL KHARAFI | Kuwait | 2011-2013 |
| Marwan ABDELHAMID | Palestine | 2013-2015 |
| Jorge SPITALNIK | Brazil | 2015-2017 |
| Marlene KANGA | Australia | 2017-2019 |
WFEO President Elect
| NAME | COUNTRY |
| --- | --- |
| Jose Manuel VIEIRA | Portugal |