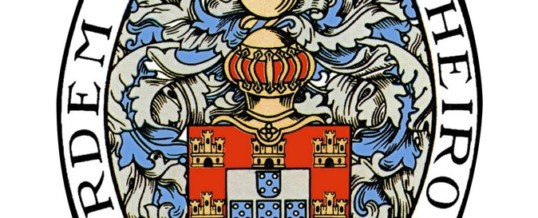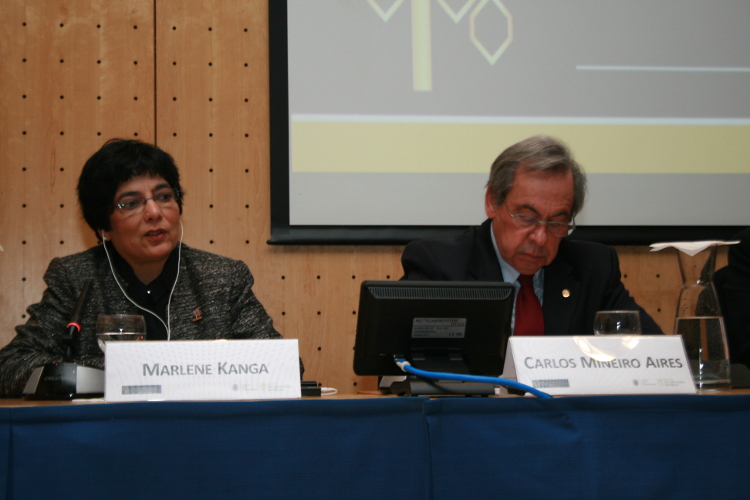 Dr Marlene Kanga and Ordem dos Engenheiros President Carlos Mineiro Aires during the symposium

The WFEO National member of Portugal, Ordem dos Engenheiros (OdE), celebrated the WFEO 50th Anniversary with a Symposium on "The Portuguese Engineer in the world context", in Lisbon, Portugal, the 26th February 2018.
The forum guest of honour was WFEO President Dr. Marlene Kanga. The Symposium consisted of presentations from leading engineers including Carlos Mineiro Aires, President (Bastonario), OdE Portugal, Fernando de Almeida Santos, Vice-president OdE Portugal who spoke about OdE activities internationally, Prof. José Vieira, President of FEANI and a Past President of OdE, expert speakers from Spain and Portugal.
2018 has been declared the year of Climate Change by OdE and many of the speakers reflected on the engineering efforts being made to mitigate the impacts of climate change.
The social event that followed was attended by Pedro Marques, the Minister for Infrastructure, a recognition of the importance of engineers and engineering in Portugal.

Ordem dos Engenheiros (OdE) website

FEANI website