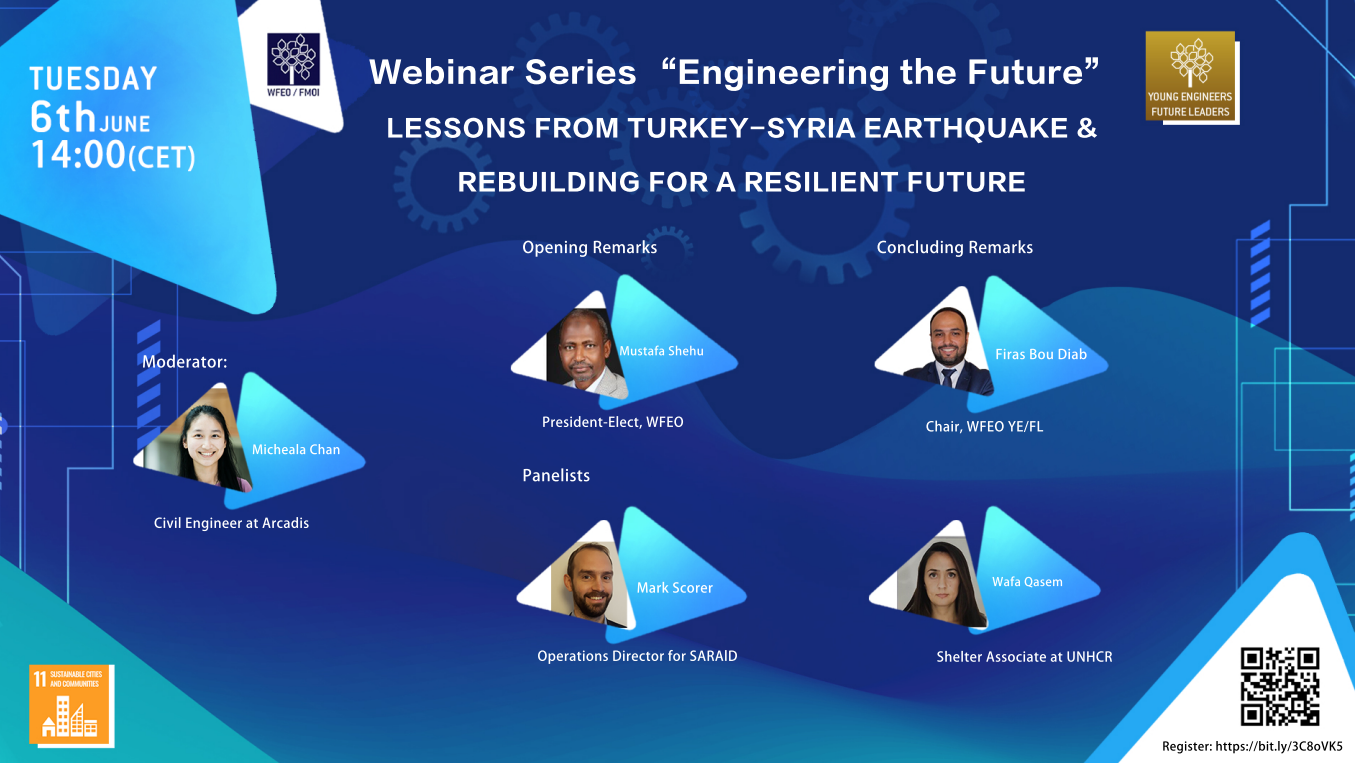 The WFEO Committee on Young Engineers / Future Leaders organized the webinar "Lessons From Turkey-Syria Earthquake & Rebuilding For A Resilient Future" on 6 June 2023.
The video recording is available in this page.
On February 6, 2023, at 4:17 a.m. local time, a 7.8 magnitude earthquake rocked southeast Turkey, and the Syrian region nearby. After ...
Continue Reading →