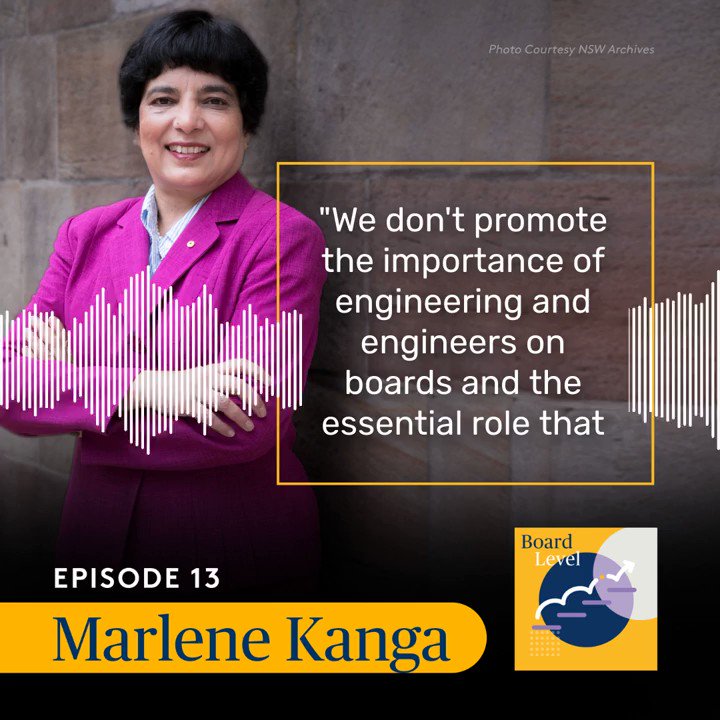 In Board Level, the Australian Institute of Company Directors (AICD) podcast 'Women in Focus', award-winning journalist Catherine Fox speaks to leading female directors about their journey to the boardroom and the 'one thing they wish they'd known'.
Through a launching each week in October and November 2020, guests share their pathway to becoming a director, key influences, roles models and lessons learned along the way – including the one piece of advice they wished they had known before embarking on a leadership career.
In episode 13, Catherine interviews Dr Marlene Kanga, WFEO President 2017-2019, on the role of women especially engineers on company boards.
Dr Marlene Kanga on lifting STEM expertise across the board
Courtesy of Australian Institute of Company Directors (AICD)

For more information: