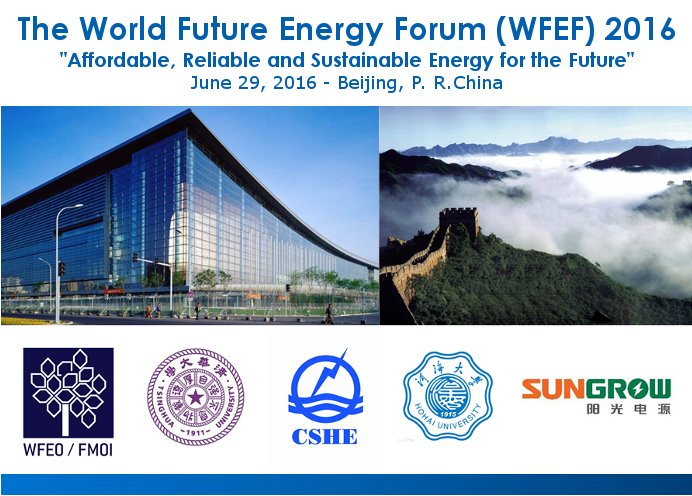 The World Future Energy Forum (WFEF) 2016 was convened by WFEO Committee on Energy in collaboration with Energy Internet Research Institute (EIRI), Tsinghua University on June 29, 2016 in Beijing, China, at the national conventional center. This event was co-organized by Chinese Society for Hydropower engineering (CSHE) and Hohai University, supported by Sungrow Power Supply Co., Ltd.
Energy and development are important topics for all the human-beings around the world. In 2015 the United Nations issued 17 Sustainable Development Goals (SDG17), in which the No. 7 is related to energy: "Ensure access to affordable, reliable, sustainable and modern energy for all". With this goal as the central topic, the WFEF 2016 aims to ensure the availability of future energy, and provide a platform for leaders and experts from various regions around the globe to share their opinions and solutions about energy issues.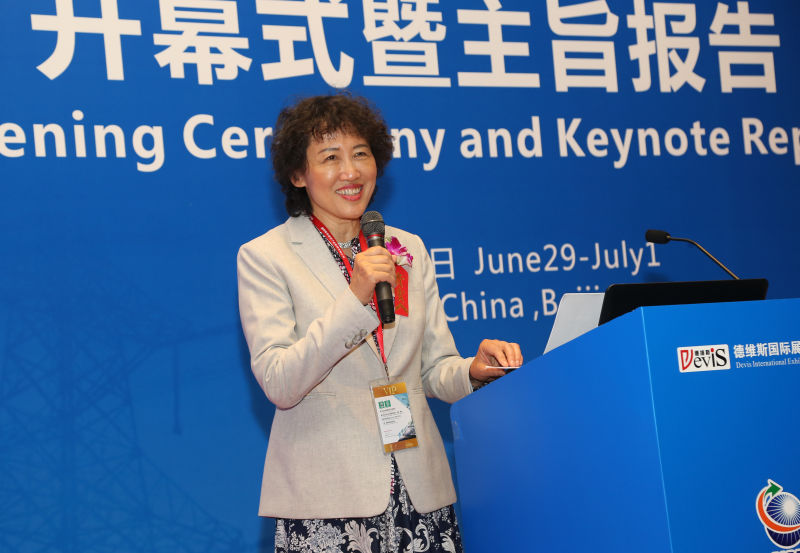 Prof. Ruomei Li
This forum invited famous experts from China and from around the world to analyze problems and propose solutions in terms of technology, environment, society and economy. This forum is chaired by Prof. Ruomei Li from China Society for Electrical Engineering (CSEE) National member of WFEO Executive Council and Vice Chair of WFEO Committee on Energy.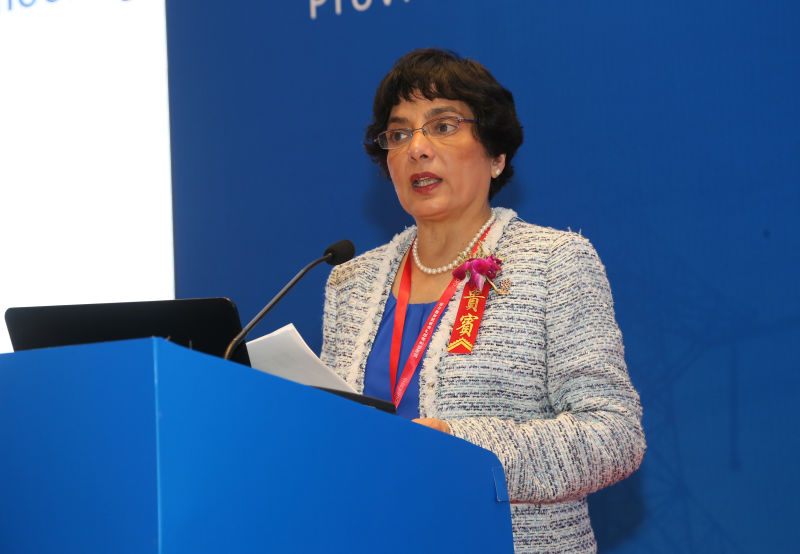 Dr. Marlene Kanga
The distinguished guests include WFEO President Elect Ms. Marlene Kanga, Prof. Daniel Favrat from the Ecole Polytechnique Fédérale de Lausanne (EPFL) and Vice Chair of WFEO Committee on Energy, photovoltaic expert and Chair of WFEO Committee on Information and Communication Mr. Satyanarayansinh Rathore from India, and Chinese Academy of Engineering (CAE) and Chinese Academy of Sciences (CAS) academicians Mr. Xiao-Xin Zhou, Yi Jiang and Wei-Jiang Chen and other experts from China.
This forum was mainly focused on :
renewable and clean energy,
future energy prospects,
energy efficiency,
energy supply for rural and impoverished areas,
energy storage,
energy strategy and policy,
impact of energy development on environment,
smart energy and smart grids,
energy internet.
This forum also paid special attention to technologies contributing to sustainable development and energy cooperation strategies, and energy situation of developing countries (with China as the example).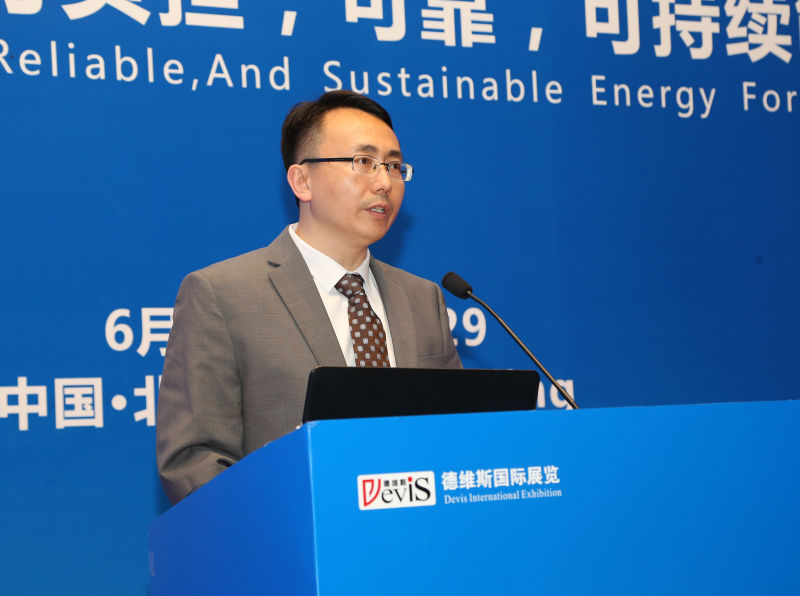 Prof. Gao Feng from Tsinghua University
WFEO President Elect Ms. Marlene Kanga, Director of EIRI, Tsinghua University, Mr Feng Gao and Mr. Bo-Ting Zhang, deputy Secretary General of CSHE made their introductory speeches.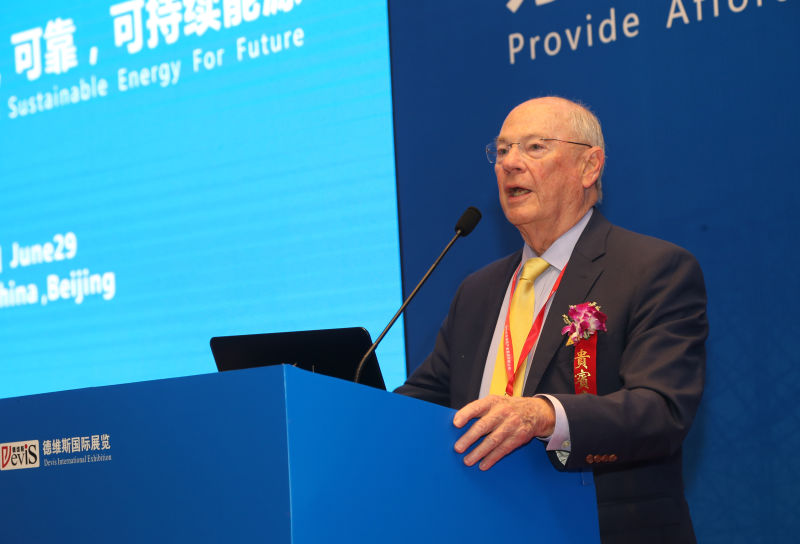 Mr. Reginald Vachon
The first section of presentations was chaired by Mr. Reginald Vachon. The first presentation was done by Mr. Martin Manuhwa from Zimbabwe, president of the Federation of Southern African Engineering Organizations and Chair of the WFEO Committee on Anti Corruption. His presentation topic was

"Achieving Sustainable Energy Delivery in Developing Countries-Energy Security and Climate Stewardship Roadmap for Zimbabwe". He highlighted the facts that international and local funding must be mobilized to develop green energy, and that financial deals must be coupled with Technology Transfer, Research Engineering, Design & Development through Multi-sector Private Public Partnerships (PPPs).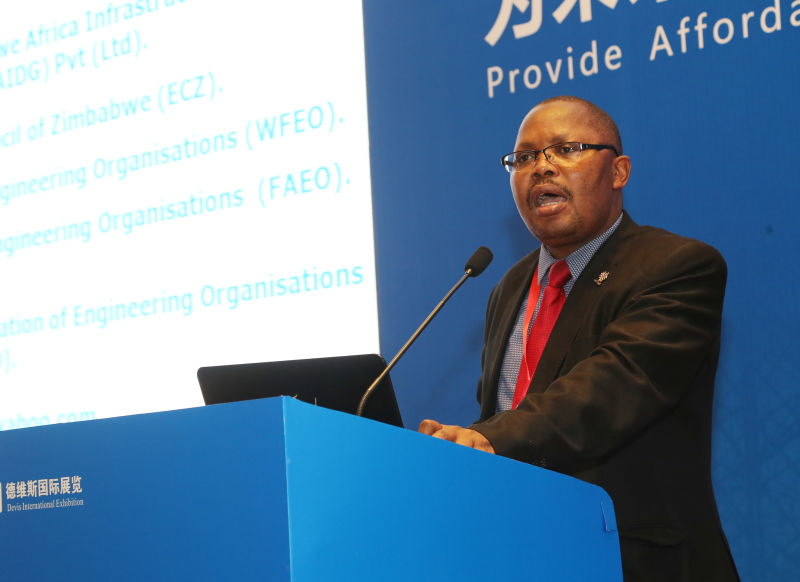 Mr. Martin Manuhwa
Next speech was done by Prof. Daniel Favrat from EPFL, Switzerland, on

"Advanced integrated systems and design methods for improved energy efficiency", he analyzed the design and operation issues of the advanced energy system in terms of theoretical and practical aspects, considering that key energy saving approaches includes better indicators (energy efficiency), better design methods and technologies: heat pumps, fuel cells, co- and tri-generation, and better integration between electric and gas grids with storage.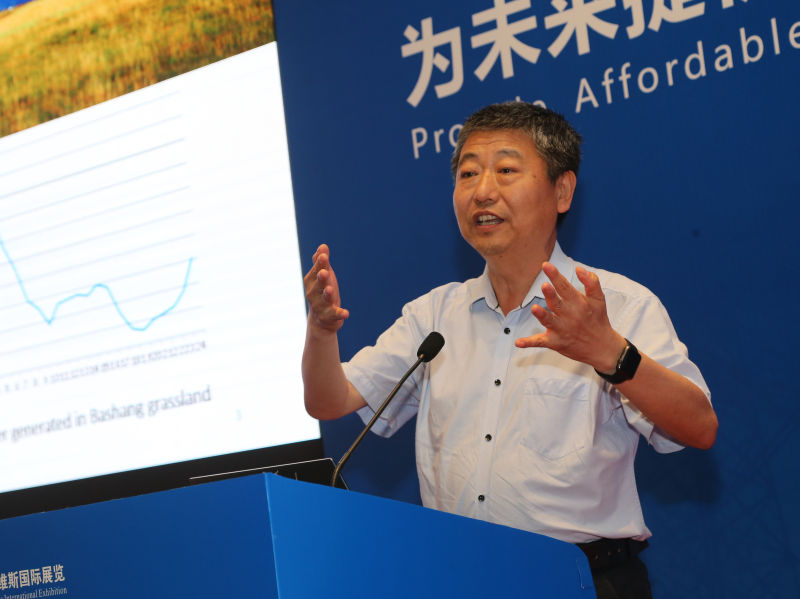 Prof. Yi Jiang from Hohai University
Then CAE academician Prof. Yi Jiang from Tsinghua University made his presentation on "the construction of ecological urban and rural energy system", and introduced combined heat and power generation, consumption of new energy, and also presented how to construct an energy-saving system based on the typical conditions in rural areas, giving the audience an inspiring lesson.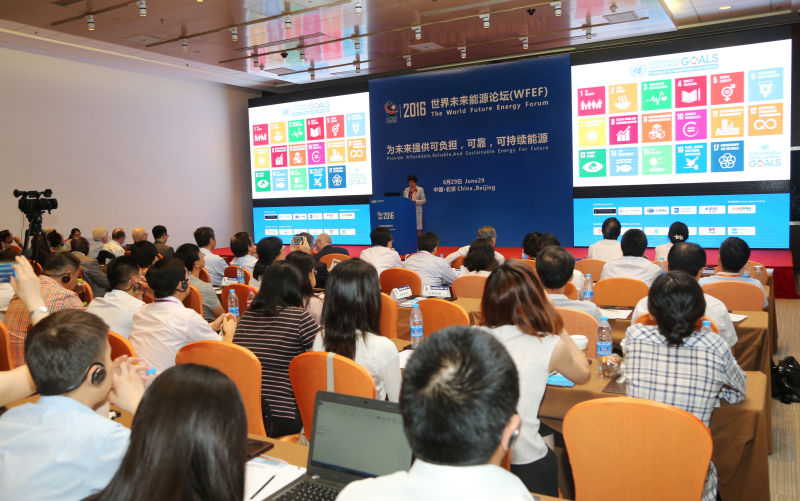 The famous economist Mr. Yu-Shi Mao spoke about "the social, economic, and technological condition for exploring renewable energy in developing countries", analyzing the factors influencing the development of renewable energies from the perspective of sociology and economy.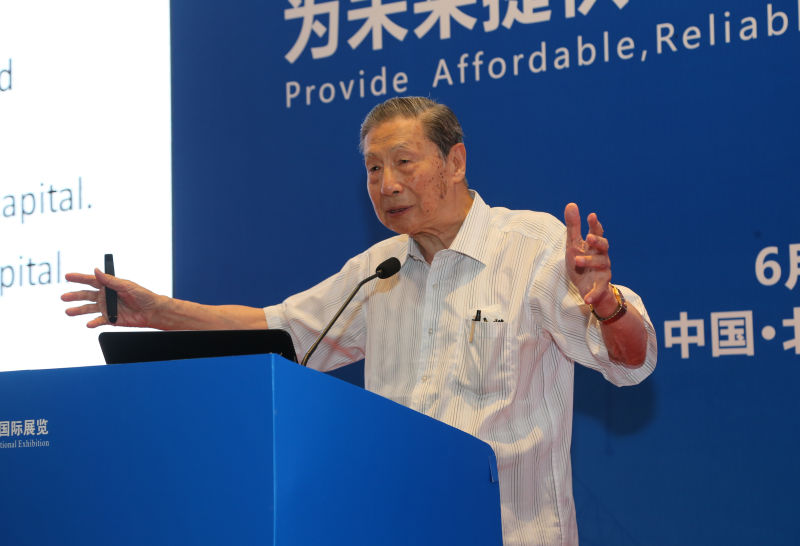 Mr. Yu-Shi Mao
Then our guest from India, Mr. Satyanarayansinh Rathore made his presentation titled

"Canal top solar power plant: an innovative initiative", he introduced the technology used in such plants and the situation of these engineering projects, and the achieved economic, social and environmental benefits of this project. This innovative technology for sustainable development is an initiative from the Government of Gujarat, India.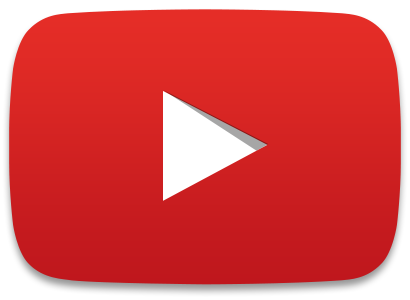 Canal top solar power plant video presentation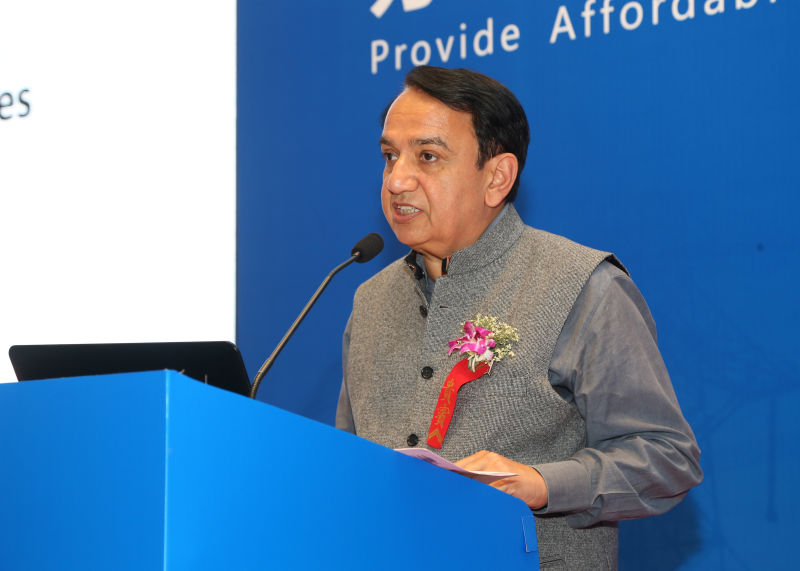 Mr. Satyanarayansinh Rathore
Next speech was done by Prof. Carsten Ahrens from Jade University, Oldenburg, Germany, on

"Germany's Energy Transition Swarm energy – An Approach for (digitally) Distributed Electricity". He introduced the development condition of renewable energy in Germany, and the experience of promoting the development and use of distributed energy via IT enhanced smart grid technologies.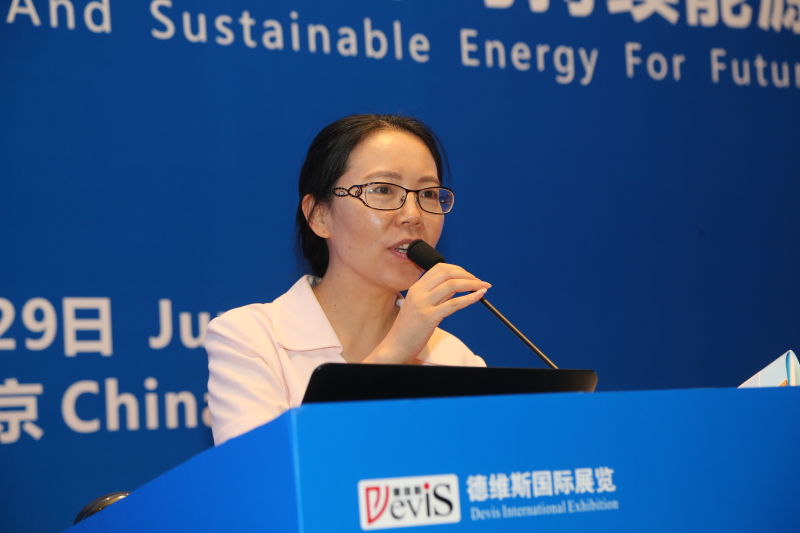 Prof. Chen Xingying from Hohai University
Presentation section 2 was hosted by president Xing-Xing Chen from Hohai University. The first presentation

"Energy Situation in Africa – Opportunities and Challenge" was done by Mr. Mustafa B. Shehu from Nigeria: it mainly concerned the energy status in Africa, energy potential, and problems encountered in technological, financial and law aspects. He pointed out that Africa should make better use of energy projects from various organizations, including UN, WEC.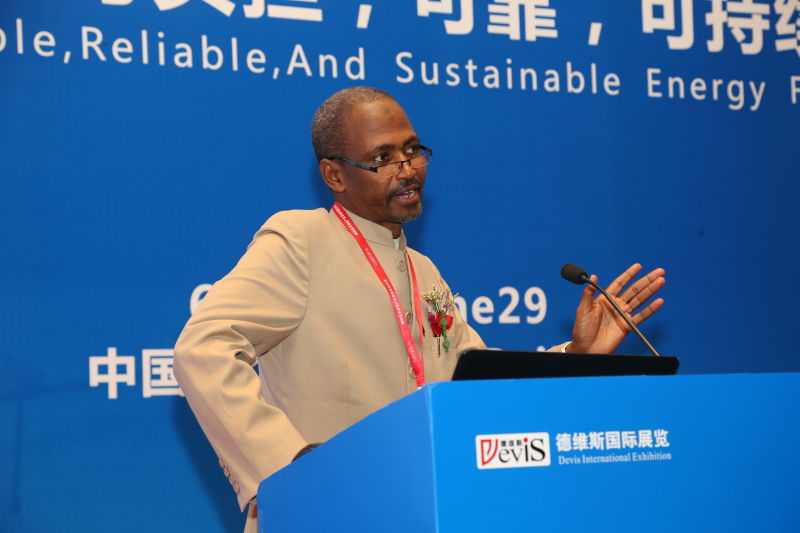 Mr. Mustafa B. Shehu
The next presentation was done by Prof. Hong-Bin Sun; he mainly introduced the concept of Energy Internet and the prospects.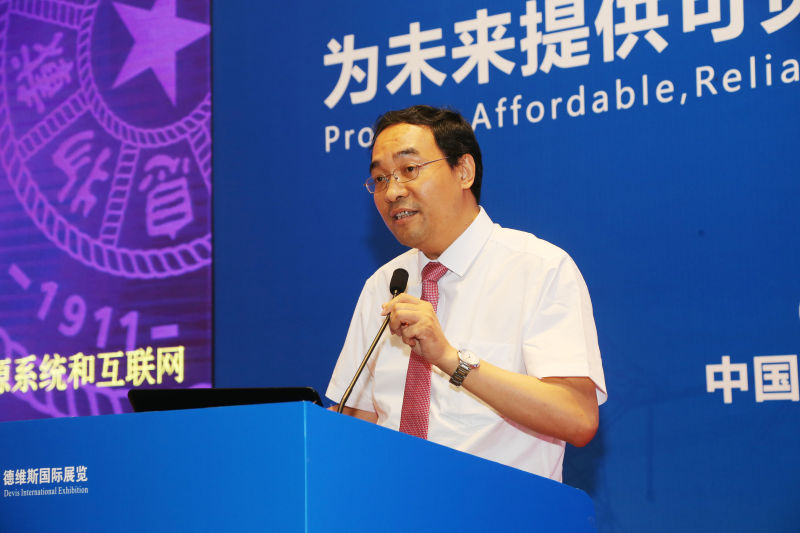 Prof. Hong-Bin Sun from Tsinghua University
Dr. Peter Greenwood from Australia made a speech on

"Nuclear power what can we learn from Australia ?", and introduced the opinion of Australia on nuclear issues. He stressed the fact that nuclear energy is a practical solution for achieving green energy and that nuclear power, as a low-carbon energy source like renewable technologies, may be required as part of a lower-carbon electricity system.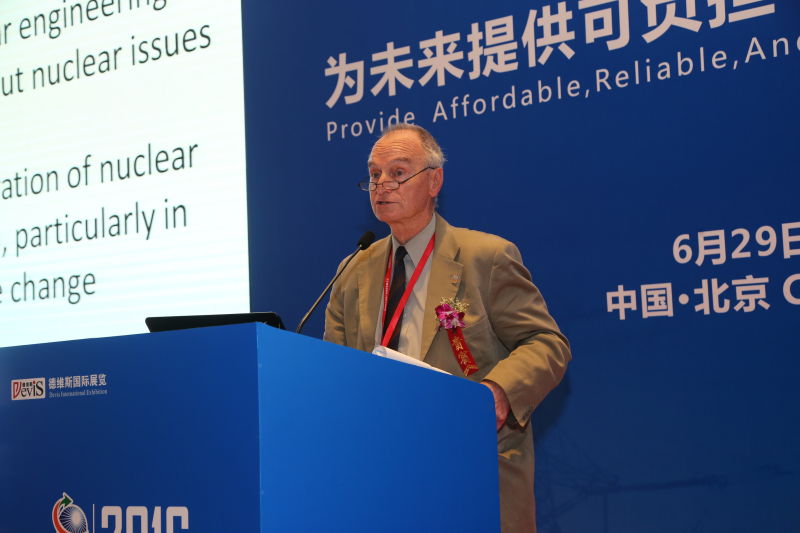 Dr. Peter Greenwood
The last speech was carried out by materials scientist Prof. Lu Qi from Peking University, on "Energy storage with li-ion batteries, constructing the future of household photovoltaic power generation and energy consumption".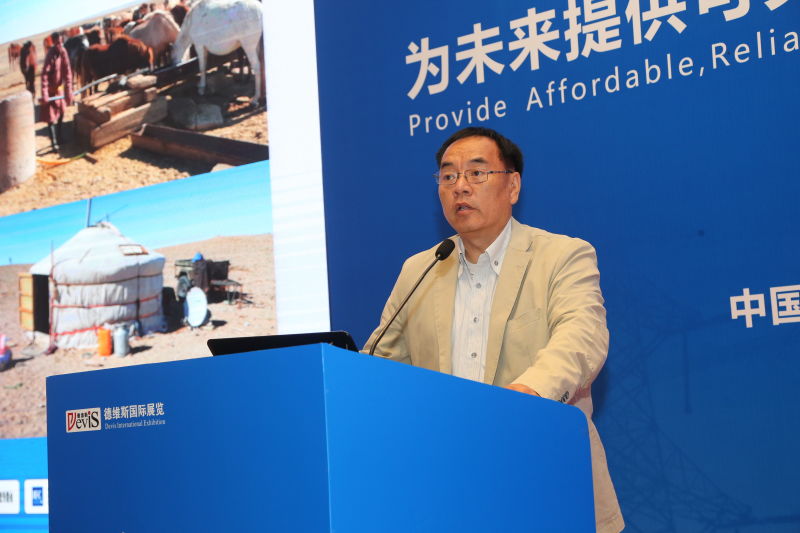 Prof. Lu Qi from Peking University
He introduced the mini power plant consisting of photovoltaic devices and high performance Li-ion batteries, which can solve a lot of practical problems for herdsmen and peasants on grasslands. The battery pack in the system can also be flexibly used for achieving even more diversified functionalities, and this presentation received very good response.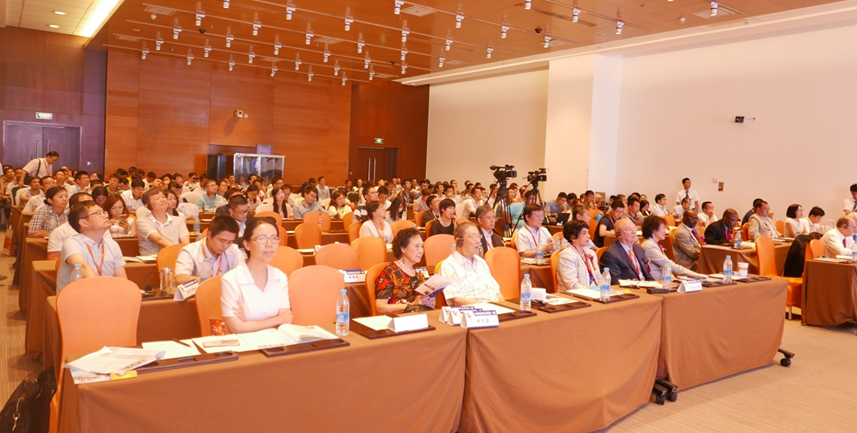 After presentations, WFEO President Elect Ms. Marlene Kanga made the concluding remarks. She believes that engineering can make a better world, not just for us, but also for our future generations. "Therefore we engineers are obliged to investigate green and renewable paths for future energy", and she also expressed her gratitude for those attending the forum.
Prof. Ruomei Li expressed her hopes that everyone present in the forum can benefit. WFEO is a non-profit organization, and she hopes that this forum will have good social impact.
Report by Prof. Ruomei Li.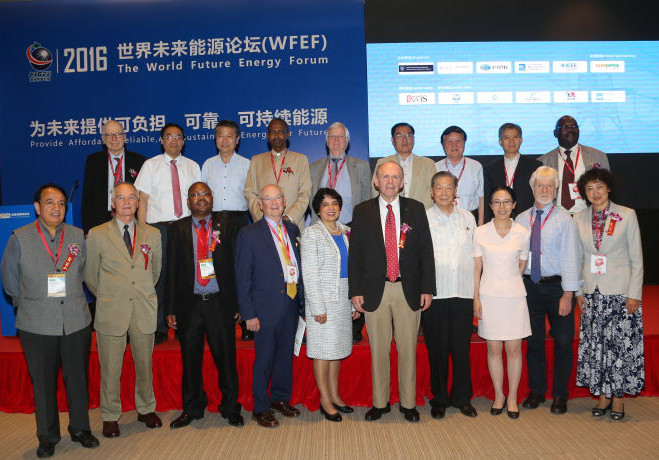 For more information:

World Future Energy Forum (WFEF) 2016 report by Marlene Kanga

"Achieving Sustainable Energy Delivery in Developing Countries-Energy Security and Climate Stewardship Roadmap for Zimbabwe" by Martin Manuwha

"Advanced integrated systems and design methods for improved energy efficiency" by Daniel Favrat

"Canal top solar power plant: an innovative initiative" by S S Rathore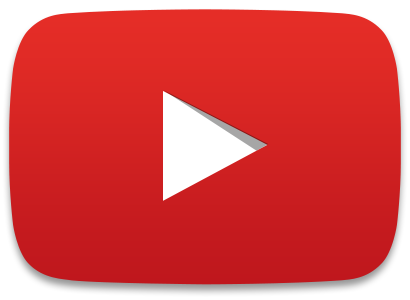 "Canal top solar power plant: an innovative initiative" video presentation

"Germany's Energy Transition Swarm energy – An Approach for (digitally) Distributed Electricity" by Carsten Ahrens

"Energy Situation in Africa – Opportunities and Challenge" by Mustafa Shehu

"Nuclear power what can we learn from Australia ?" by Peter Greenwood