The World Engineering Day for Sustainable Development, on 4th March 2022, was a great success. The celebration of the Day reached more than 56 million via social media channels, which, to our knowledge, has never been achieved before for an engineering event.
The theme of World Engineering Day 2022 was Build Back Wiser – Engineering the Future.
The report on the Day is available by clicking on the below image.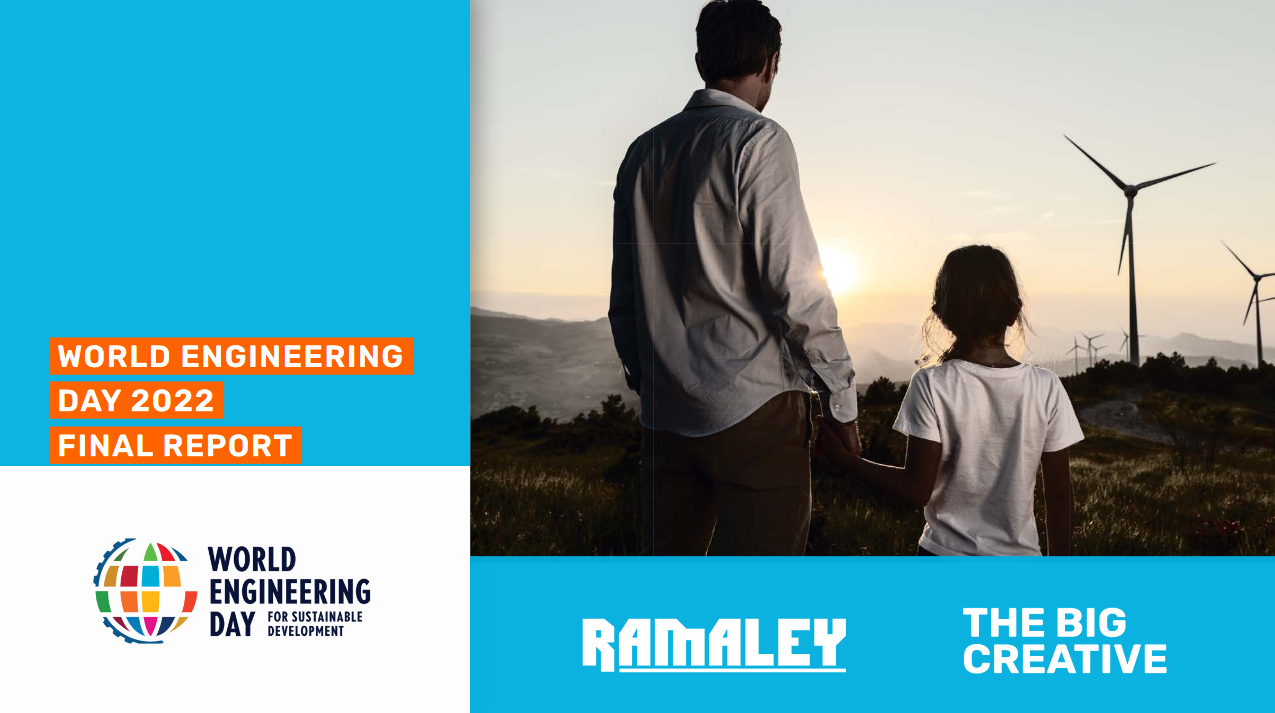 Two new international events were held – the 24 Hour-LIVE streaming of engineering from around the world and the global World Engineering Day Hackathon, a world first event, to engage young engineers and engineering students from every continent around the world.
The 24 Hours-LIVE event was hosted from eight hubs: Sydney Australia, Beijing China, Mumbai India, Kumasi Ghana, Paris France, London UK, Washington DC USA and San Jose Costa Rica. The event had more than 30,000 views, making this one of the largest international engineering events ever held. More than 80 percent of the views were by young people below the age of 35 and 30 percent of viewers were women.
After 24 hours we were over by just 5 minutes, having run nearly 200 videos and several live interviews. The entire 24 hour recording is on the website and can be viewed at https://worldengineeringday.net/ for the next 9 months until the transition to 2023, providing more opportunities for people to view the celebrations.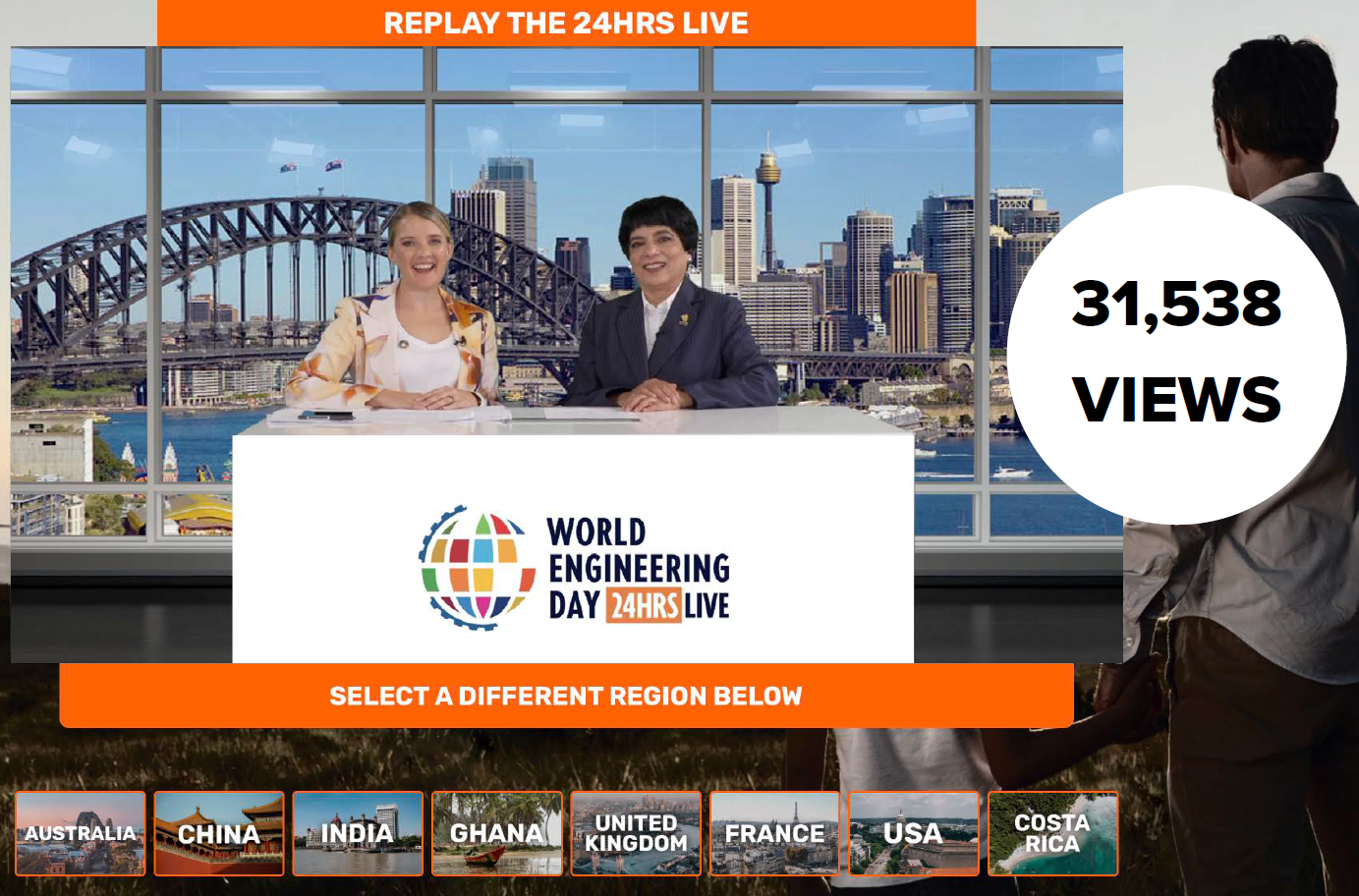 There were 135 registered events globally and the events are still ongoing during the month of March but we felt we needed to let you know how it went on 4th March. See: https://worldengineeringday.net/global_events/
The Hackathon attracted more than 1000 registered participants and eventually more than 125 teams submitted entries. The Winning Hackathon project was from an all-female team from the Philippines and involved the Challenge on Water. See: https://worldengineeringday.net/hackathon/.
The project was also reported by UNESCO. See: https://www.unesco.org/en/articles/all-girl-team-philippines-wins-sustainable-engineering-hackathon-unescos-world-engineering
The social media reach can be sent through Facebook, Instagram, LinkedIn and Twitter through #WorldEngineeringDay and #WorldEngineeringDay2022 and abbreviated forms of these.
This amazing international celebration was generously supported by our international partners – UNESCO, International Federation of Consulting Engineers (FIDIC), International Federation of Engineering Education Societies (IFEES), Global Engineering Deans Council (GEDC). International Engineering Alliance (IEA), International Network for Women Engineers and Scientists (INWES) and Engineers Without Borders (EWB). We also appreciate support from the members, associates and affiliates of WFEO that provided videos and messages that were played during the 24 Hour Live Event.
Our thanks also to our sponsors whose generous contributions have enabled us to deliver this once in a life time experiences to hundreds of engineers around the world.
Contributed by: Dr Marlene Kanga WFEO President 2017-2019
For more information:
WED2022 Hackathon Announcement