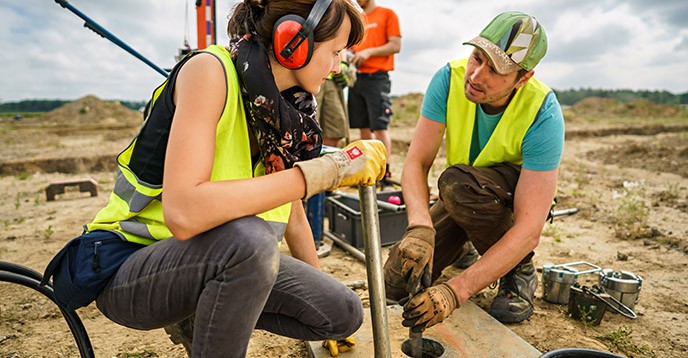 Young engineers were featured at the celebrations of World Engineering Day by WFEO and UNESCO at a high level event on 4th March 2021.
Ms Genna Rajam Bangaroo, a Civil Engineering Student, University of Mauritius, Mauritius spoke about her desire to contribute to sustainable development to her Small Island Developing State (SIDS), Mauritius.
Round-table featuring young engineers from every region of the world and representatives of international engineering partners of WFEO.
Moderator:
Speakers:
The young engineering leaders commented on their work in their specialised fields, each advancing the goals of sustainable; development and the specific actions that is required in each of their regions to leave no one behind.
The second UNESCO Engineering Report, Engineering for Sustainable Development: Delivering on the Sustainable Development Goals can be downloaded at the bottom of this page.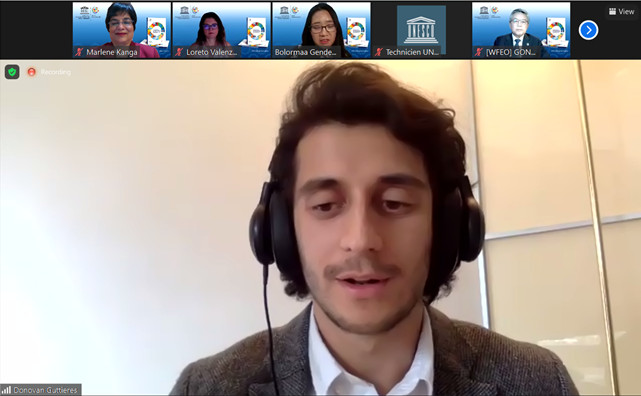 Mr Donovan Guttieres, former Chair UN Major Group Children and Youth, MIT, engineer (USA). moderates the young engineers panel discussion at the launch of the Second UNESCO Engineering Report, 4th March 2021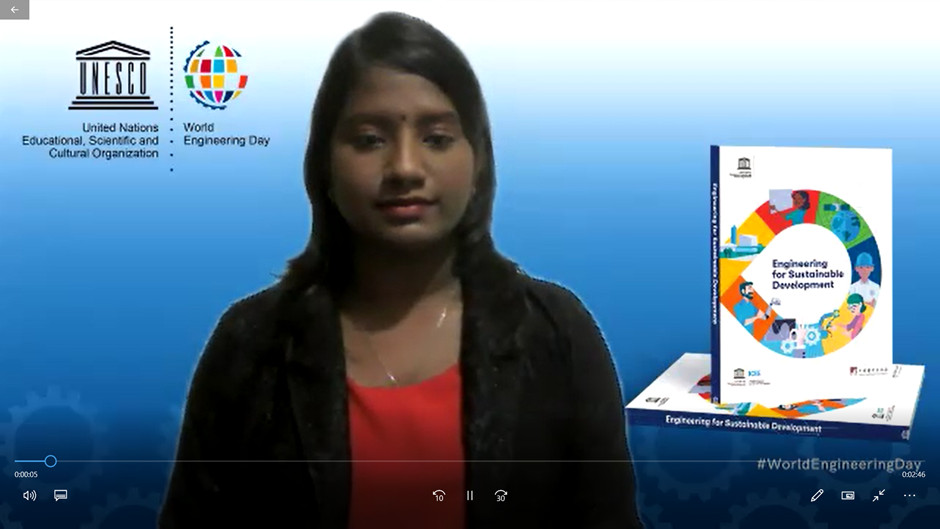 Ms Genna Bangaroo, Civil Engineering Student, Mauritius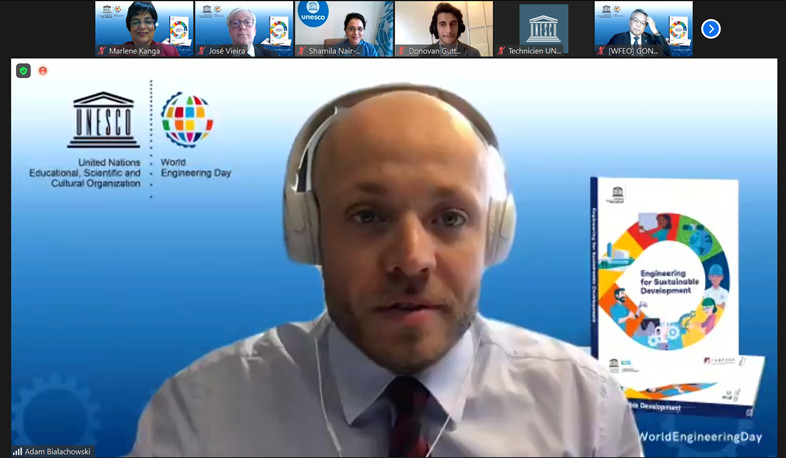 Mr Adam Bialachowski, Chair, International Federation of Consulting Engineers (FIDIC) Young Leaders Council (Poland)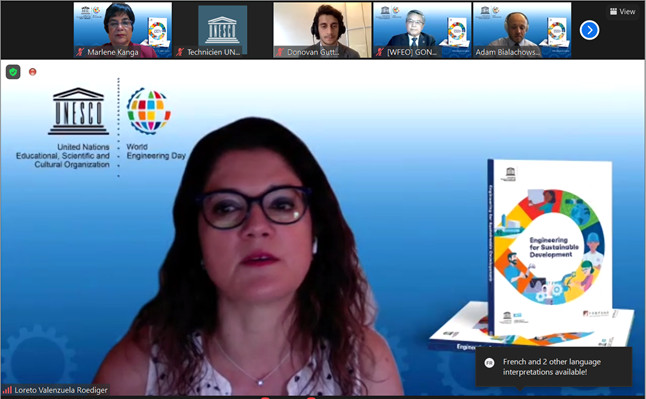 Assoc. Prof. Loreto Valenzuela Roediger, International Federation of Engineering Education Societies (IFEES), Pontificia Universidad Católica de Chile (PUC). (Chile)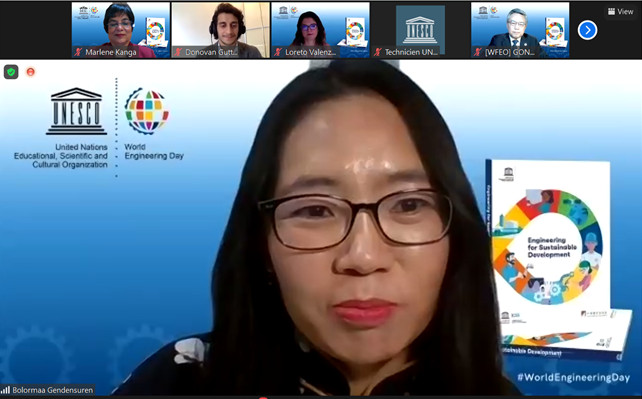 Dr Bolormaa Gendensuren, International Network for Women Engineers and Scientists (INWES), School of Chemical Engineering, University of Ulsan (South Korea)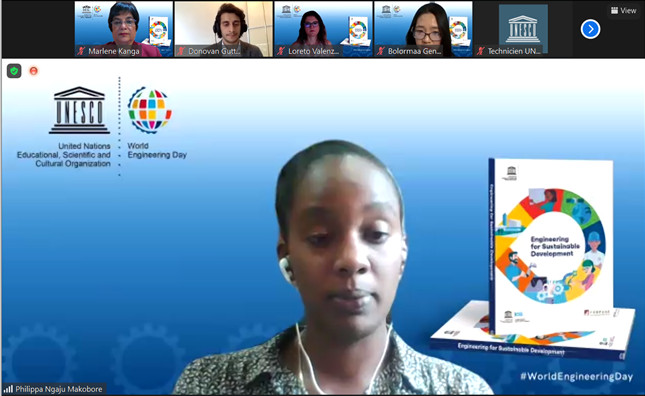 Dr Philippa Ngaju Makobore, IEEE, Head, Instrumentation Division, Uganda Industrial Research Institute (Uganda), at the young engineer's panel discussions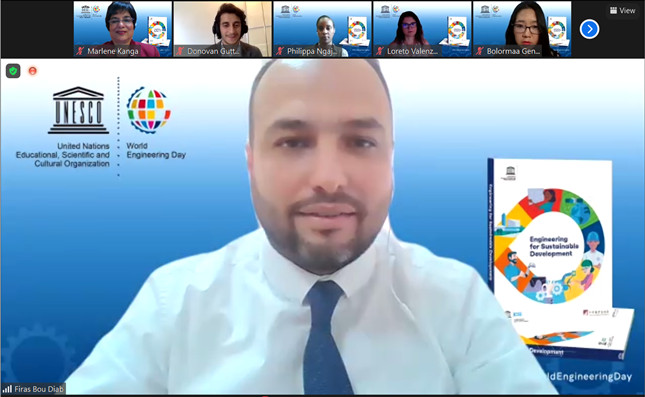 Mr Firas Bou Diab, Chair, WFEO Young Engineers/Future Leaders (Lebanon)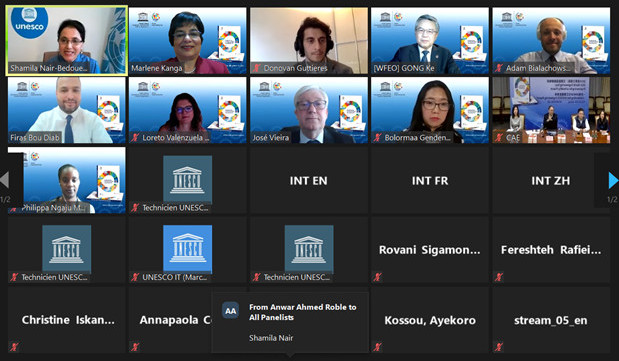 Screenshot of all panellists and speakers
For more information:
World Engineering Day 2021 main event
"Engineering for Sustainable Development: Delivering on the Sustainable Development Goals" Full Report
English | Français | Español | Русский | العربية | 中文
English | Français | Español | Русский | العربية | 中文