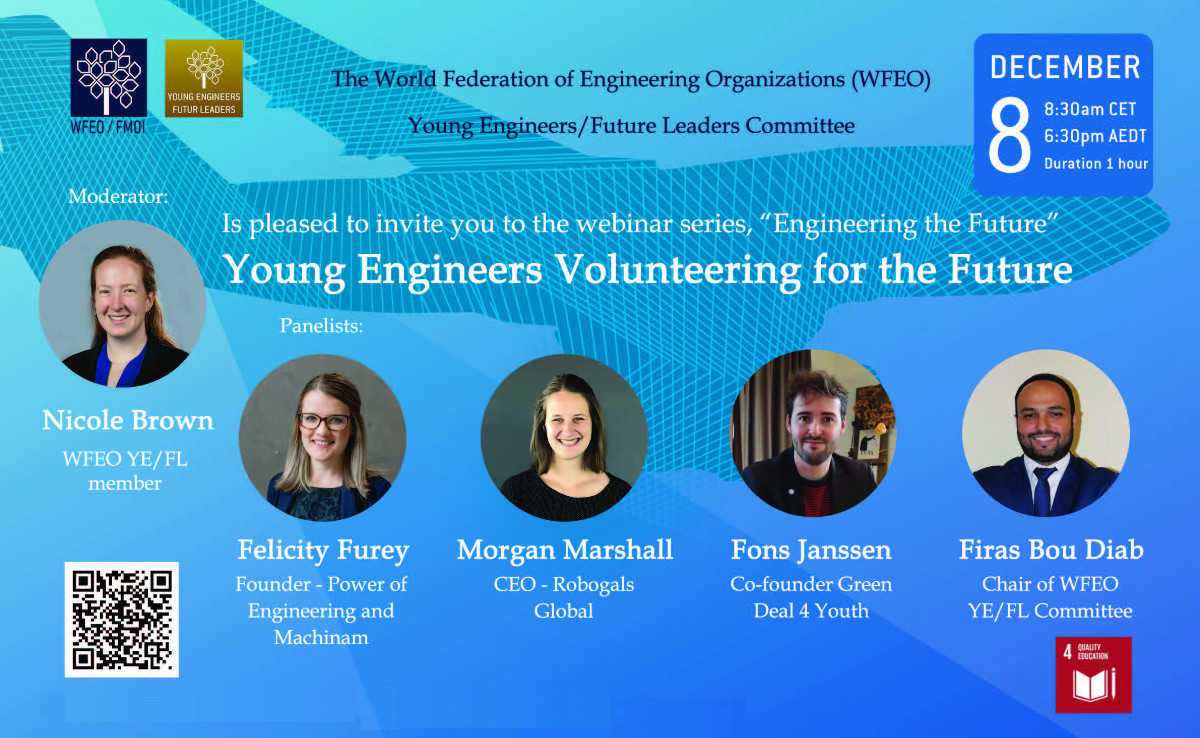 The WFEO Committee on Young Engineers / Future Leaders organised the third webinar of its serie Engineering the Future #3 Volunteering for the Future on 8 December 2020.
Engineers have a unique skill-set which can be valuable in a range of different areas. This session shared the experiences of young engineers who are committed to volunteering in their local communities and around the world to inspire the next generation and share their engineering expertise to make a difference.
Panelists shared background and their volunteering experiences.
Moderator: Nicole Brown, WFEO YE/FL member.
Speakers:
The recording is available by clicking on the below image.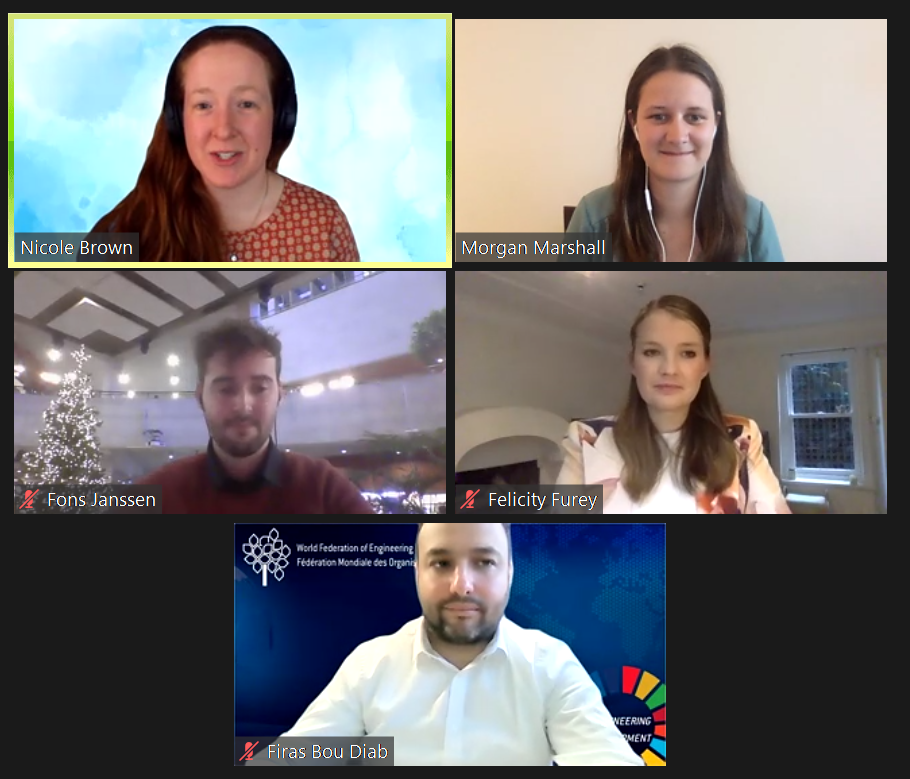 For more information:
Video recording of the WFEO-YEFL Webinar 'Engineering the Future' #3 Volunteering for the Future
WFEO-YEFL Webinar "Engineering the Future" #2 Climate Action
WFEO-YEFL Webinar "Engineering the Future" #1 Resilience and Sustainability for Young Engineers
WFEO Committee on Young Engineers / Future Leaders website