Last 24 October 2022, a WFEO delegation comprising WFEO President José Vieira, immediate past President Gong Ke, President elect Mustafa Shehu and Executive Director Jacques de Méreuil visited the International Telecommunication Union (ITU) headquarters in Geneva, Switzerland.
Delegates of the WFEO were welcomed by Mr. Zhao Houlin, ITU Secretary-General.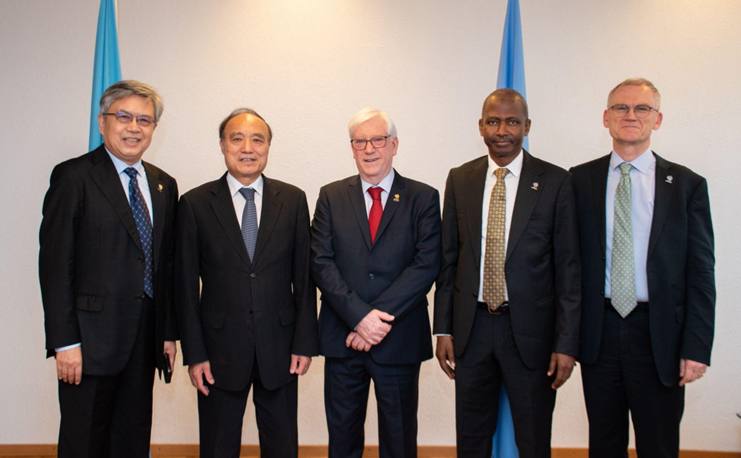 From left to right: Gong Ke, Zhao Houlin, José Vieira, Mustafa Shehu and Jacques de Méreuil

During the discussion, WFEO representatives introduced the Federation and its key activities regarding the implementation of SDGs. They mentioned in particular the UN Moonshot project regarding the implementation of broadband in Africa.
Both sides found in this meeting a large field of common interest to work together, and follow up discussion will be carried out after this visit.