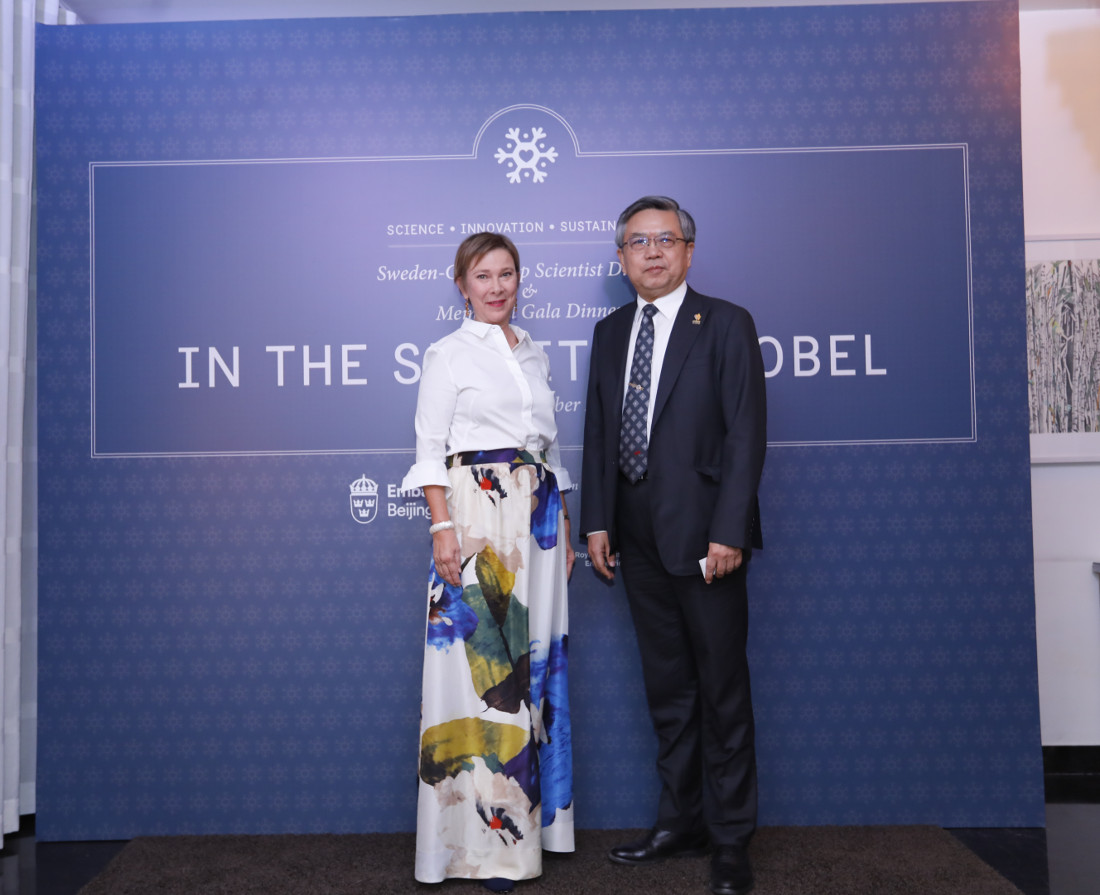 President Gong Ke and Ambassador Helena Sångeland

WFEO President Gong Ke attended the Sweden-China Top Scientist Dialogue & Memorial Gala Dinner in the Spirit of Nobel as invited by Ambassador Helena Sångeland of the Embassy of Sweden in Beijing on 10 December.
The Memorial Gala Dinner was hosted to celebrate the Nobel Day 2020 under the theme of "Research, Innovation and Sustainability" and, due to the COVID-19 pandemic, this is the first time for Nobel Dinner held in a distributed manner in different places of the world instead of gathering together in Stockholm. The high-level dialogue, being the most important and inspiring part of the dinner highlighted the importance of research and innovation in this time of challenges and uncertainty.
President Gong Ke together with Mr. Wan Gang, President of China Association for Science and Technology (CAST),Mr. Ibrahim Baylan, Minister for Business, Industry and Innovation of Sweden, Professor Tuula Teeri, President of Royal Swedish Academy of Engineering Sciences, addressed the audience respectively drawing on their own particular work and academics experiences to discuss how future research and innovation cooperation can contribute to the global sustainability transformation from the perspective of Sweden-China bilateral cooperation or international cooperation.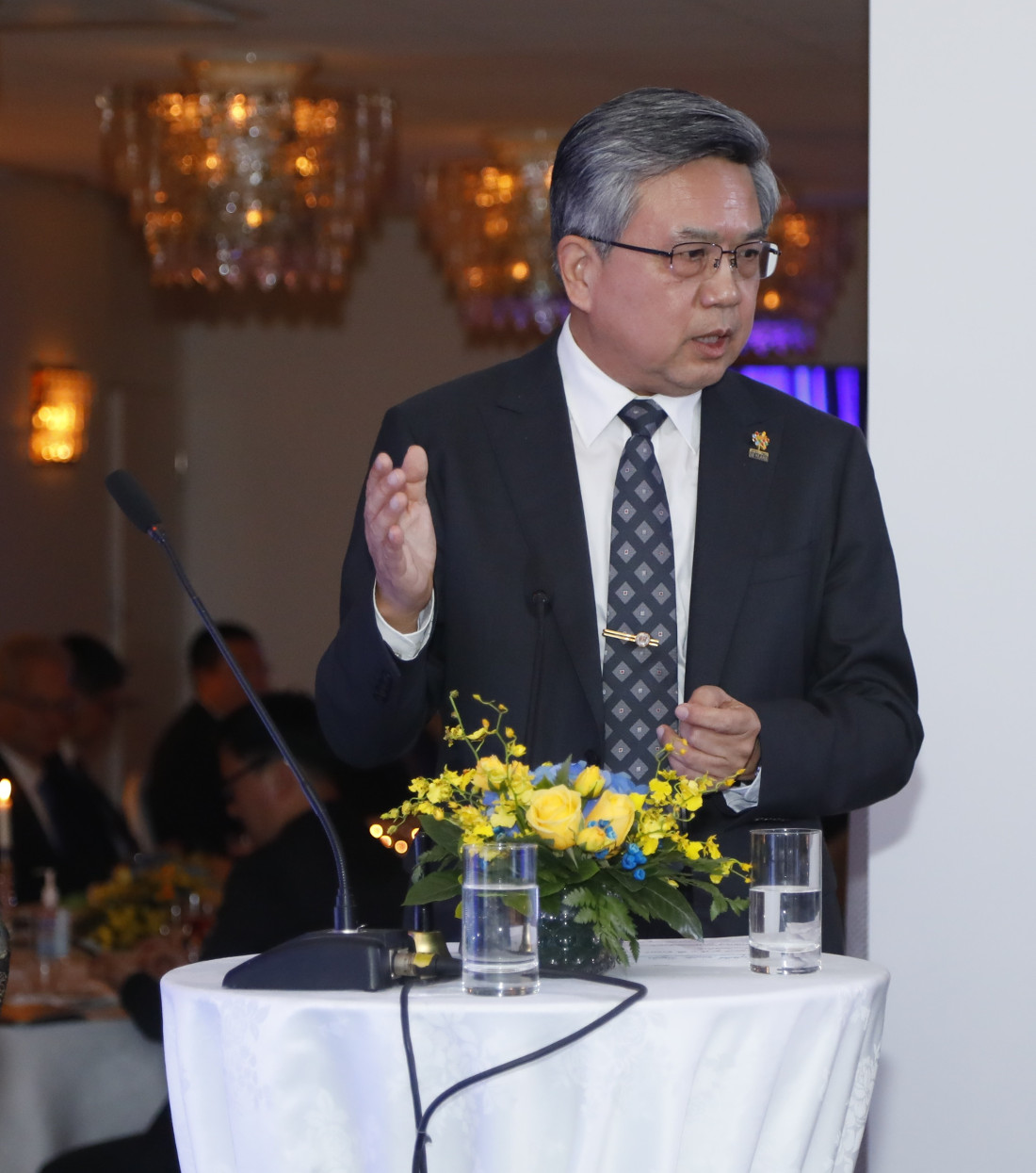 President Gong Ke highlighted the sustainable and innovative solutions made available by science, technology and engineering in the context of the pressing planetary and socio-economic challenges and called for a collaborative international scientific and engineering community, one that draws on the intellectual potential of the whole world to efficiently resolve the pressing issues faced by humanity as listed in the 17 UN 2030 sustainable goals with the spirit of science internationalism.

For more information:
"A Sustainable Future in the Spirit of Nobel" article from the blog "Offices of Science and Innovation"