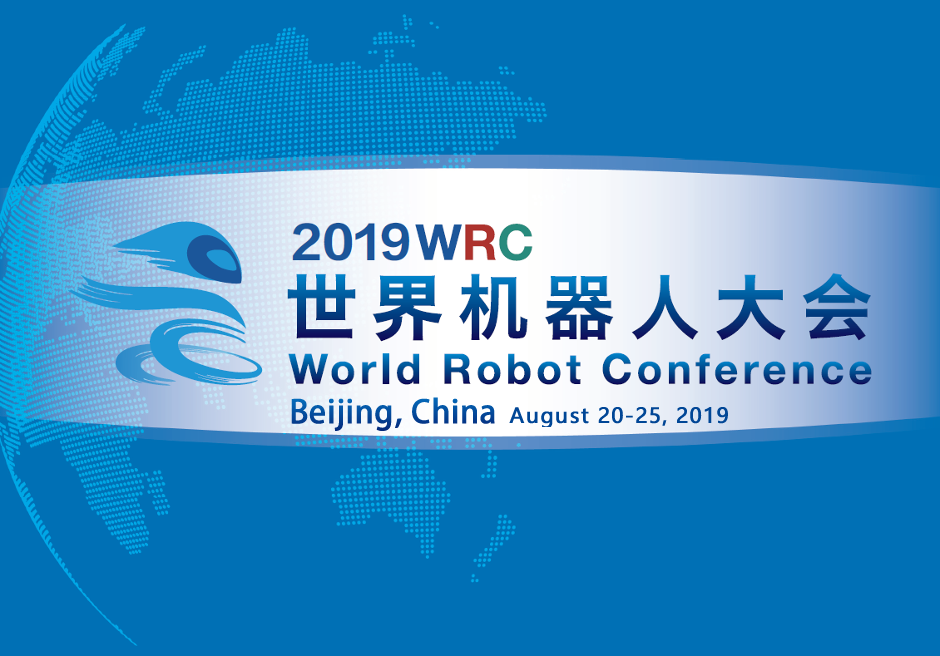 The World Robot Conference 2019 (WRC 2019), supported by WFEO, was successfully held from 20 to 25 August in Beijing, China. The theme of WRC 2019 was "Creating Intelligent Momentum for a New Era of Openness and Shared Benefits".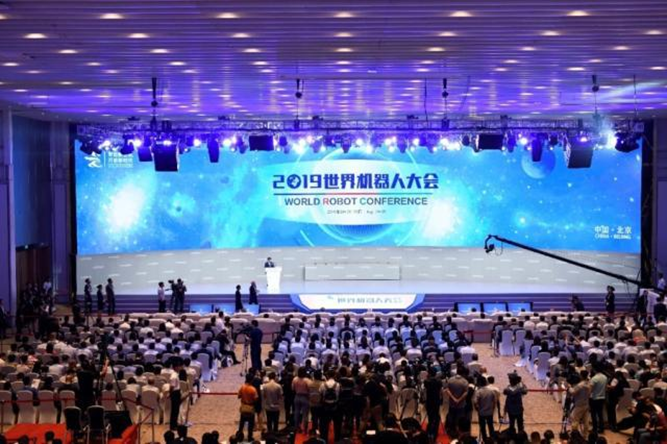 WFEO President-Elect Prof. Gong Ke, representing WFEO, was invited to WRC 2019 opening ceremony and moderated the fifth session "Artificial Intelligence and Integration" of the main forum.
He also made speeches on International Organization Roundtable, Intelligent Manufacturing and Enterprise Transformation and Upgrade Forum and Talent Cultivation and Career Development Forum.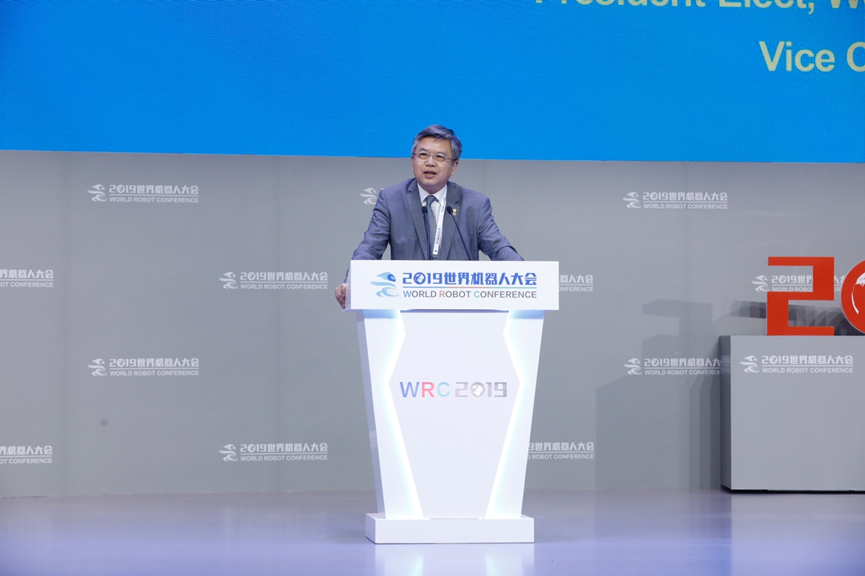 WFEO President-Elect Prof. Gong Ke speaking at the opening ceremony of WRC 2019
WFEO was granted with "International Cooperation Award" at WRC 2019.

World Robot Conference (WRC) was hosted by the People's Government of Beijing Municipality, the Ministry of Industry and Information Technology (MIIT) and the China Association for Science and Technology (CAST, the WFEO national member for China), with support from WFEO, IEEE Robotics and Automation Society, International Foundation of Robotics Research, and the other 19 organizations from all around the world.
The WRC 2019 aimed at promoting scientific and technological progress under the new industrial development trends in the world. It was a good opportunity for participants to network with the international robotic community, to take advantage of international resources, to attract innovation resources, to use the platform for further international cooperation in the field of robotics and constructing long-term cooperation mechanism.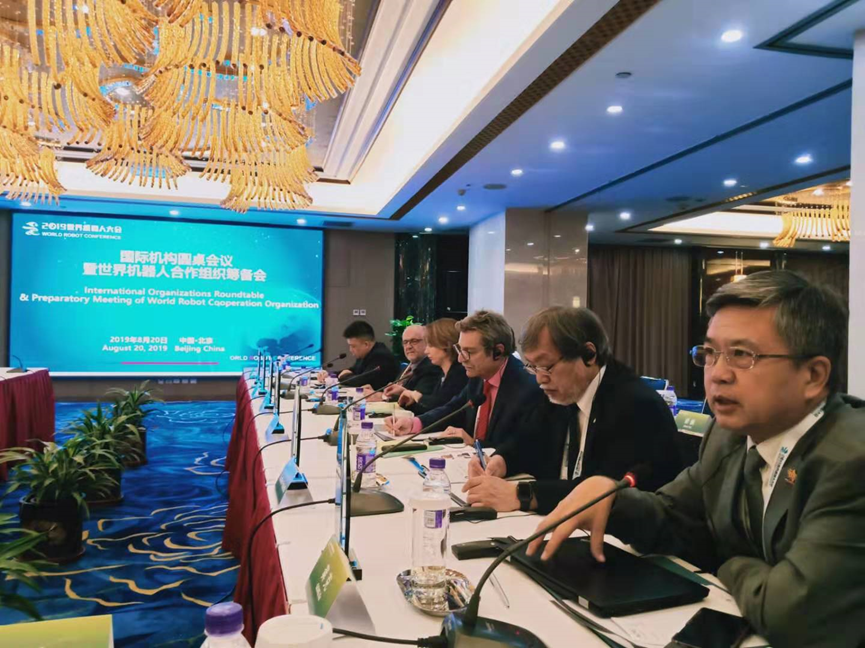 Prof. Gong Ke at the International Organization Roundtable, Intelligent Manufacturing and Enterprise Transformation and Upgrade Forum of WRC 2019

As the largest-scale, highest-level and most-internationalized robotics conference in China, the WRC pooled the wisdom of global experts, brought together world-leading companies, and showcased the latest technical achievements. Its importance to domestic robotic entrepreneurship and innovation cannot be overstated.
Through 5 years of accumulation, the WRC has evolved into an annual idea exchange and a global trendsetter in robotic policy making, technical research, product development, market expansion, industry-finance integration, and talent fostering.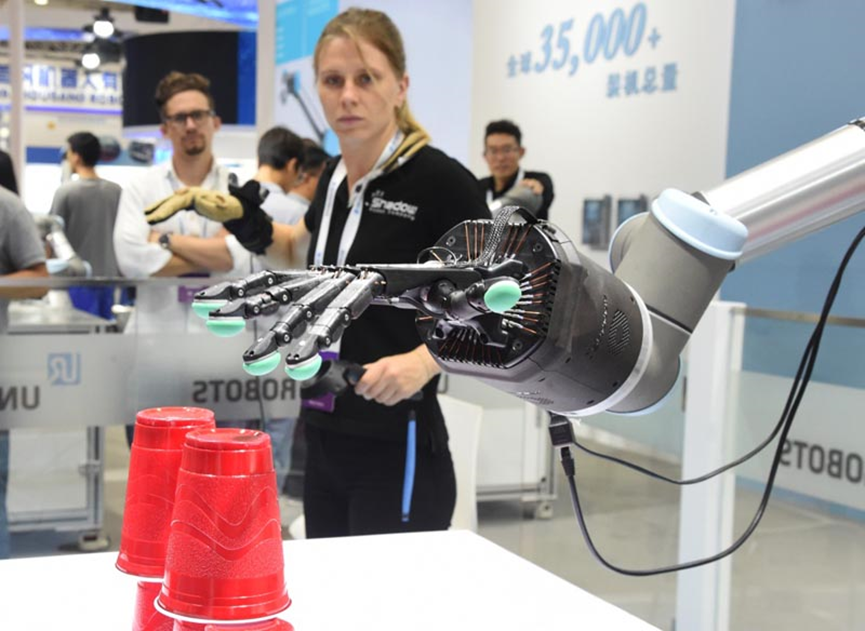 Mechanical Arm exhibited at WRE2019

World Robot Exhibition 2019 (WRE 2019) was held parallelly as an integral part of WEC, whose exhibition area will be dedicated respectively to "industrial robots", "service robots", "special-purpose robots", "Artificial Intelligence", etc.
Famous enterprises, universities and institutes showcased the latest achievements, application products and solutions in robotics across the globe. The exhibition area covered 52,000 m² and attracted more than 300 thousand people, especially family with children, which is an effective public literacy platform.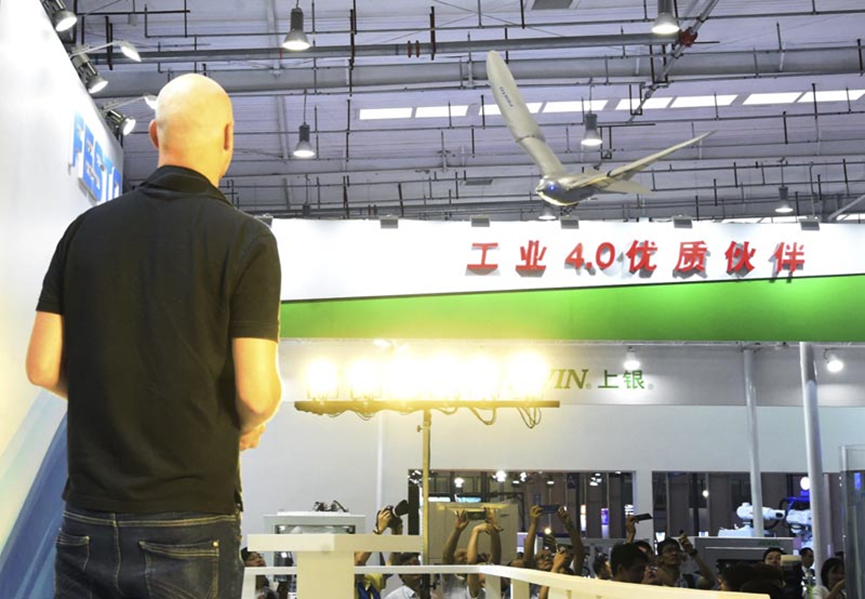 Intelligent Bird exhibited at WRC 2019

As an integral part of World Robot Conference (WRC), the World Robot Contests (WRCC) has been successfully held 4 times. WRCC has brought together over 50,000 contestants (including hundreds of top experts) from 3000-odd outstanding teams in 20 countries and regions.
Building on past success, WRCC2019 included multiple trials, a national final and a championship challenge throughout the year. The contests was divided in five categories, namely BCI Controlled Robot Contest, Tri-Co Robot Contest, Industrial Robot Skills Contest, World Youth Design Contest and USV Open, covering fields such as humanoid robot, collaborative robot, wheeled robot, and educational robot.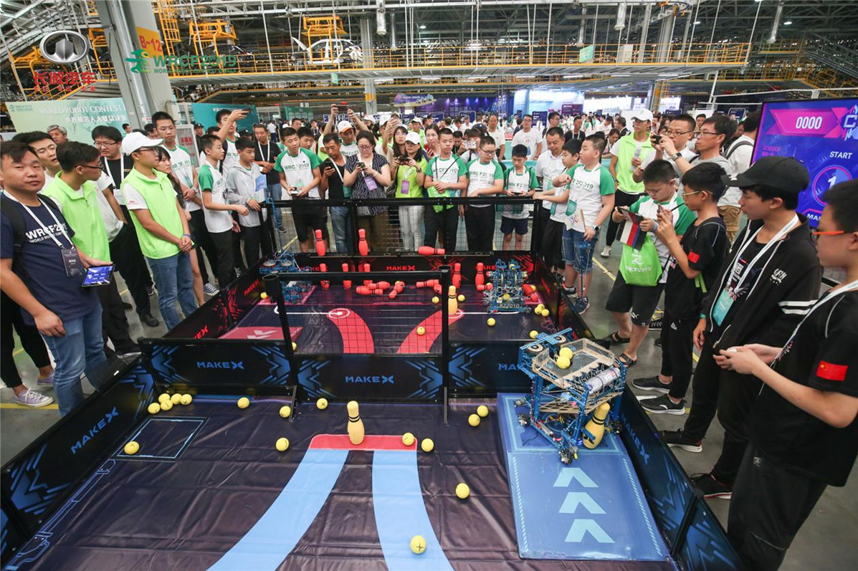 Contest at WRCC2019

Report by Li Pan, consultant at the WFEO Committee on Engineering for Innovative Technologies (CEIT)

For more information:
World Robot Conference 2019 website