Last 25 October 2022, a WFEO delegation made up of Past President Gong Ke, President José Vieira, President-Elect Mustafa Shehu, Executive Director Jacques de Méreuil and Executive Council member Ania Lopez, made an official visit to the Food and Agriculture Organisation (FAO) in Rome, invited by QU Dongyu, FAO Director-General.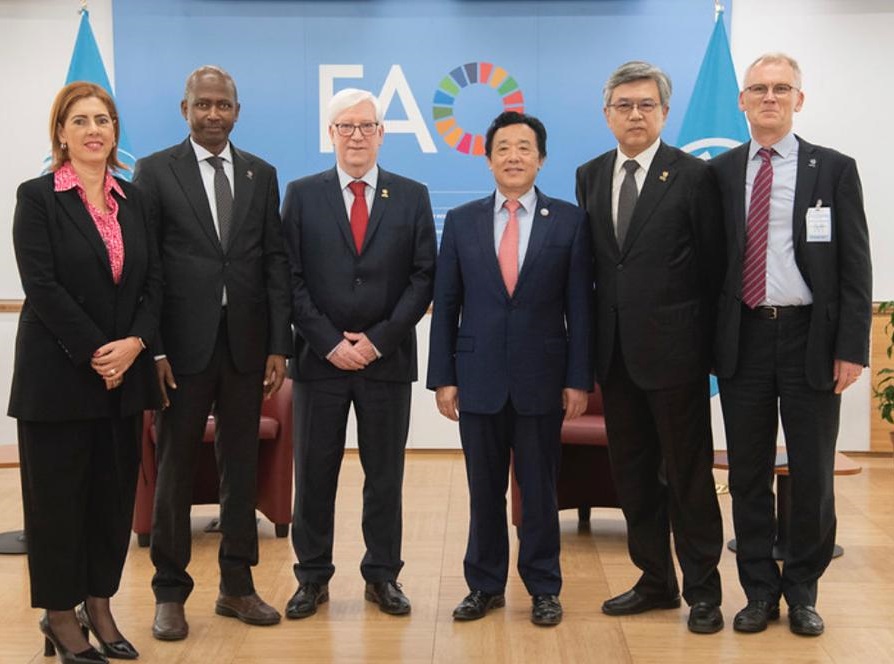 From left to right: Ania Lopez, Mustafa Shehu, José Vieira, QU Dongyu, Gong Ke and Jacques de Méreuil

It is the first time that a WFEO delegation has been welcomed to FAO, it was a very constructive meeting between the two delegations, where many synergies and common elements emerged for which the two bodies have been working for some time, in the framework of the Agenda 2030 of the United Nations.
In the meeting, the General Manager QU Dongyu reiterated the fundamental role of engineering in achieving a more sustainable agri-food system, through agricultural mechanization, with the use of new technologies and innovation, as already highlighted in the Strategic FAO Framework 2022-2031. He explained that elections would be held in June 2023, and that he was candidate for a new term.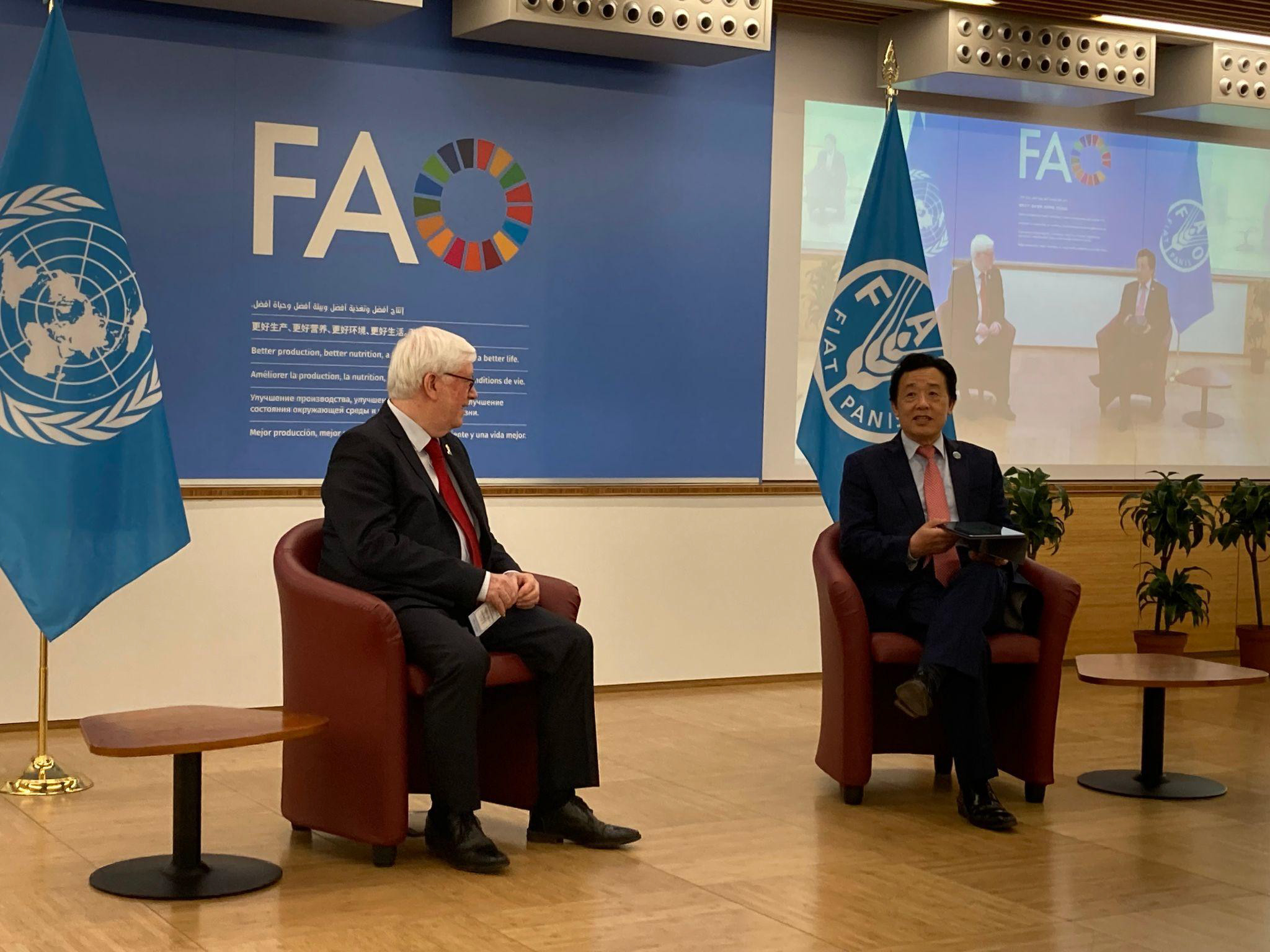 WFEO President José Vieira and FAO Director-General QU Dongyu

During the working lunch offered by the General Manager and his staff, discussions were held on carrying forward an agreement between the two bodies, where pilot projects can be developed for the various regional areas, where engineers and agronomists can work in synergy, and address the challenges of an ongoing climate change, on that occasion the proposal for a Joint FAO-UNESCO-WFEO Award was discussed, on #SdG2-Non Hunger- Sustainable Agriculture, already approved by the Executive Council of the WFEO.
Finally, the WFEO and FAO have highlighted that they will work in a climate of collaboration and cooperation for a more sustainable future, making available the technical-scientific and organizational capacity of engineers in the agri-food sector.

Report from Ania Lopez, WFEO Executive Council member and Theme leader of the Committee on Women in Engineering.

For more information: