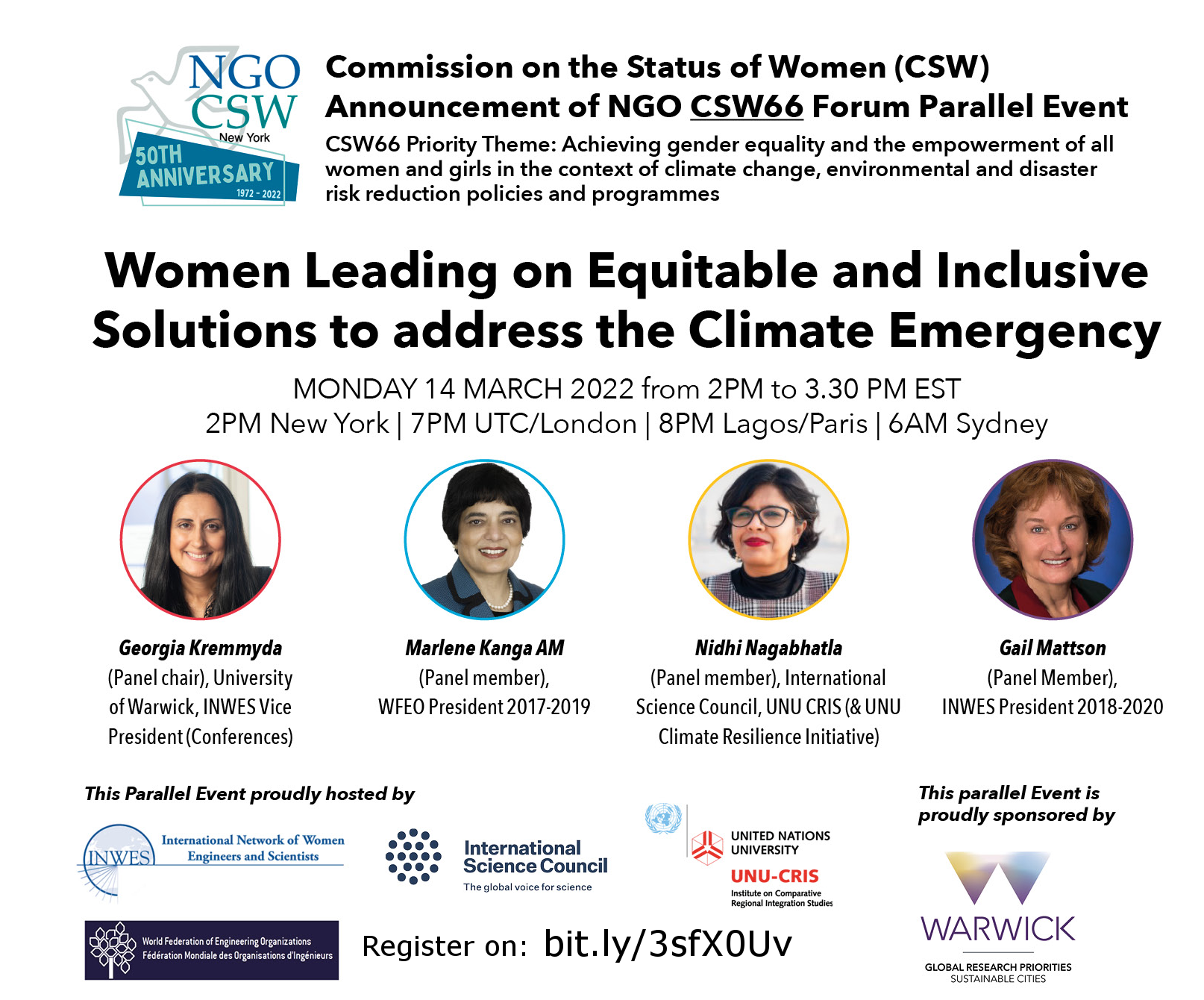 The International Network for Women Engineers and Scientists (INWES), WFEO, the International Science Council (ISC) and the United Nations University Institute on Comparative Regional Integration Studies (UNU CRS) jointly hosted the parallel event "Women Leading on Equitable and Inclusive Solutions to address the Climate Emergency" at the UN Women Commission on the Status of Women (CSW66) on 14 March 2022.

Speakers during the Q&A Discussion at the CSW 66 Parallel Event

The objective of the event was to discuss the need to abandon incremental business-as-usual approaches and embrace ambitious and practical actions, based in science and technology, for sustainable, gender-equal pathways to address the climate emergency and to include the power of gender equality for Climate Justice.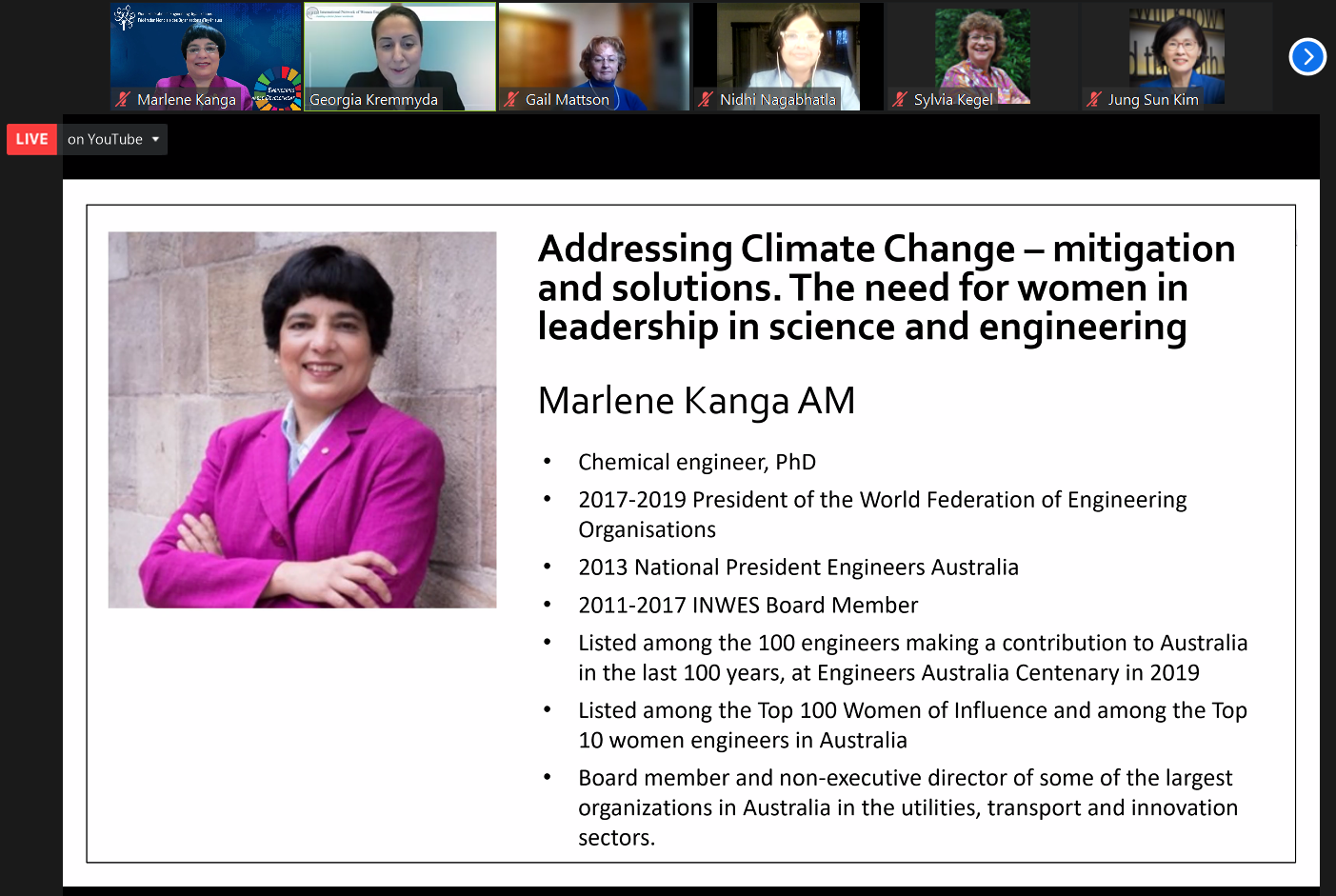 Dr Marlene Kanga WFEO President 2017-2019 presents at CSW 66 Parallel Event

The event was chaired by Georgia Kremmyda, Vice President (Conferences) INWES, Professor University of Warwick who facilitated talks from Dr Marlene Kanga, WFEO President 2017-2019; Prof. Nidhi Nagabhatla, Representing ISC, Professor UNU CRS and Ms Gail Mattson, INWES President 2018-2020.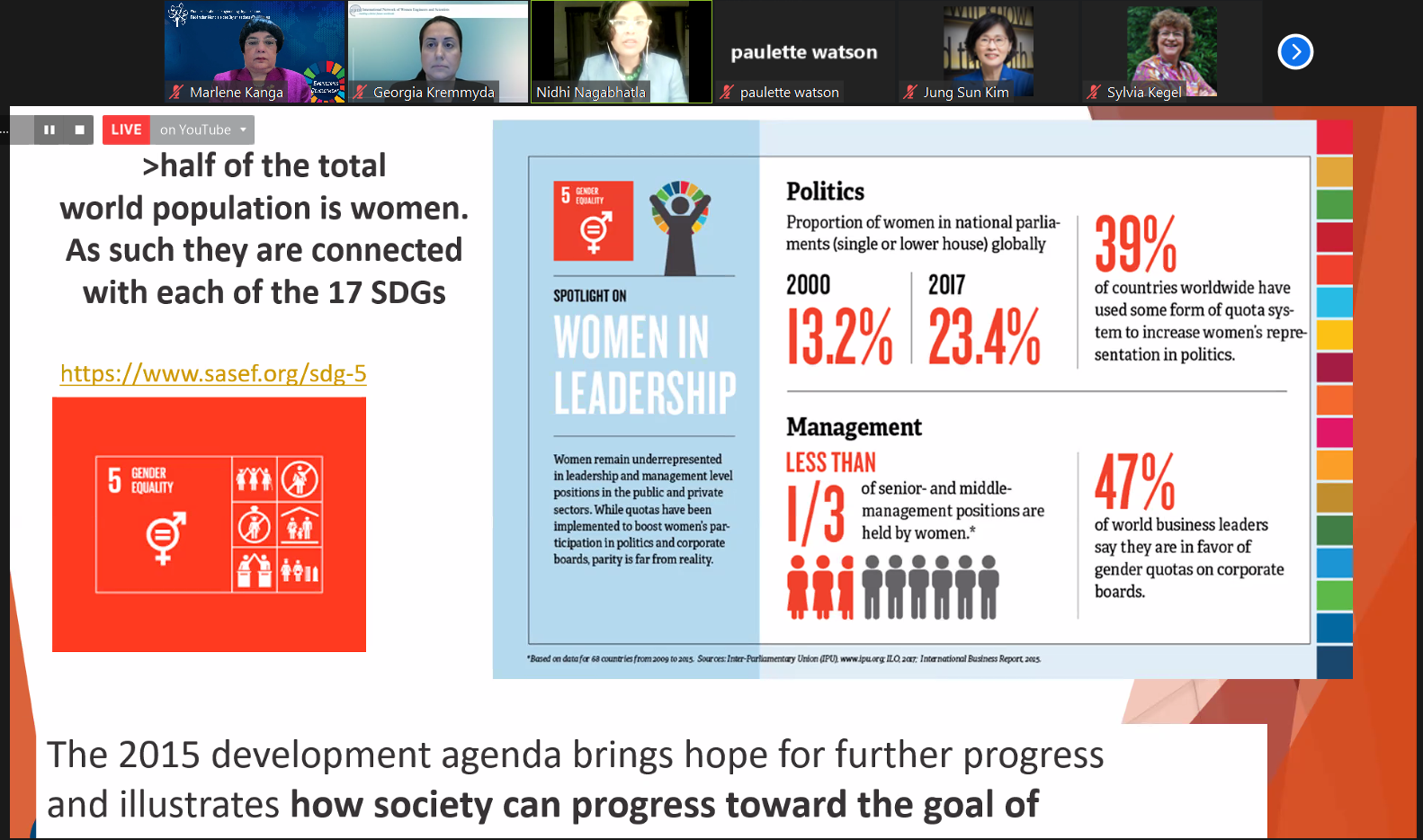 Gender data presented by Prof. Nidhi Nagabhatla

The panel represented organizations of women engineers and scientists from more than 100 nations and provided insights into the current status of the contribution of women scientists and engineers to the global debate of Climate Justice, mainly at international level, and presented strategies for increasing the contribution of women in this domain, especially as leaders.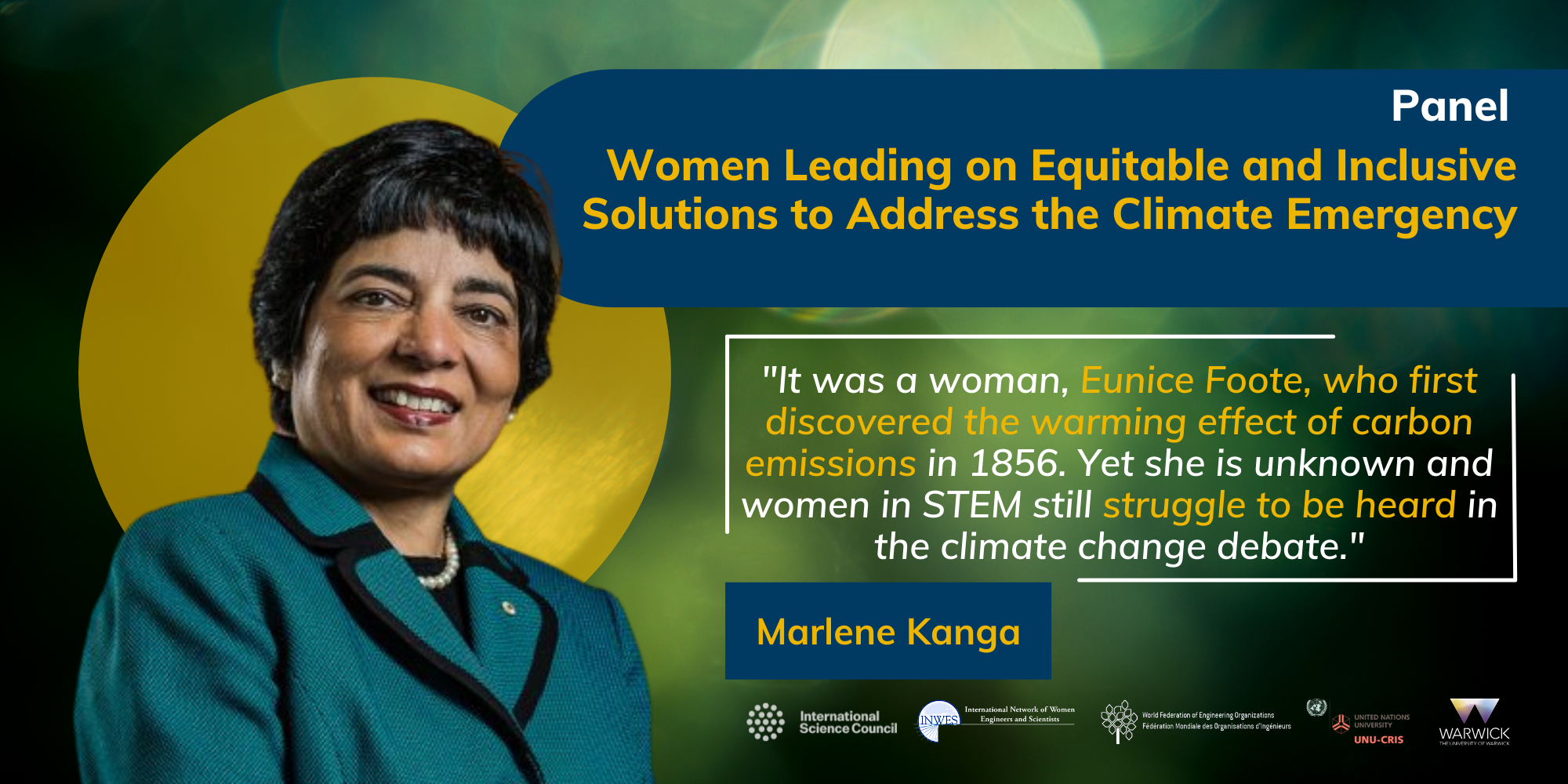 Promotion of Key message from the CSW 66 Parallel Event

All three of these leading international organizations have been addressing both the achievement of UN Sustainable Development Goals, with a particular focus to climate change, and the need for more women in STEM in their central programs as well as including them as themes/major tracks in their regional and international activities. Efforts range from conferences, outreach programs to girls, leadership development for women in STEM, to challenging member corporations and government entities to address the UN SDGs through support of research and highlighting innovative projects.
The presentations in this CSW66 Parallel Event covered the diversity imperative, the need for equitable and inclusive solutions to address the Climate Emergency.
The recording of the event is available in this page.
Contributed by: Dr Marlene Kanga WFEO President 2017-2019, March 2022

For more information: