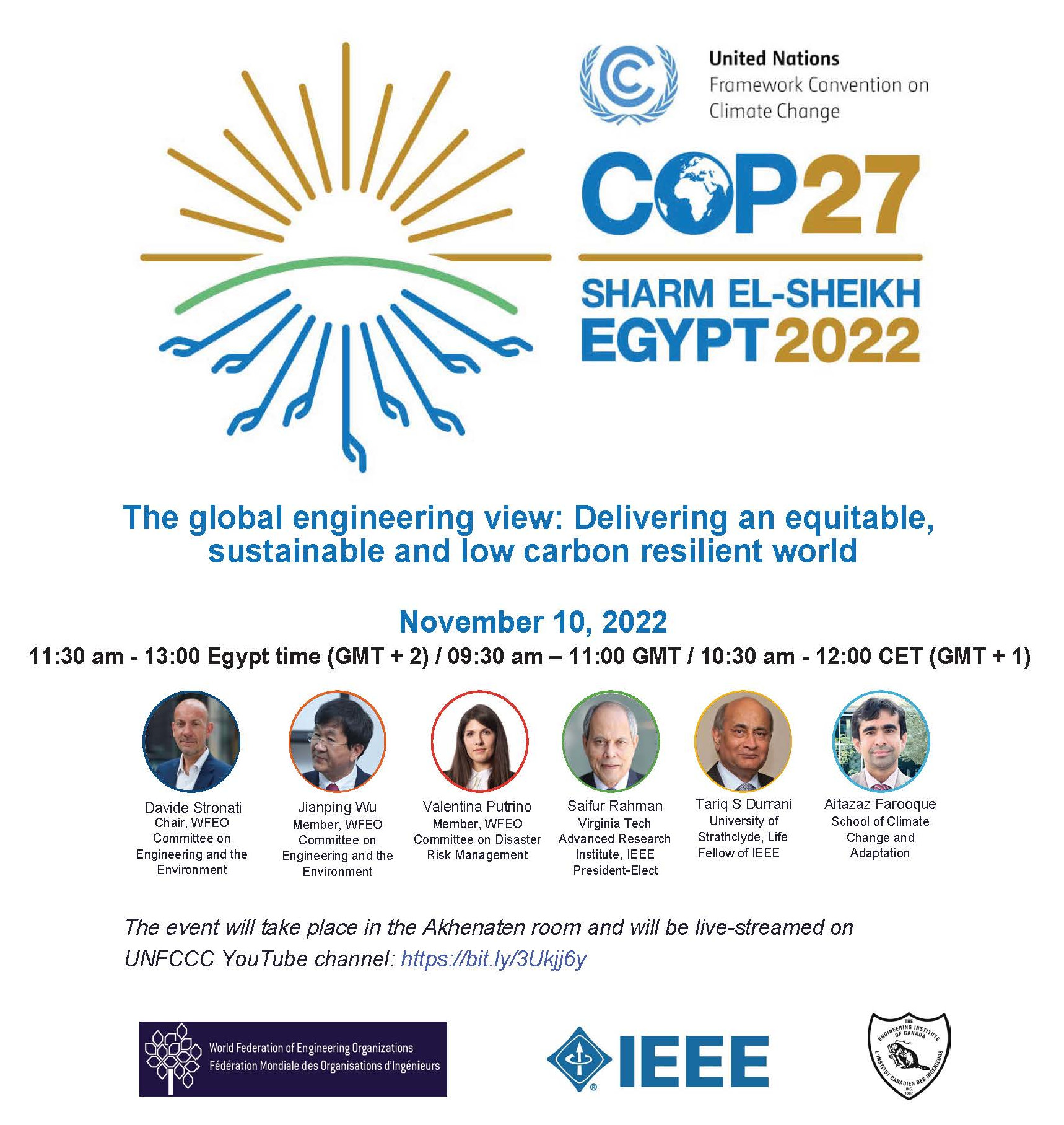 The WFEO Committee on Engineering and the Environment (WFEO-CEE), in partnership with the Institute of Electrical and Electronics Engineers (IEEE) and the Engineering Institute of Canada (EIC) presented a side event at the UNFCCC COP27 Conference titled "The global engineering view: delivering an equitable, sustainable and low carbon resilient world".
The event broadcasted live (available in this page) explored how to address the climate change crisis from the engineering solutions perspective and explained some of the possibilities of how engineers can have significant impact on reducing the devasting effects of climate change.
Presentations offered the vast range of applications that engineers are used to work on.
An innovative approach of Artificial Intelligence applied on a small scale machine to irrigate and optimise farming has the potential to revolutionize farming and the importance of educating the younger generation in new sustainable practices.
Setting the right mix of energy production and international transfer is seeing as the way forward to make sure we support sustainable development while containing the causes of climate change.
Nonetheless, mitigation at national level can take different strategies depending on countries economic situation, cultural aspects and natural climate, among other variables that WFEO CEE is researching in a major project.
The webinar explored the engineering role in building climate resilience of cities and reducing risk for local communities. Understanding decarbonization through the lens of both industrialized and emerging economies, utilizing low carbon energy solutions, showcasing the importance of women and future leaders.
The final message of this session was that engineering is represented and talked about in so many different ways at COP events – no pavilion is without what can be considered an engineering set of solutions. Nevertheless, there's no engineering pavilion as such. The side event wanted to be a call for action for the Engineering community on a national and global basis to join forces, voices and solutions for the benefit of humanity and engineering itself. We must not forget that the COP theme of this year in Sharm El Sheik was "together for implementation" – engineers tend to master implementation of ideas and solutions to societal issues.
Moderator, speakers and panellists: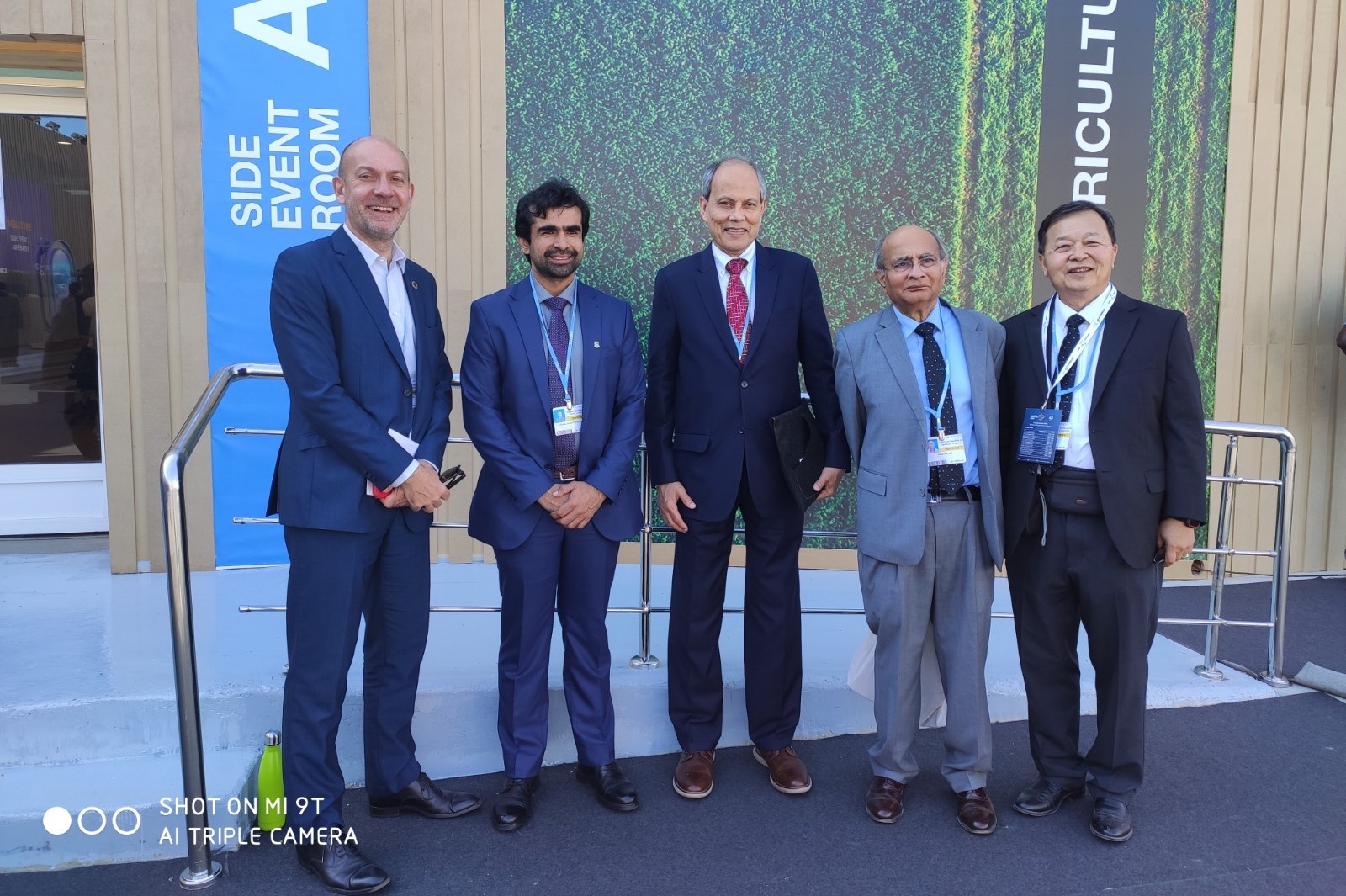 Davide Stronati, Aitazaz Farooque, Saifur Rahman, Tariq S Durrani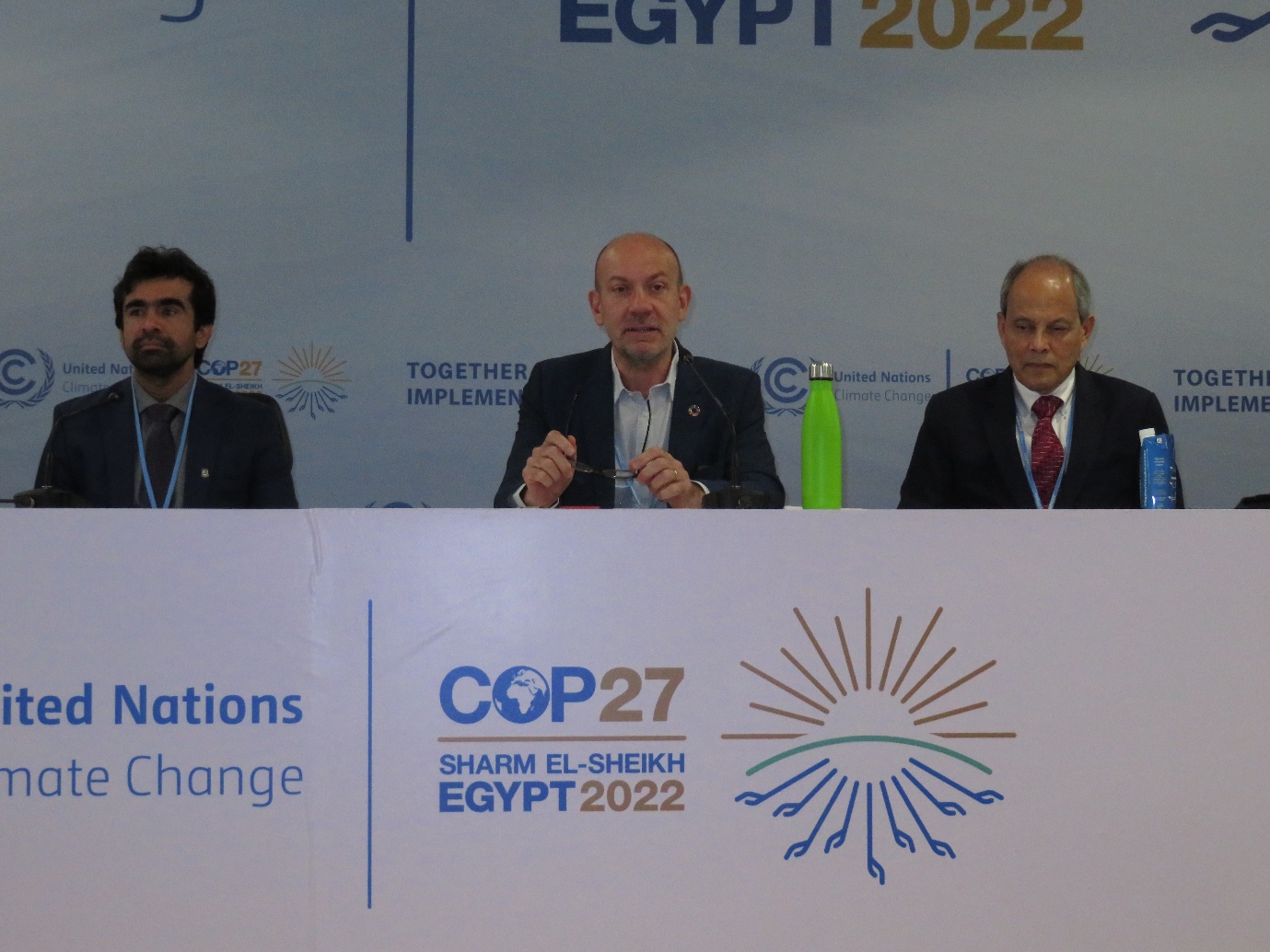 Aitazaz Farooque, Davide Stronati, Saifur Rahman