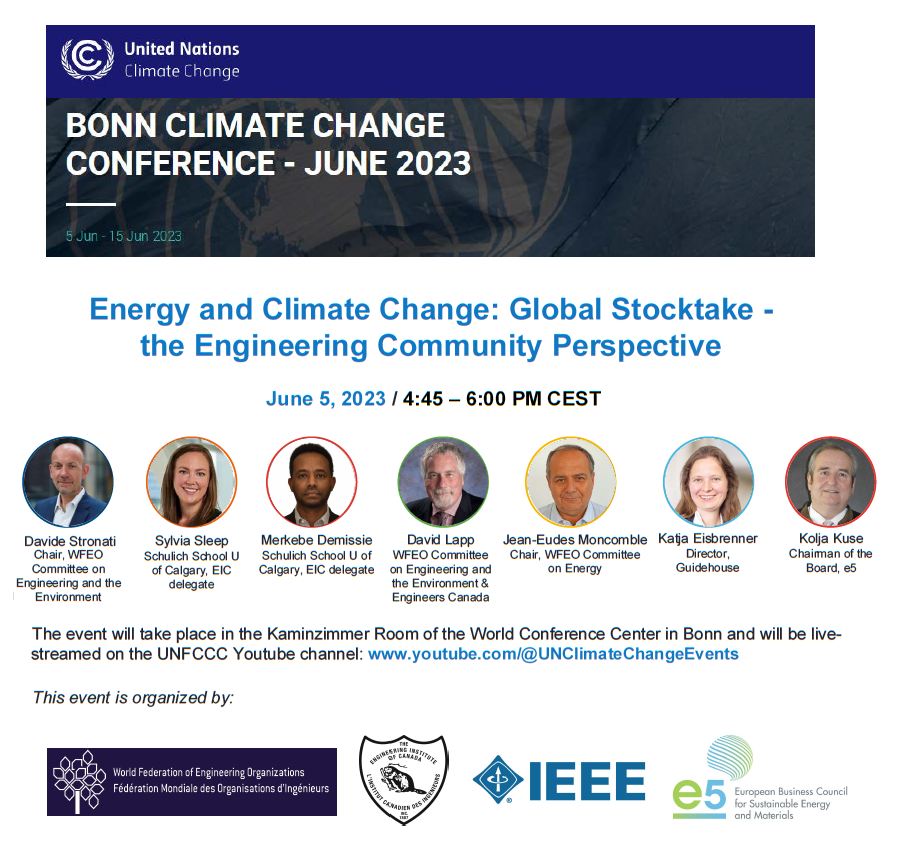 The WFEO Committee on Engineering and the Environment (WFEO-CEE), in partnership with the Engineering Institute of Canada (EIC), the Institute of Electrical and Electronics Engineers (IEEE) and the European Business Council for Sustainable Energy (e5) presented a side event at the UNFCCC SB 58 Conference in Bonn, on 5 June.
The event, entitled "Energy and Climate Change: Global Stocktake – the Engineering Community Perspective", took place in the Kaminzimmer Room of the World Conference Center in Bonn.
The recording is available by clicking on the below image.
The global engineering community discussed technological advances and system level assessments regarding energy and transport, in relation to climate change, energy security and sustainable transformation for the future. Including practical solutions to low carbon energy generation and storage.
Speakers at the Side-event were: