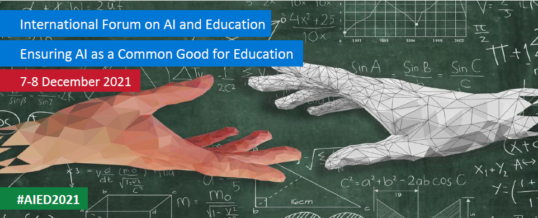 The 2021 UNESCO International Forum on Artificial Intelligence (AI) and Education will be organized online on 7 and 8 December 2021. A total of five sessions will be organized from 09:30 – 14:00 (CET, Paris time) on 7 December, and from 09:00 – 14:30 (CET, Paris time) on 8 December.
The Forum is co-organized by UNESCO and China with the support of the Inter-UN-Agency Working Group on Artificial Intelligence.
The 2021 International Forum ...
Continue Reading →