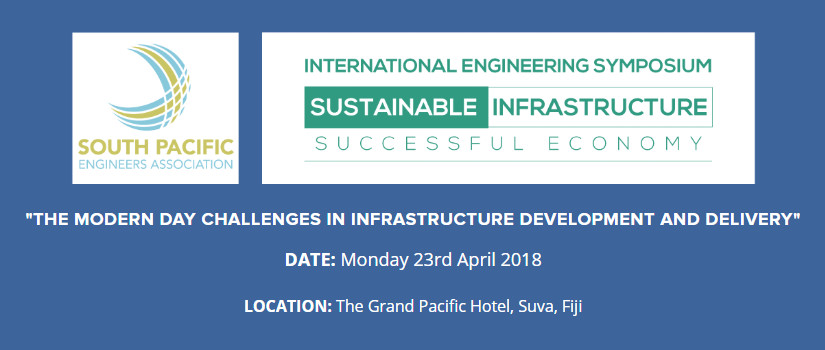 The South Pacific Engineers Association (SPEA) held its inaugural SPEA Symposium on "Sustainable Infrastructure Successful Economy" on 23rd April 2018. The event was supported by the Government of Fiji with attendance by the President of Fiji and members of Parliament, the Australian Department of Foreign Affairs and Trade, University of the South Pacific, the Fiji Institution of Engineers and a host of companies based in Fiji. The event was held at the Grand Pacific Hotel, the most prestigious venue in Suva.
The Symposium was opened by the President of Fiji and WFEO President Dr. Marlene Kanga who also spoke about the need for a robust anti-corruption system for infrastructure projects. Other topics that were discussed included recovery from natural disasters in Fiji and New Zealand, funding mechanisms for infrastructure and management for infrastructure projects including the Green Climate Fund, planning and finance and infrastructure asset management.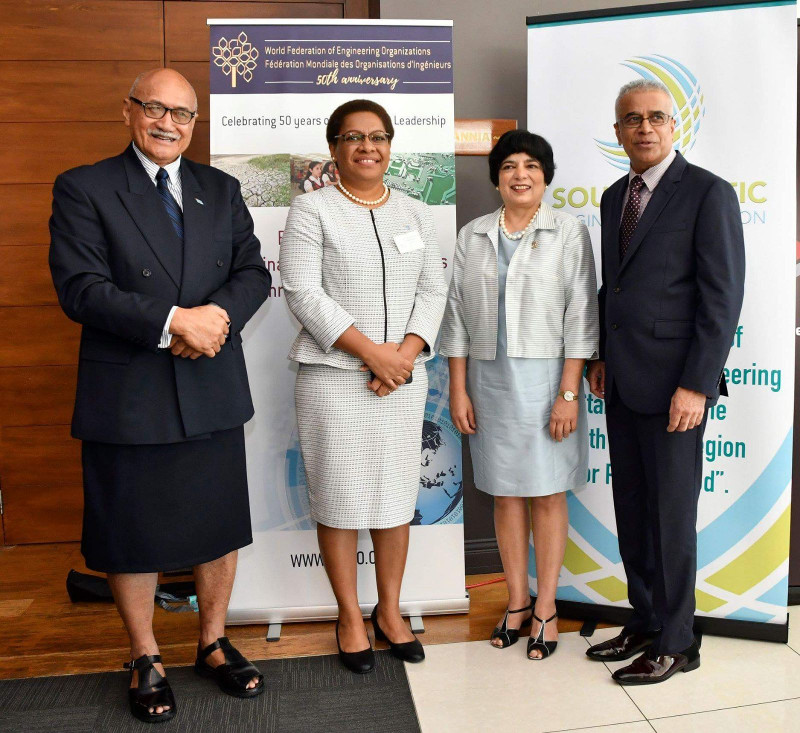 SPEA Symposium: L to R: President of Fiji Mag Gen. Jioji Konrote, Fiji Minister for Women Children and Poverty Alleviation and Acting Minister for Infrastructure, Mereseini Vuniwaqa, Dr Marlene Kanga WFEO President and Mr. Pratarp Singh, SPEA President
Speakers and participants numbered about 300 and included delegates from more than 30 countries including South Africa, Finland, Sweden, Netherlands, America, Canada, Australia, New Zealand, Korea, PNG, Fiji, Vanuatu, Solomon Islands, Tuvalu, Kiribati, Marshall Islands, Samoa, Tonga, Cook Islands, France, Germany, Japan, China, Shri Lanka, India, Pakistan, Philippines, Italy, England, Mauritius, etc.
Delegates included senior government ministers, permanent secretaries and directors, infrastructure regulators, politicians, CEO's, donor agencies/development partners, ambassadors, academia, banking, insurance, building and construction, mining, manufacturing, IT, engineers, architects, lawyers, accountants, planners, high school and university students. The event received a high level of media publicity in the print and TV.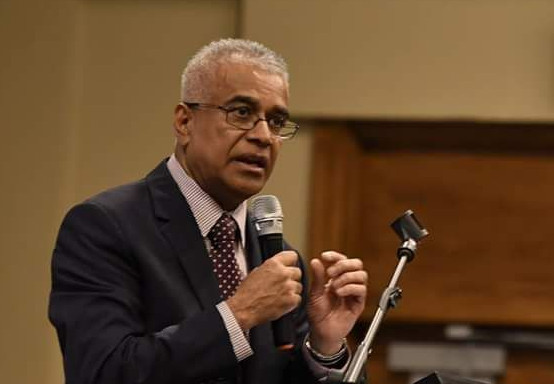 Mr. Pratarp Singh SPEA President, opens the SPEA Symposium
The Symposium concluded with a meeting of major funding and aid organisations and the Fiji Declaration on commitment of engineers to developing infrastructure resilience for sustainable development, thus progressing the UN Sustainable Development Goal 11 for Sustainable Infrastructure.
Report by Dr. Marlene Kanga, WFEO President
For more information:

SPEA Symposium website

SPEA website