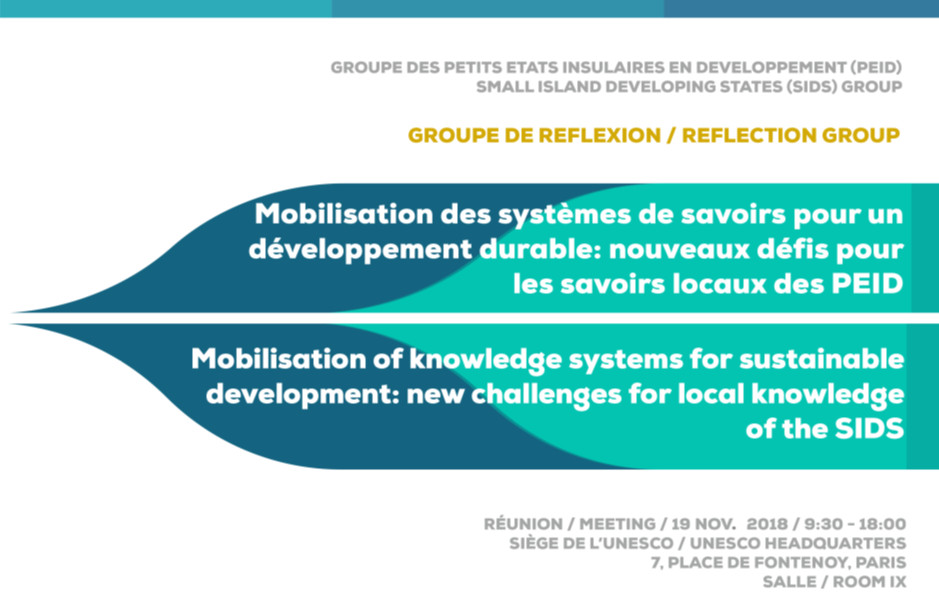 On 19 November 2018, Jacques de Méreuil, WFEO Executive Director, participated in a meeting organized by UNESCO Natural Science Sector on the theme of "Mobilization of knowledge systems for sustainable development: new challenges for local knowledge of the Small Island Developing States (SIDS)".
Knowledge systems refer to a whole set of understandings about the world around us, as well as practices to adapt to this world and its evolution. The theme of this meeting focused on knowledge and practices, more specifically their adaptation to a local context.
Developments in the environment bring many challenges for such knowledge adaptation to the specificities of Small Island Developing States (SIDS). Therefore, it is crucial to know the nature of these challenges and how local knowledge systems can be mobilized to face them for further policy adjustment.
Jacques de Méreuil made a presentation on the activities and projects of WFEO and its members in SIDS, underlying the essential role that engineers play to tackle SIDS specific problems like climate change impact and disaster risks.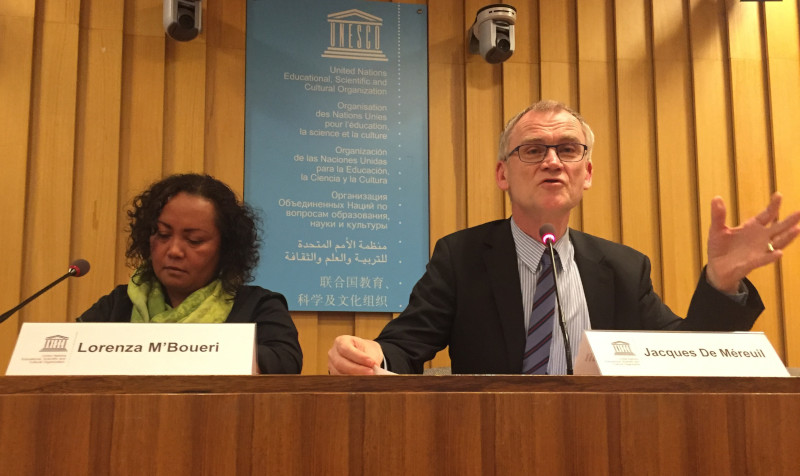 WFEO Executive Director Jacques de Méreuil speaking at the SIDS meeting in Paris on 19 November 2018