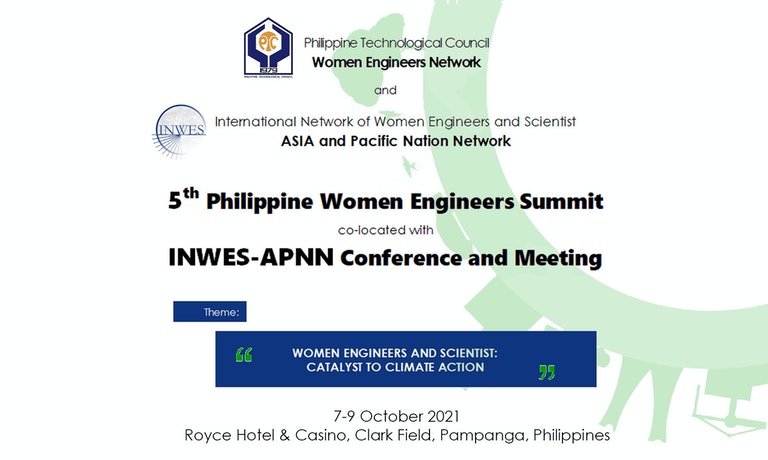 The Philippines Technological Council (PTC) Women in Engineering Network (WEN) hosted the INWES Asia Pacific Nation Network Meeting and Conference – celebrating 10 years. PTC is the National Member for the Philippines at the World Federation of Engineering Organisations
The event celebrated 10 years of the International Network of Women Engineers and Scientist (INWES) of Asia Pacific Nation Network (INWES APNN), held from October 7 to 9, 2021 at Clark City, Pampanga, Philippines. The theme of the conference was "Women Engineers and Scientists: Catalysts to Climate Action".
The INWES APNN network held its inaugural meeting in Adelaide, hosted by WFEO National Member Engineers Australia, in 2011. The latest meeting celebrated 10 years of achievement and empowerment of women engineers and scientists. Sixteen (16) countries provided country reports on progress with women engineers and scientists including Australia, Bangladesh, India, Indonesia, Japan, Malaysia, Mongolia, Myanmar, Nepal, New Zealand, Philippines, Pakistan, Sri Lanka, South Korea, Taiwan and Vietnam. More than 1200 delegates attended the conference which was held in hybrid format.
Engr. Federico Monsada, President Philippine Technological Council, spoke at the opening event and congratulated the PTC-WEN for progressing rapidly to host an international conference just 6 years since it was established. The mentoring and support that would be provided to the attending delegates would be invaluable and he declared that he would be prod to be an honorary member of the network.
The event was attended by influential women leaders including by INWES President Dr. Jung Sun Kim, INWES-APNN President Dr. Ariunbolor Purvee and Immediate Past WFEO President Dr. Marlene Kanga
Dr Kanga delivered a keynote presentation on the Power of Networks and reflected on the success of the APNN network and the contribution to the economic development and empowerment of women engineers and scientists in the Asia Pacific region.
The Conference included eminent plenary presenters including Ms. Samantha Hung, Chief of Gender Equality Thematic Group, Sustainable Development and Climate Change Department of the Asian Development Bank. Dr. Ma. Catalina Cabral Undersecretary Department of Public Works and Highways. Atty. Analiza Rebuelta-Teh, Undersecretary Department of Environment and Natural Resources.
For further information, please visit: https://2021apnn.wenph.org/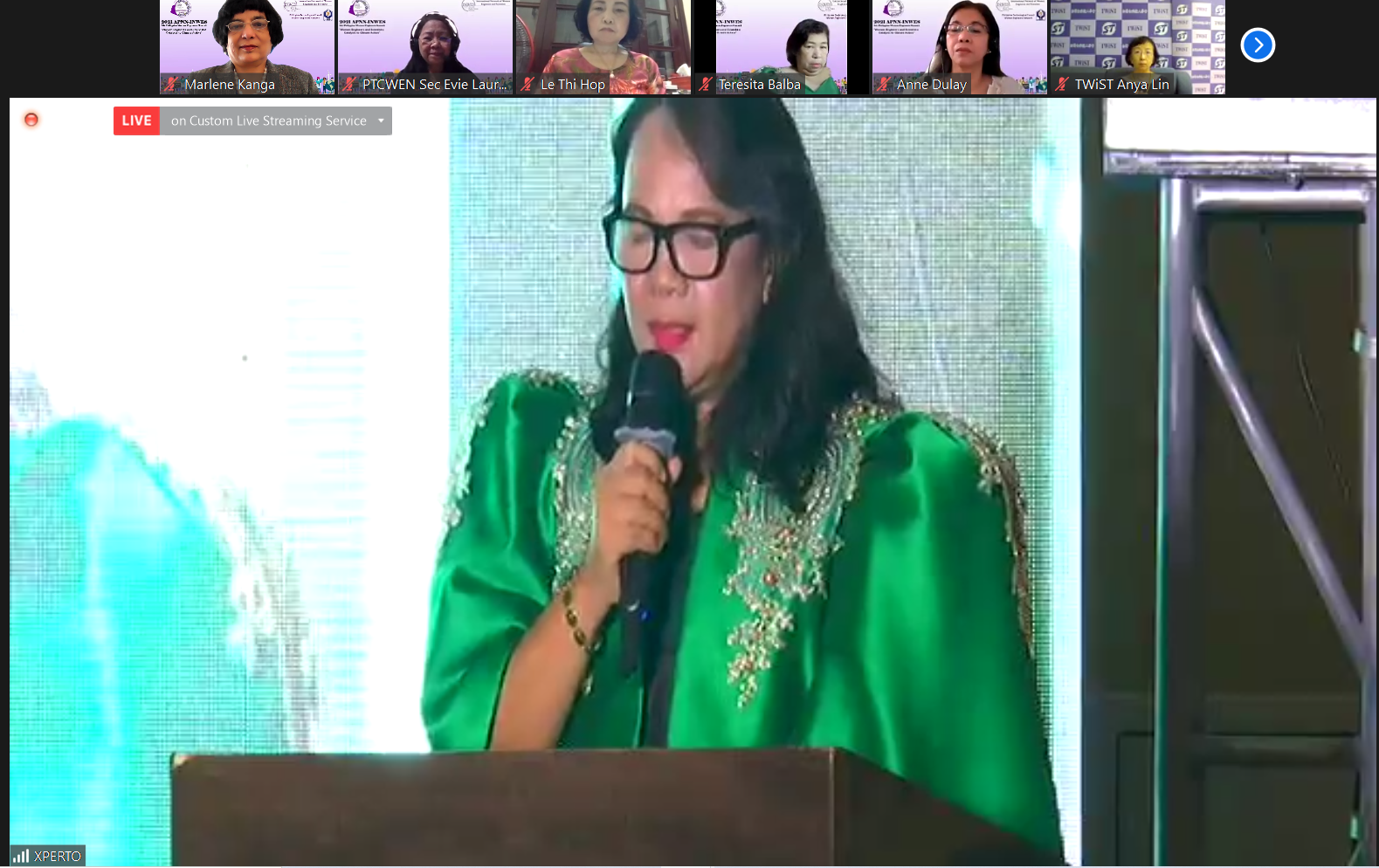 Dr Juana Tapel, the Chair of the Organising Committee, speaks at the opening ceremony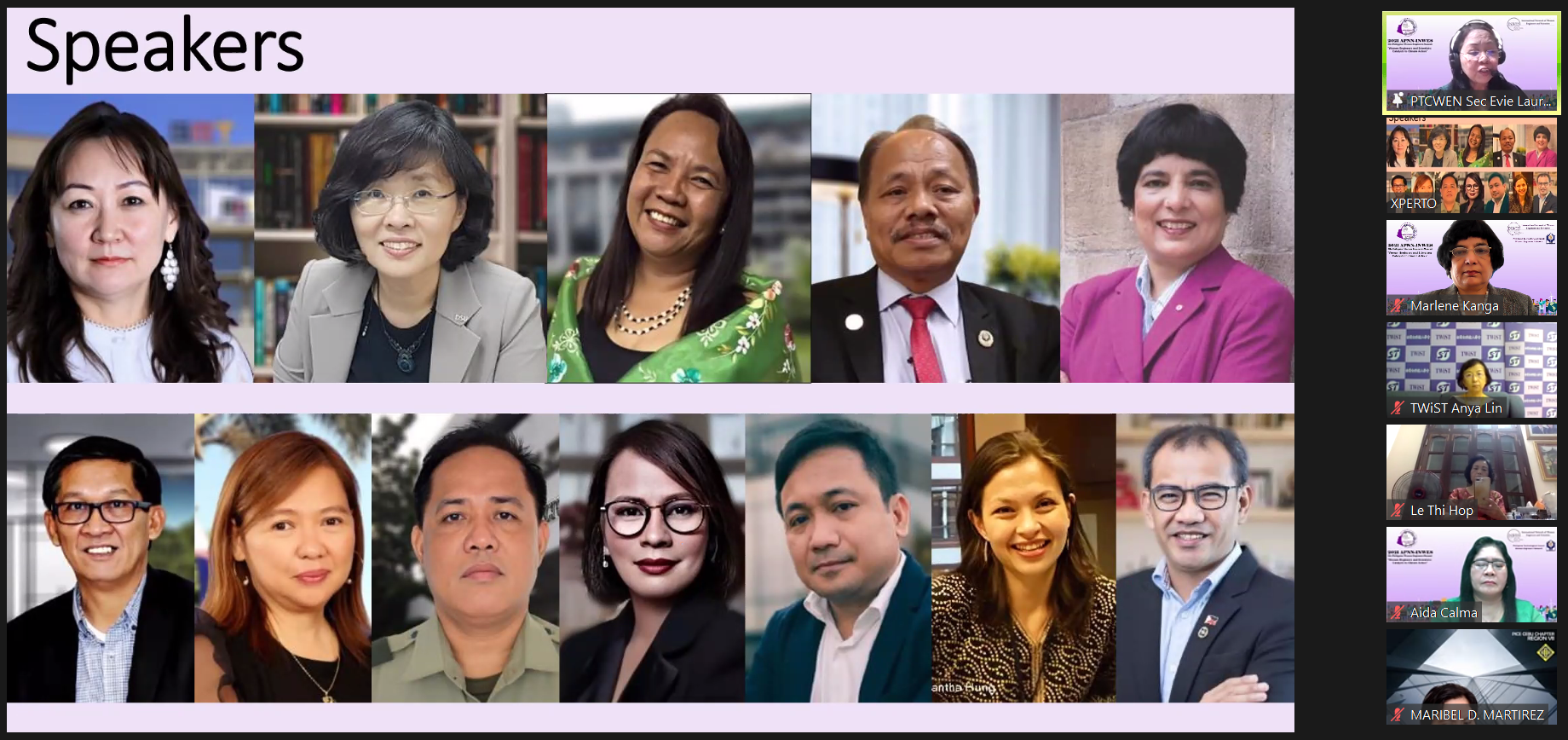 Speakers at APNN2021 Meeting and Conference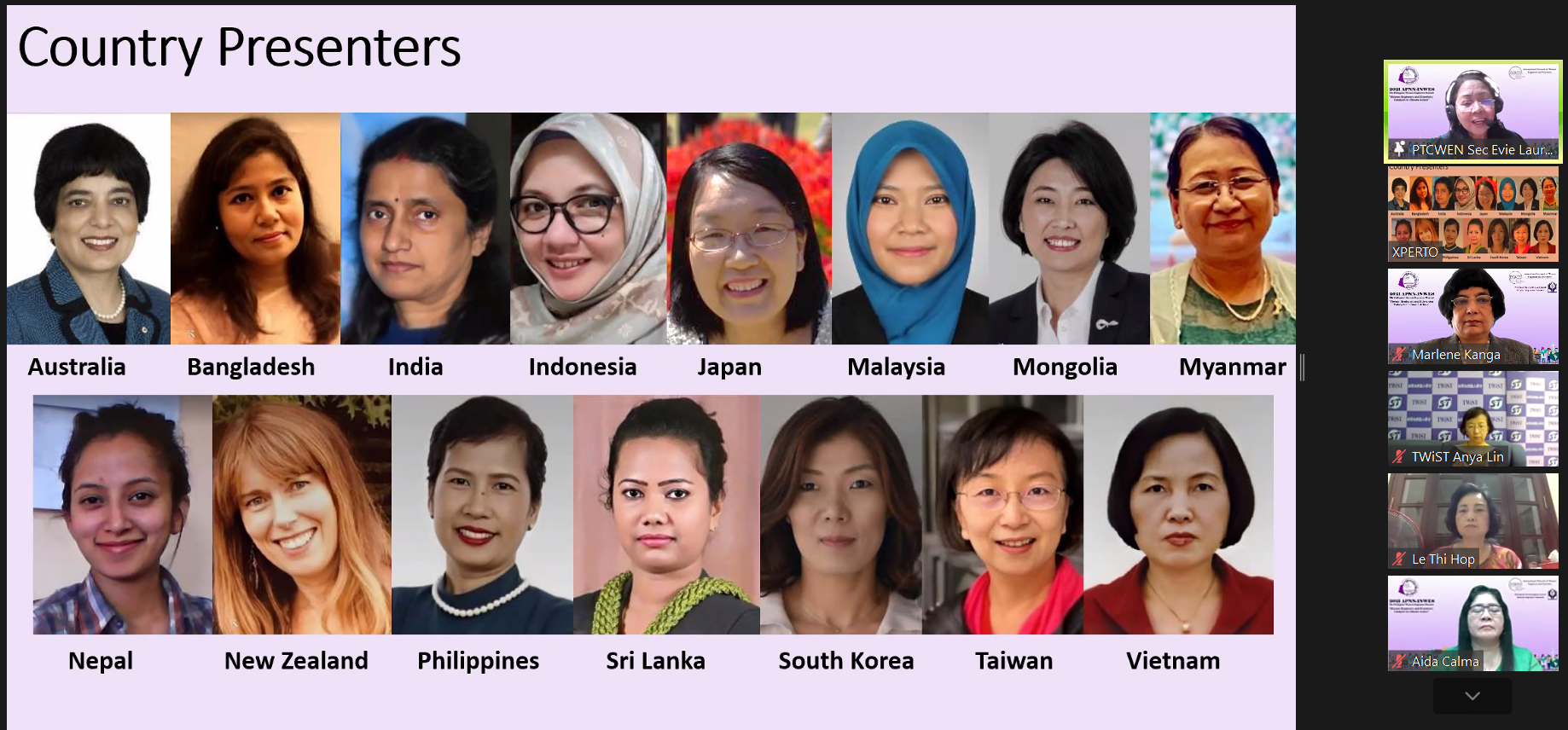 Presenters of Country Reports from APNN`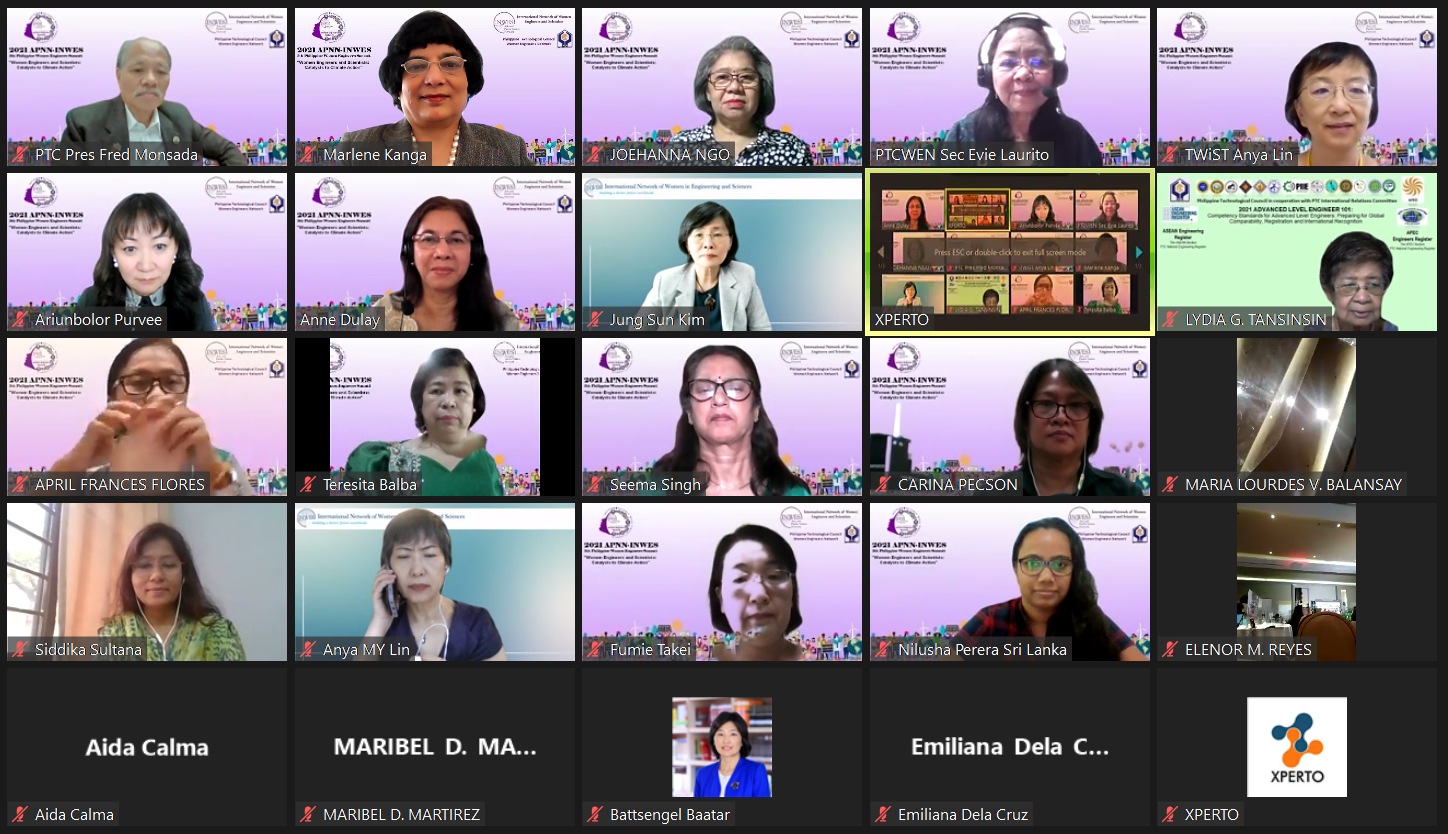 Participants on line and in person at end of APNN 2021 meeting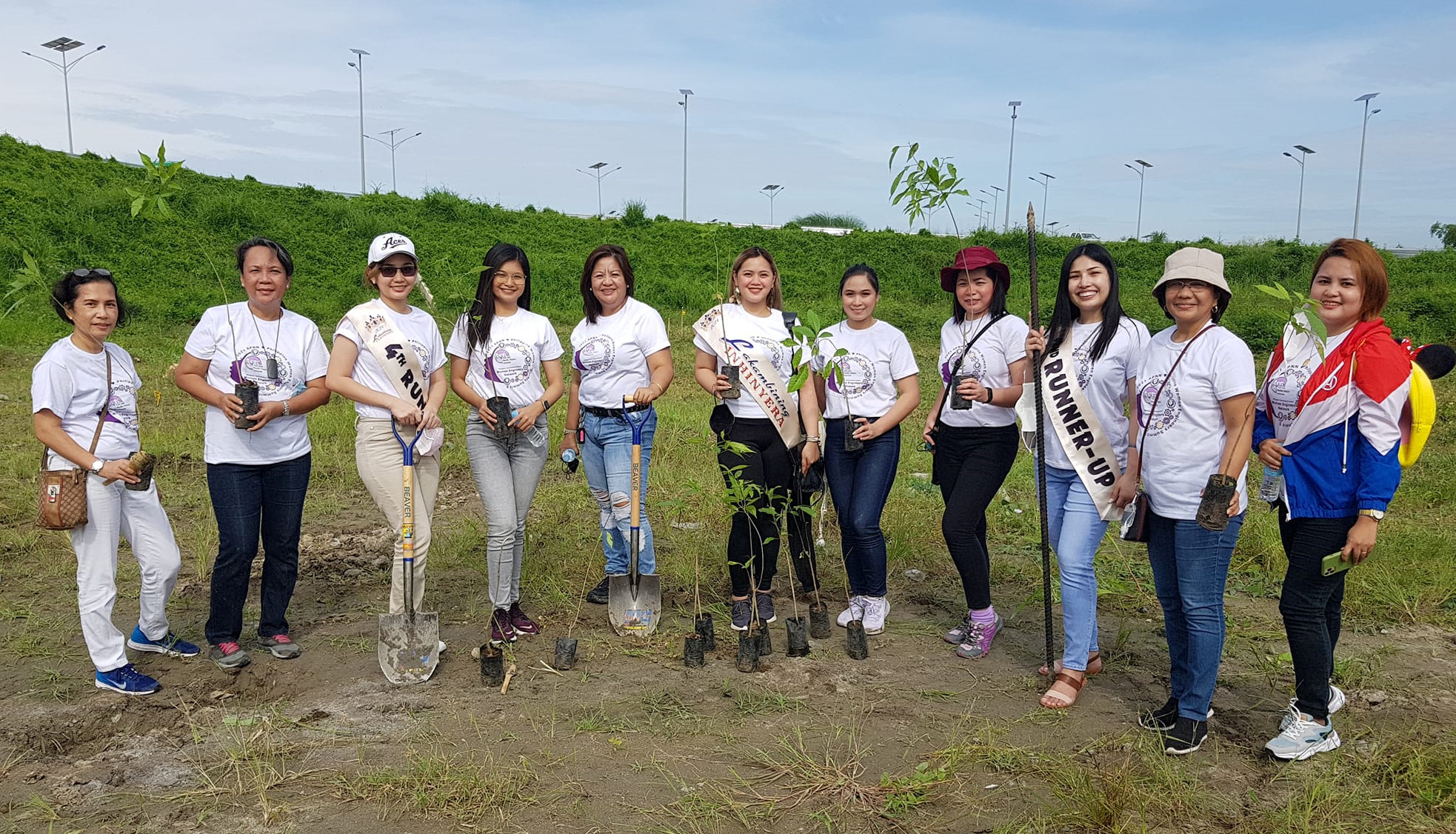 Tree Planting to combat climate change at the SCTEX – New Clark City Cloverleaf in Capas, Tarlac a major freeway intersection, on October 9, 2021.