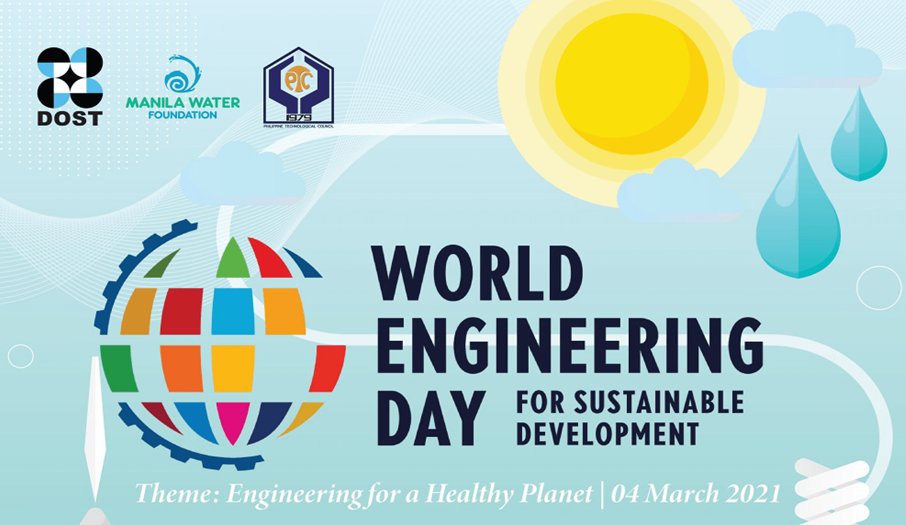 The Philippines Technological Council (PTC) together with the Philippines Department (Ministry) of Science and Technology and the Manila Water Foundation, a foundation fostering WASH (Water Access, Sanitation & Hygiene) celebrated World Engineering Day on 4th March with a webinar and award ceremony for recognition of exemplary engineers through its biennial Prize for Engineering Excellence.
WFEO Immediate Past President Dr Marlene Kanga delivered the welcome Keynote message including the background and key messages for World Engineering Day.
Selected engineers from the industry, academe, government and the professional groups were invited to talk about how their engineering fields of practice impact the attainment of the SDGs.
Through this webinar, PTC reached out to not only to its member-professional engineers but, more importantly, to young engineers, women engineers, and students to encourage them to choose engineering as their careers.
The event also included the virtual conferment ceremonies for new Filipino ASEAN and APEC Engineers.
The recording of the event is available in this page.
For more information: