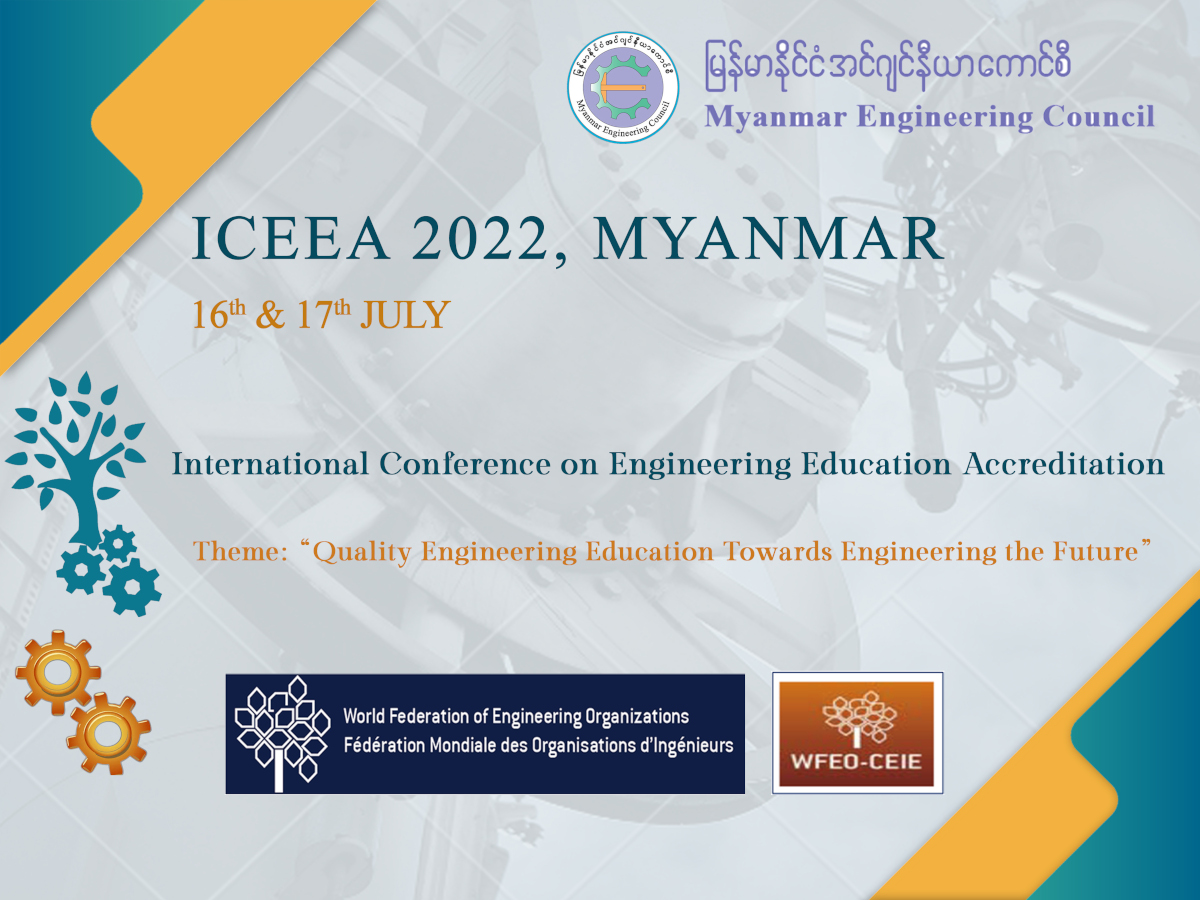 The Myanmar Engineering Council, host of the WFEO Committee for Education in Engineering (CEIE), hosted its annual International Conference on Engineering Education Accreditation (ICEEA 2022) virtually on 16 and 17 July 2022.
The Conference deliberations were on the theme "Quality Engineering Education Towards Engineering the Future".
ICEEA 2022 provided an opportunity for interactions between professionals and experts from world reputed organizations to achieve quality engineering education and accreditation.
The conference speakers shared innovative ideas regarding the future of engineering education, how to accelerate the plans in the post-COVID period, and to set goals for sustainable development around the world. They were representatives of the following organizations:
International and Myanmar Engineering Education and Practice Leaders,
Engineering Professionals from the Myanmar Ministry of Industry,
and experts from higher education institutions.
Over 600 delegates attended the two-day conference.
The video recordings are available by clicking on the following image links.
First Day (16 July 2022)

Second Day (17 July 2022)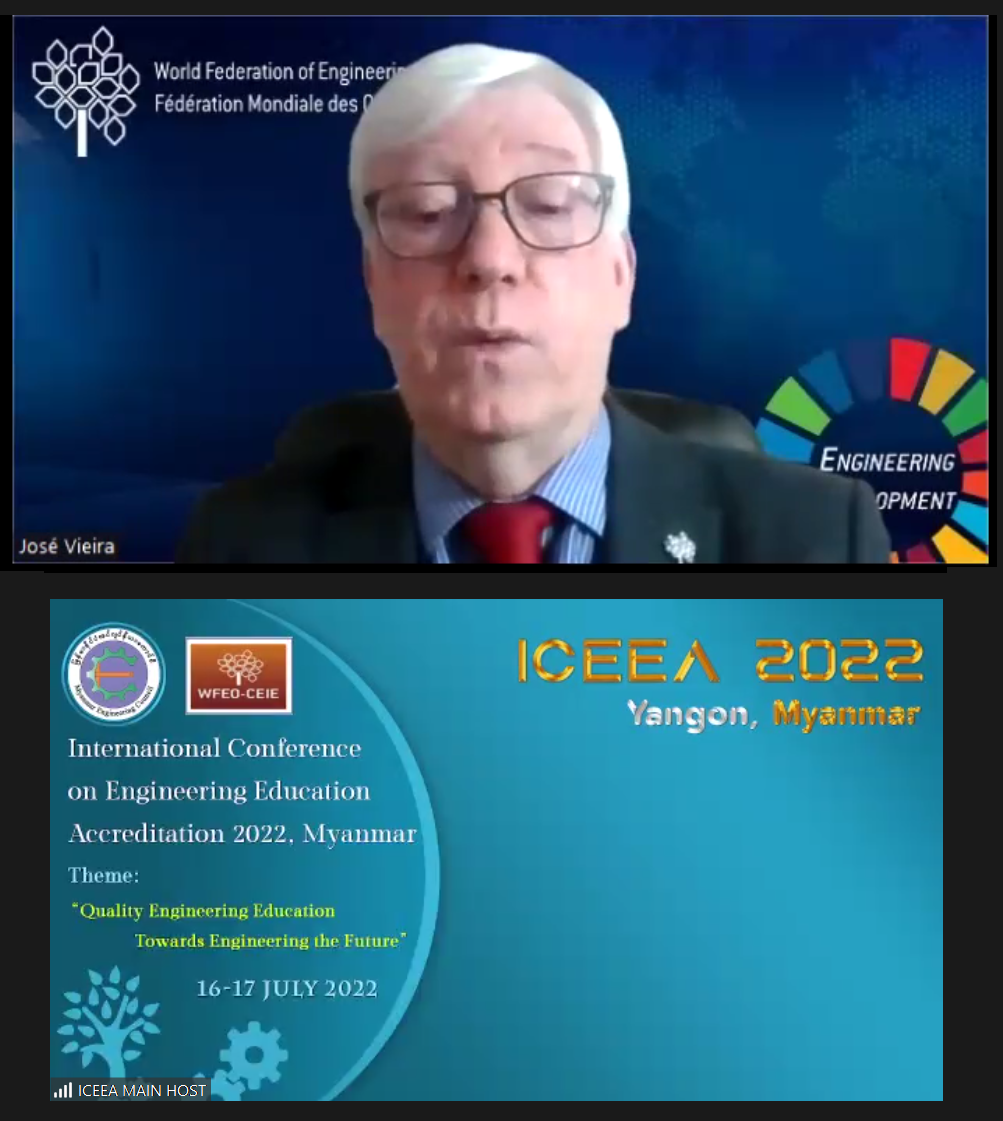 WFEO President Prof. Jose Vieira speaks at the opening of ICEEA 2022.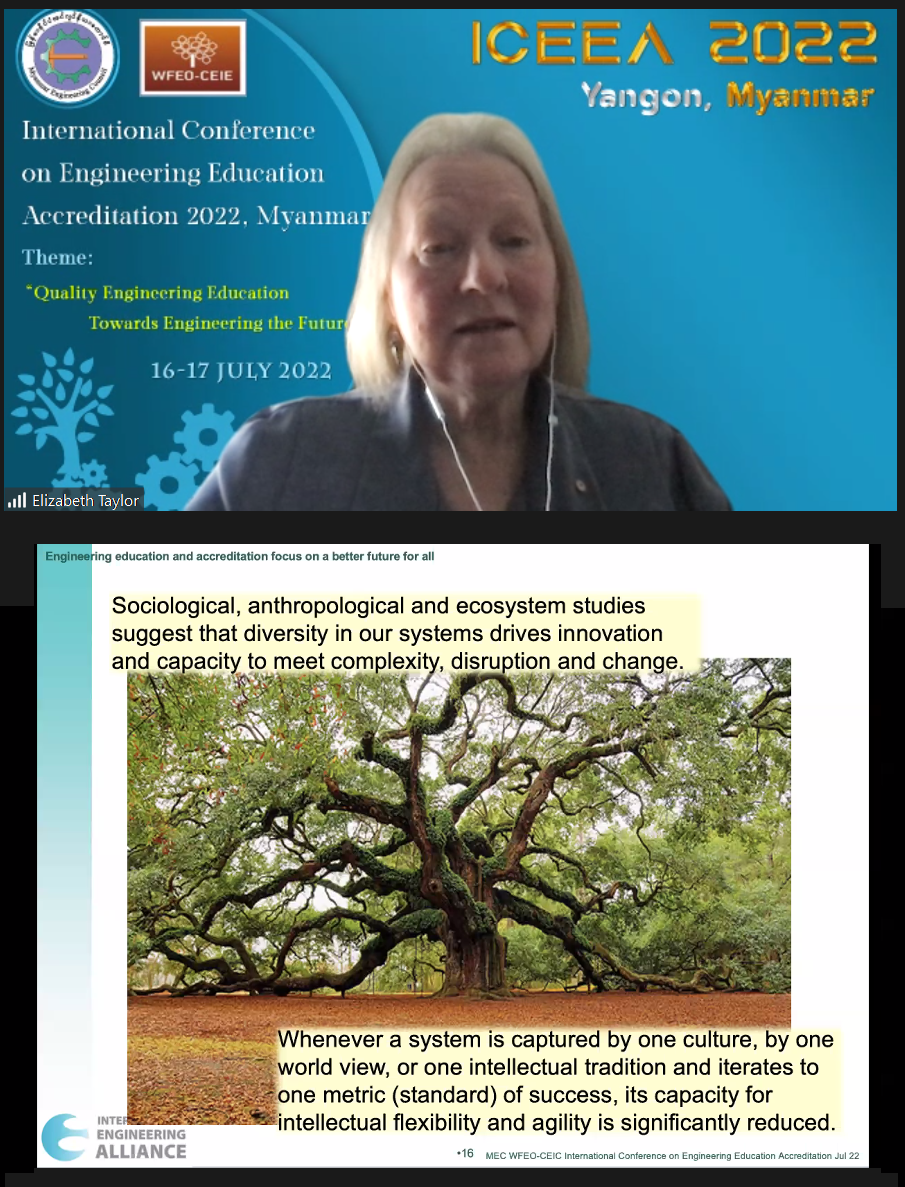 Em. Prof. Elizabeth Taylor makes a keynote presentation at the ICEEA 2022 Conference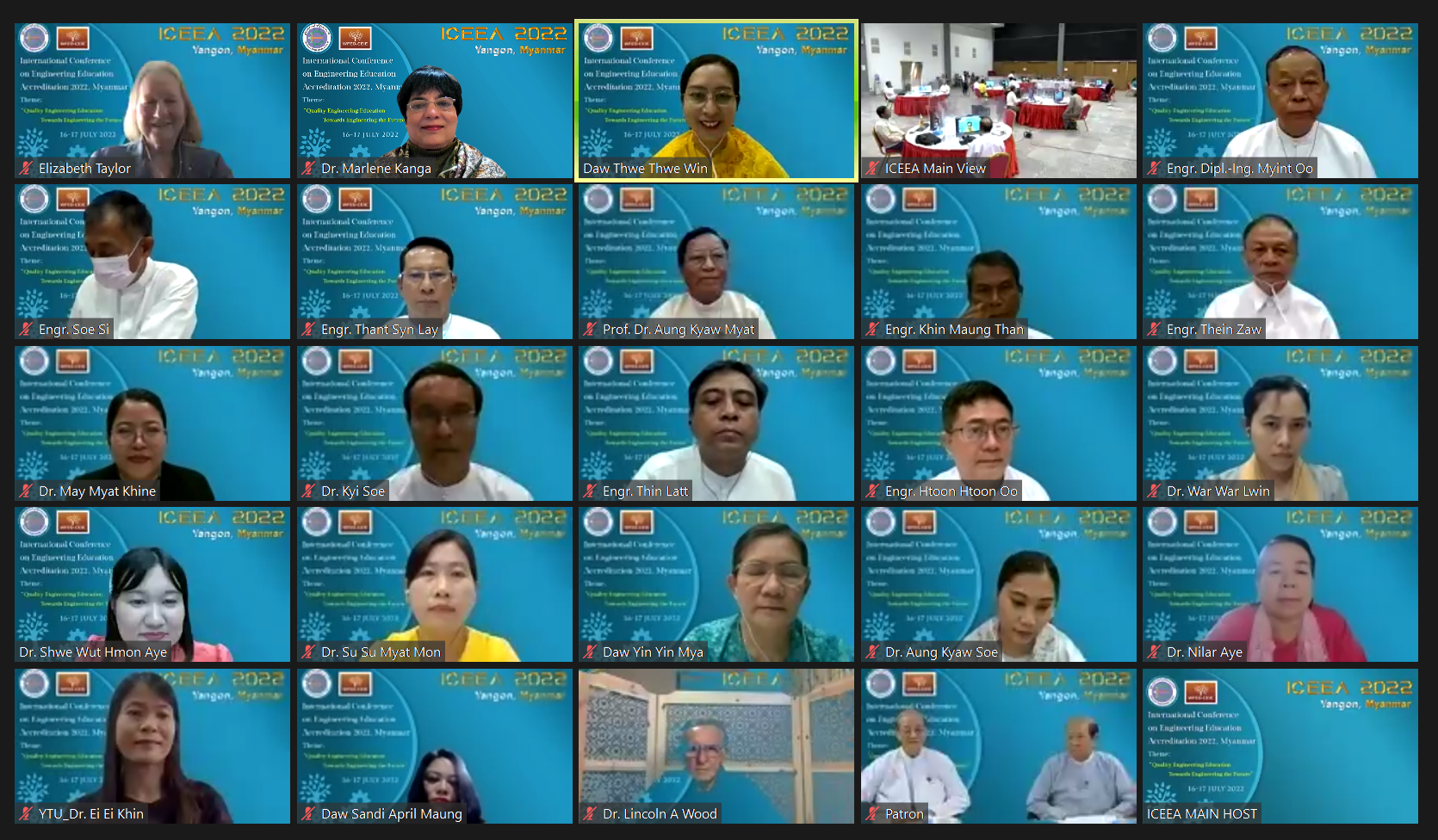 Delegates and speakers at ICEEA 2022, July 2022

For more information: