The Institution of Engineers Mauritius celebrated its national Engineers Day on 13th September 2022 with the release of its third Journal on Engineering and the UN Sustainable Development Goals entitled "Engineering: The Pathway to Building Resilience to Climate Change in SIDS" (available in this link) and sets new benchmark for diversity in an engineering publication.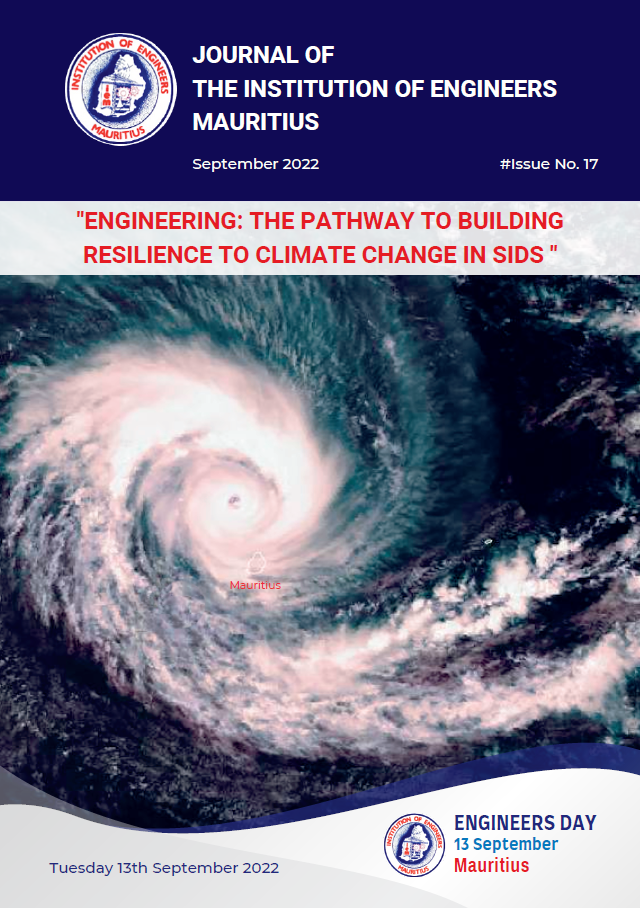 The Journal contains a wide range of engineering solutions to climate change from developing resilient infrastructure including in flood prone areas, the use of clean energy, developing sustainable communities, capturing rainwater for reuse, managing coastal sensitivities and the food-energy nexus, especially in small island developing states.
The Journal also set a new benchmark for diversity of authors with nine out of thirteen articles being women engineers. This is a demonstration of the undoubted abilities of women engineers especially in contributing to addressing climate change.
The women engineers who have been featured as authors are members of the national members of WFEO, the WFEO Committee for Women in Engineering and of the organisation members of the International Network for Women Engineers and Scientists (INWES), a WFEO partner.
They include the following international authors:
Ania Lopez, Council of National Engineers Italy (CNI) WFEO National Member, Member WFEO Executive Council, Italy, The Challenge of Climate Change with a new approach of producing clean energy through Agrovoltaic systems.
Prof Dr Wai Yie Leong, Institution of Engineers Malaysia, WFEO National Member and International Network for Women Engineers and Scientists, Malaysia, Unleashing the Creativity of Education to Combat Climate Change: An Opportunity for Global Leadership
Yvette Ramos, Swiss Engineering, WFEO National Member, and WomanVai, Switzerland, Innovative and Disruptive Solutions to address Climate Change adaptation: Takeaways and Recommendations for Mauritius Hydrometeorological and Climates Services
The following authors were from Institution of Engineers Mauritius, WFEO National Member: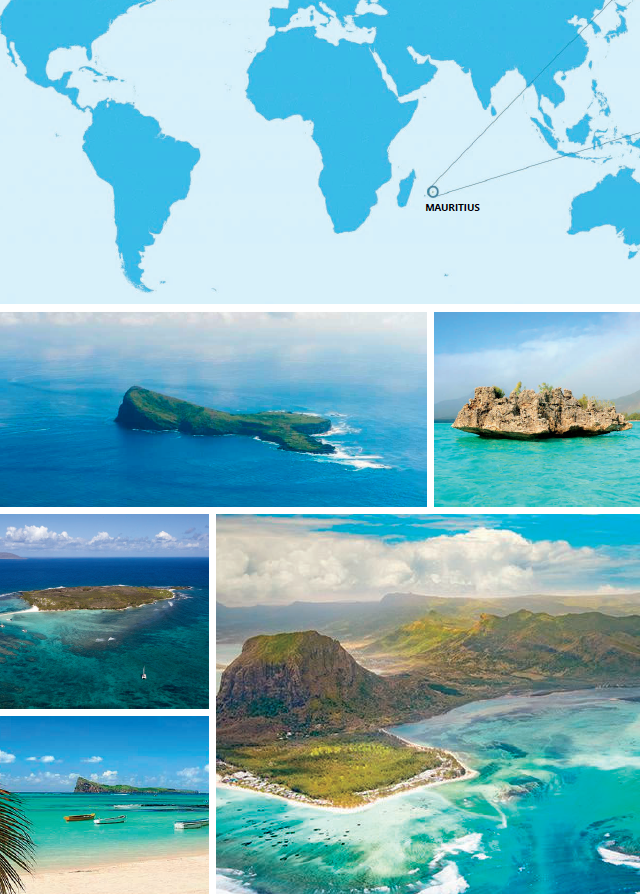 All the authors are to be congratulated for their efforts. Thanks also to Mr Shyam Roy, Past President of the Institution of Engineers Mauritius for his leadership of the project.
The release of this important special journal on Engineers Day in 2022 will assist in informing the community in Mauritius and internationally on the important role of engineers in designing, developing and implementing solutions to address climate change. I am sure that many young people, especially girls, will gain a better understanding of the contributions that engineers make for a better sustainable future for us all.

Article Contributed by Dr Marlene Kanga AO, WFEO President 2017-2019.

For more information:
Institution of Engineers Mauritius journal "Engineering: The Pathway to Building Resilience to Climate Change in SIDS"
Institution of Engineers Mauritius website