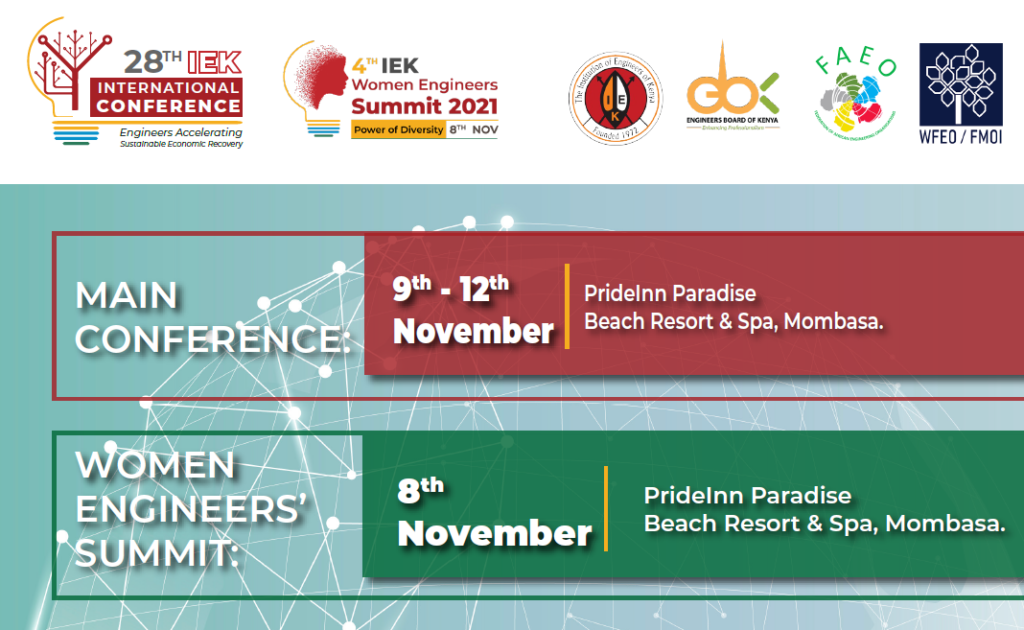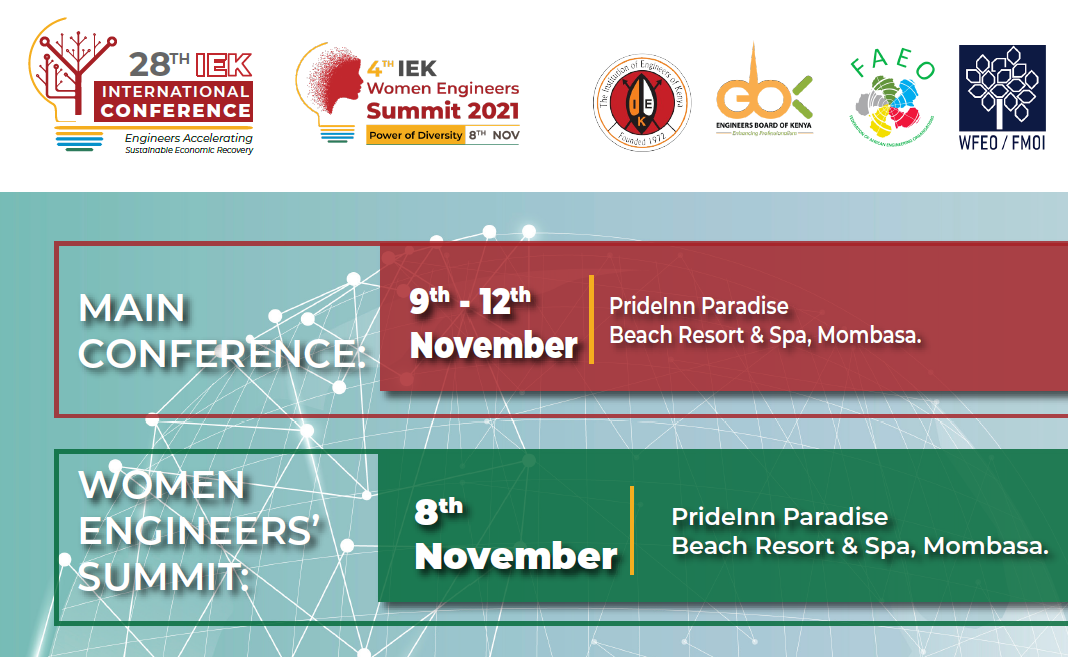 The Institution of Engineers Kenya (IEK), the national WFEO member from Kenya, hosted the 28th International Conference in Mombasa, Kenya, from 8 to 11 November 2021. The Conference theme was "Engineers Accelerating Sustainable Economic Recovery". The Engineers Board of Kenya was a co-host of this important event.
The importance of engineering in Kenya was recognised by the highest office in Kenya with H.E. Hon. Uhuru Kenyatta, CGH President and Commander-In- Chief of the Defence Forces of the Republic of Kenya opening the conference as Chief Guest.
The Conference included the Women Engineers Summit and the Young Engineers Chapter also held an event during the week.
20 Keynote speeches were made including WFEO President Prof. Gong Ke, WFEO Immediate Past President Dr Marlene Kanga, WFEO Past President Dato Lee Yee Cheong, WFEO Executive Vice President Engr. Mustafa Shehu, WFEO Executive Council members Mr Papias Kazawadi and Eng. Martin Manuwha, FAEO President Ing. Carlien Bou-Chedid and Dr Martin Van Veelen.
The IEK Excellence Awards with 25 awards to recognise outstanding contributions to the engineering field were presented for the first time with 10 awards recognising the achievements of women engineers.

For more information:
Institution of Engineers Kenya (IEK) website