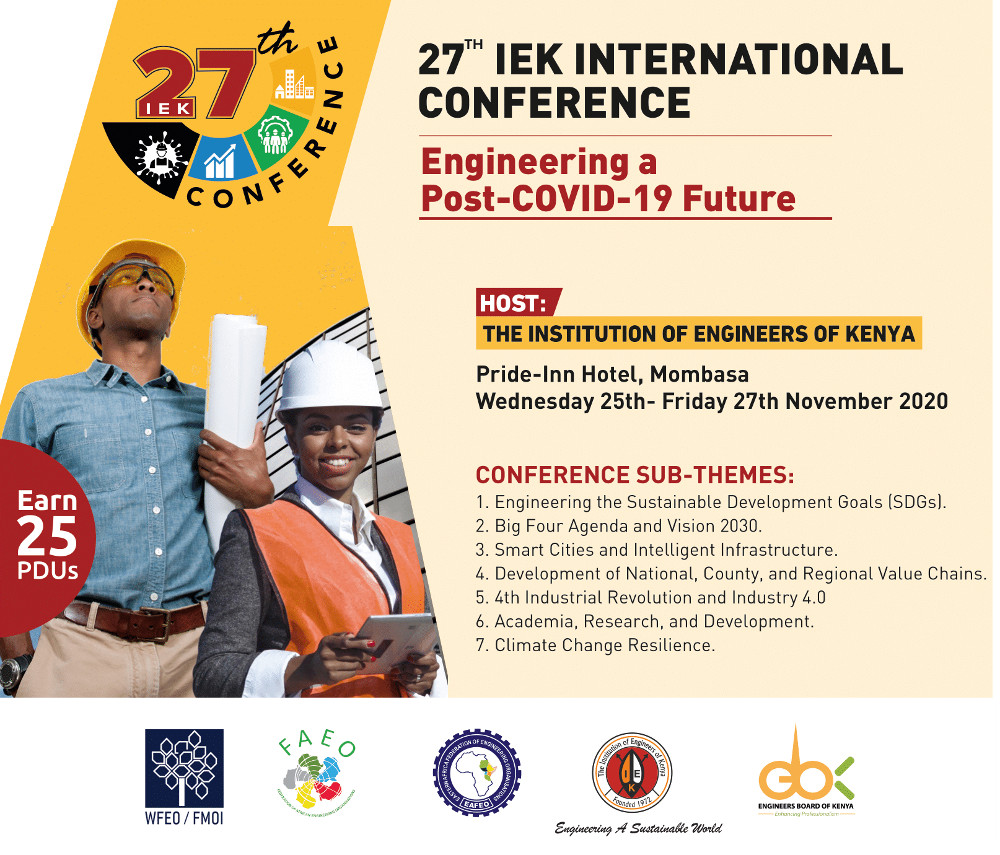 The Institution of Engineers of Kenya (IEK) in collaboration with the Engineers Board of Kenya organised it annual conference between 24 and 27 November 2020 in Mombasa. The event was supported by UNESCO, the World Federation of Engineering Organisations and the Federation of African Engineering Organisations (FAEO).
The theme of the conference is "Engineering a Post-COVID-19 Future: Implementing sustainable regional and local development agendas taking into account global best practices". The conference has seven sub-themes:
Engineering the Sustainable Development Goals (SDGs).
Big Four Agenda and Vision 2030.
Smart Cities and Intelligent Infrastructure.
Development of National, County, and Regional Value Chains.
4th Industrial Revolution and Industry 4.0
Academia, Research, and Development.
Climate Change Resilience.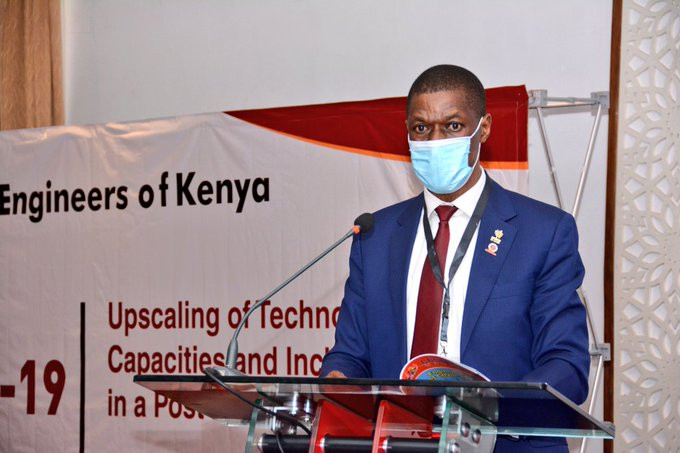 IEK President Eng. Nathaniel Matalanga and member of WFEO Executive Council, speaks at the opening of the Conference, 25 November 2020
WFEO Executive Board members presented key note addresses including Immediate Past President Dr Marlene Kanga, President Elect Prof. Jose Vieira and Executive Vice President Eng. Mustafa Shehu.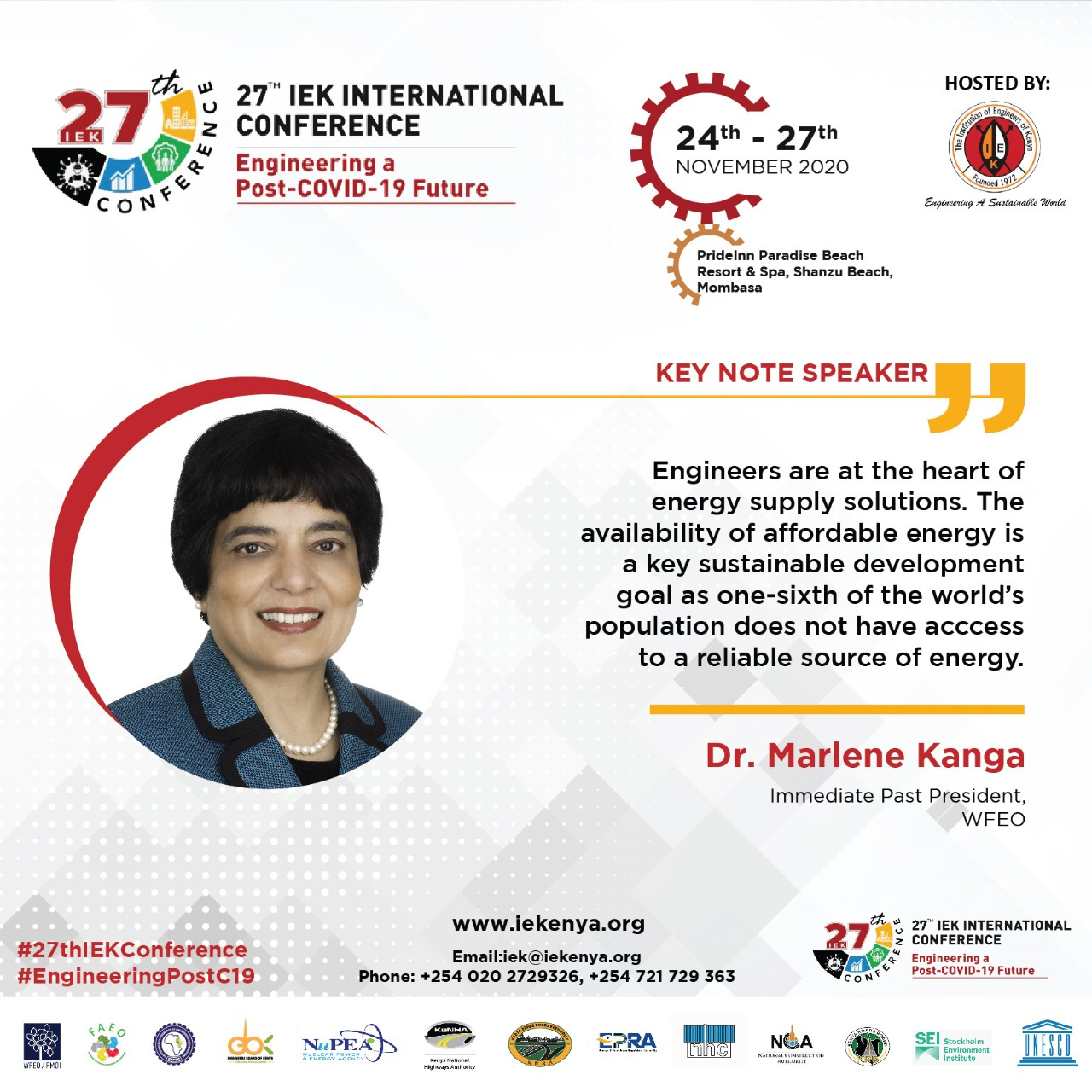 Social media image of the presentation by WFEO Immediate Past President Dr Marlene Kanga
The Conference was a hybrid event with in-person and online attendances and presentations. A highlight of the event was the launch of the Engineers Card in collaboration with the National Bank of Kenya and Visa and which will assist in identifying engineers.
The Third Women Engineers Summit was also held as part of the event, with the theme "Leveraging Opportunities for women Engineers".
WFEO Immediate Past president Dr Marlene Kanga spoke at the opening session.
Other speakers included the Chair of the WFEO Committee for Women in Engineering, Ms. Yetunde Holloway.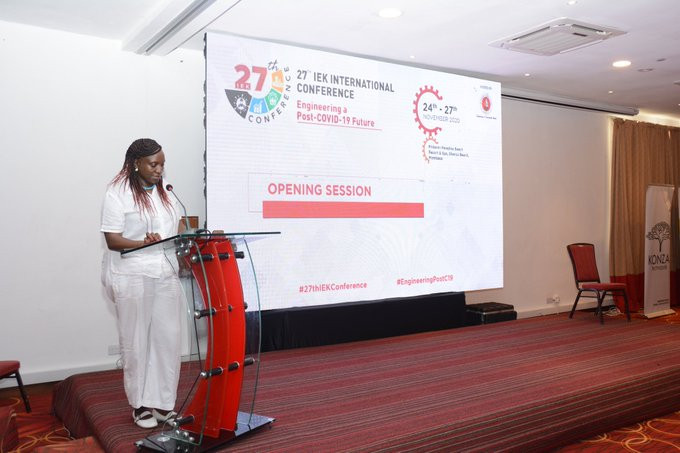 Eng. Christine Ogut, Chair Women Chapter, Institution of Engineers Kenya, speaks at the opening session of the 3rd Women Engineers Summit, Mombasa Kenya, 24 November 2020

Congratulations to The Institution of Engineers of Kenya and the Engineers Board of Kenya for the organisations of a very successful event in spite of the restrictions due to COVID-19.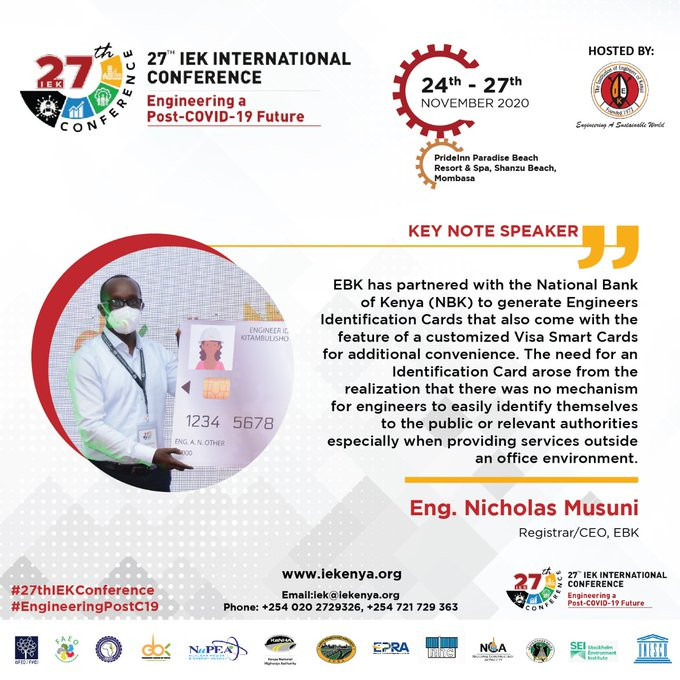 Launch of the Engineers Card by the CEO, Engineers Board of Kenya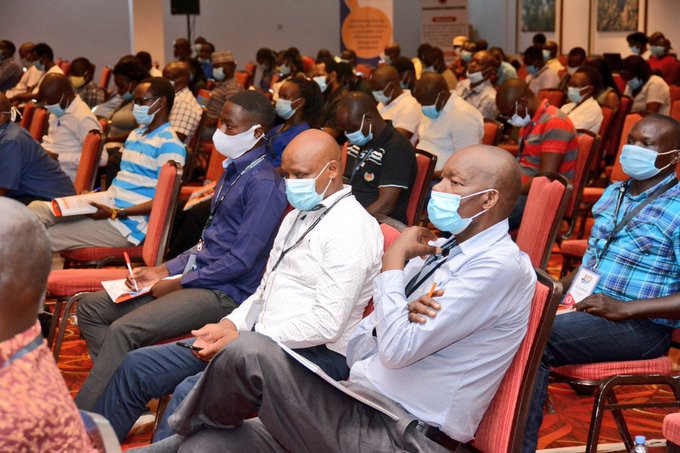 Delegates at the IEK Conference in Mombasa

For more information:
"Engineering for Sustainable Development – The Transformation we need in a Post COVID-19 world" presentation by Dr Marlene Kanga, Past-President of WFEO
"Engineering education and training are not costs but investments" presentation by José M.P. Vieira, President-Elect of WFEO