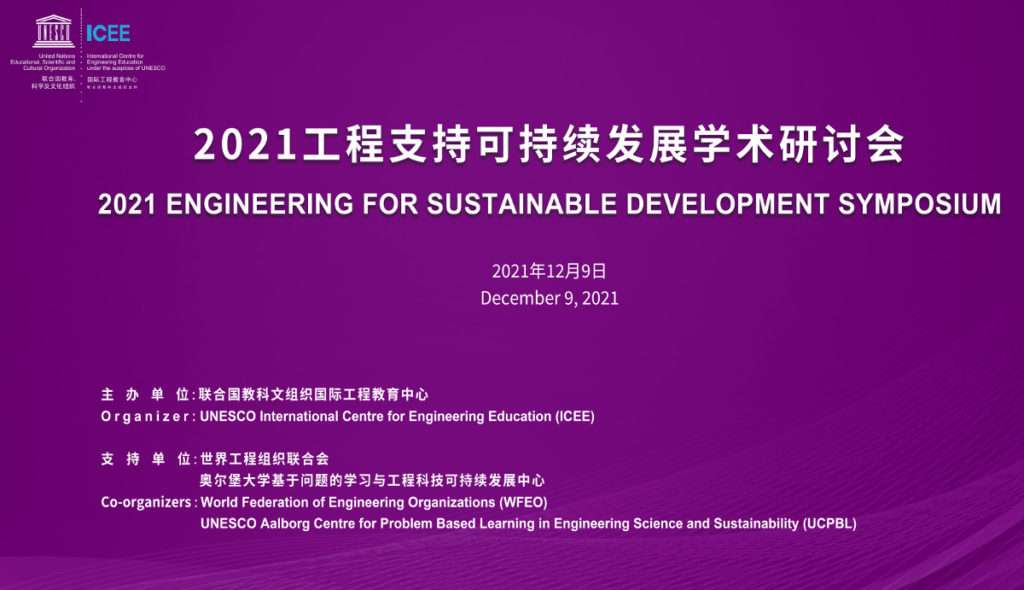 The International Centre for Engineering Education (ICEE), a UNESCO Category 2 Centre based at Tsinghua University and partner of WFEO, held the 2021 Engineering for Sustainable Development Symposium on December 9th, 2021.
The goal of the Symposium was to promote engineering for sustainable development and to strengthen international cooperation in engineering education.
UNESCO, the World Federation of Engineering Organizations (WFEO), the International Engineering Alliance (IEA), and the authors of the UNESCO Engineering Report, "Engineering for Sustainable Development", were invited speakers.
The presentations covered UNESCO Engineering Initiatives, how engineering accelerates sustainable development, how engineering education needs to change for a more sustainable world, future-oriented engineering education, interregional trends of engineering and the changes to the IEA Graduate Attributes and Professional Competency (GAPC) international benchmark.
Dr Peggy OTI-BOATENG, Director, Division of Science Policy and Capacity- Building, UNESCO, spoke on, "UNESCO Engineering Initiative". Dr Shahbaz Khan, Director of the UNESCO office in Beijing made some opening remarks.
WFEO President Prof. Gong Ke spoke on "Engineering to Accelerate Delivery of the SDGs". WFEO Immediate Past President Dr Marlene Kanga made a presentation on "Engineering Education for Sustainable Development".
Other speakers were Prof Elizabeth Taylor, Chair of the IEA Washington Accord on, International Engineering Alliance GAPC New Revision"", Prof Yuan Si, Executive Director of ICEE, Vice Chairperson of Tsinghua University Council, on "Interregional Trends in Engineering" and Dr Annette Kolmos, Director at Aalborg Centre for Problem Based Learning in Science, Engineering and Sustainability, a UNESCO Category II Centre based at Aalborg University, Denmark, on "Engineering Education for The Future".
A discussion moderated by Dr Kang Jincheng, Strategic Expert of ICEE, Former Director of Bureau of International Cooperation at CAE followed the presentations.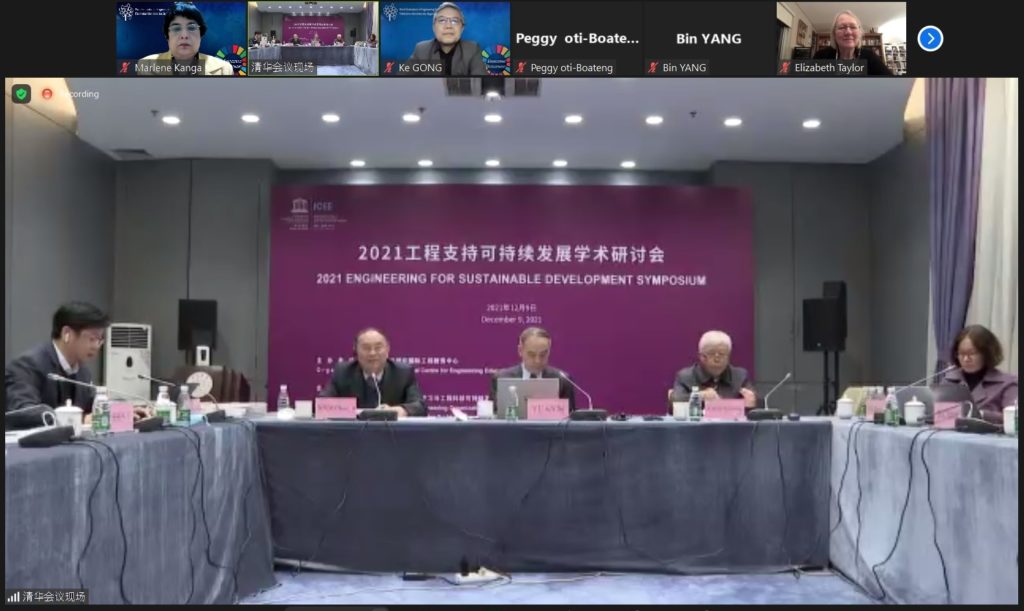 ICEE hosts the 2021 Engineering for Sustainable Development Symposium, 9 December 2021.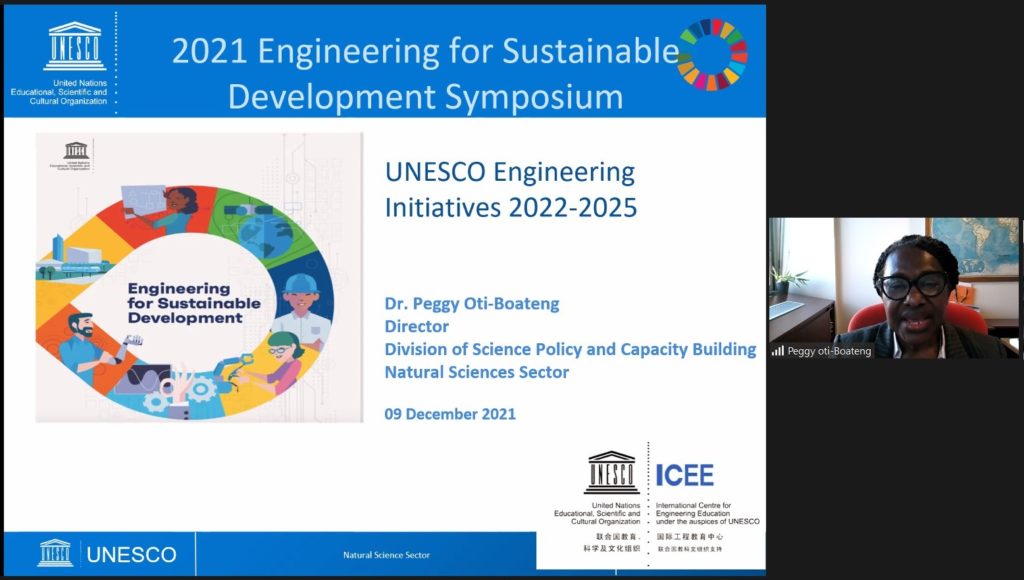 Dr Peggy Oti-Boateng speaks on UNESCO Engineering Initiatives

For more information:
International Centre for Engineering Education (ICEE) website
Chinese Academy of Engineering website
International Engineering Alliance (IEA) website
Category 2 Institutes and Centres under the auspices of UNESCO